Uticaj ekspresije COX-2, P27 i VEGF na stvaranje novih krvnih i limfnih sudova u tkivu klasičnih i folikularnih varijanti papilarnog karcinoma štitaste žlezde
The influence of COX-2, P27 and VEGF expression on creation of new blood and lymph vessels in tissue of classical and follicular variants of papillary thyroid carcinoma
Author
Škuletić, Vesna
Mentor
Radosavljević, Gordana
Committee members
Arsenijević, Nebojša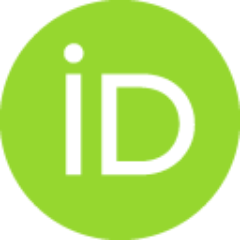 Jovanović, Ivan
Cerović, Snežana

Abstract
Papilarni karcinom štitaste žlezde (engl. Papillary thyroid carcinoma, RTS) je najčešći maligni tumor štitaste žlezde, dobro diferentovan karcinom sa povoljnom prognozom. Predstavlja heterogeni entitet koji obuhvata širok spektar histološki različitih varijanti. Angiogeneza i limfangiogeneza predstavljaju fundamentalne procese u progresiji tumora a najčešći metod za njihovu kvatifikaciju je određivanje mikrovaskularne gustine (engl. Microvascular density, MVD) i gustine limfnih sudova (engl. Lymphatic vessel density, LVD). Cilj studije je bio procena značaja ekspresije VEGF, COX-2 i P27 na angiogeni i limfangiogeni profil papilarnog karcinoma štitaste žlezde, sa posebnim osvrtom na klasičnu i folikularnu varijantu papilarnog karcinoma. Nalaz značajno veće MVD kod ispitanika koji su pripadali grupi visokog rizika, sa detektabilnom vaskularnom i lokalnom ektratiroidnom invazijom, ukazuje na to da progresija RTS zavisi od procesa angiogeneze. Prisutna visoka specifičnost i sen
...
zitivnost MVD u odnosu na vaskularnu invaziju upućuju da MVD može da posluži kao marker za determinaciju vaskularne invazije. Značajna povezanost povećane MVD sa pozitivnom ekspresijom VEGF, ali ne i sa ekspresijom SOH-2, sugeriše da proces angiogeneze u RTS uglavnom zavisi od ekspresije VEGF. Zabeležena je značajna povezanost ekspresije VEGF i COX-2 sa starosnom dobi pacijenata i veličinom tumora, kao i sa invazijom tumorskih ćelija u limfne sudove. Uprkos tome što nije zabeležena statistički značajna povezanost LVD ni sa jednim od kliničkih i patohistoloških parametara PTC. U folikularnoj varijanti RTS, LVD je značajno veća u odnosu na MVD, što nije bio slučaj kod klasične varijante RTS. Nalaz inverzne ekspresije, tj. Povećane ekspresije COX-2 i smanjene ekspresije r27 u folikularnoj varijanti RTS je verovatno povezan sa zabeleženim porastom LVD u ovoj histološkoj varijanti.Ovu pretpostavku podržavaju saznanja da SOH-2 putem povećane produkcije prostaglandina, blokira aktivnost r27 i podstiče ćelijsku proliferaciju. Ctatistički značajno viša MVD u klasičnoj varijanti RTS nego kod folikularne varijante RTS, praćena je i statistički značajno većom procentualnom zastupljenošću pozitivne ekspresije VEGF u klasičnoj u odnosu na folikularnu varijantu RTS. Na osnovu dobijenih rezultata, može se konstatovati je limfangiogeneza dominantan proces u folikularnoj varijanti RTS, dok je u klasičnoj varijanti RTS ključan proces angiogeneza. Zaključak studije je da klasična i folikularna varijanta RTS pokazuju značajnu heterogenost u angiogenom i limfangiogenom potencijalu koji je uslovljen razlikama u obrascu ekspresije VEGF, COX-2 i p27. Značaj kvantifikacije stepena angiogeneze u RTS pored prediktivnog značaja može poslužiti i kao metod za diferenciranje klasične od folikularne varijante, što bi moglo da ima kliničke i potencijalno terapijske implikacije.
Papillary thyroid carcinoma (PTC) is the most common type of thyroid malignancy, well-differentiated carcinoma with favorable prognostic outcome. It represents heterogenous entity which comprises wide spectar of histologically different variants. Angiogenesis and lymphangiogenesis are fundamental processes for tumor progression and frequently used methods for their quantifying are determining the microvascular density (MVD) and lymphatic vessel density (LVD). The purpose of this study was to evaluate the angiogenic and lymphangiogenic phenotypes of PTC, with special focus on classical and follicular variant of PTC. The finding of significantly higher MVD in high risk patients as well as in patients with vascular and local extrathyroidal invasion, indicates that the progression of PTC is an angiogenesis-dependent process. The presence of high sensitivity and specificity of MDV regarding vascular invasion suggests that MVD may serve as a valuable marker for the determination o
...
f vascular invasion in PTC. Significant associations between higher MVD and positive VEGF expression, but not with the COX-2 expression, suggest that angiogenesis in PTC is mostly VEGFdependent. The present study demonstrates significant association between expression of VEGF and COX-2 and patient age and tumor size, as well as lymph vessel invasion. However, there were no significant associations between LVD and clinicopathological parameters of PTC. The present study provides evidence that LVD in FV-PTC was increased compared to MVD. Inversive expression, respectively, high frequency of COX-2 expression accompanied with lower frequency of p27 expression in FV-PTC is probably related with increased LVD. This hypothesis supports the findings that COX-2 induction results in increased production of prostaglandins, which further increases cell proliferation via blocking activity p27. Statistically significantly higher MVD in CV-PTC than in FVPTC is associated with higher percentage distribution of VEGF. Based on the results obtained, it can be concluded that lymphangiogenesis is a dominant process in FV-PTC, while the angiogenesis has crucial significance in CV-PTC. Conclusion of the study is that classical and follicular variants of PTC show significant heterogenity in regard to angiogenic and lymphangiogenic potential determined by the differencies within the pattern of expression of VEGF, COX-2 and p27. Quantification of the degree of angiogenesis, beside predictive significance in PTC, could well serve as the method for differentiation of classical from follicular variant, which could have clinical and potentially therapeutic implications.
Faculty:
Универзитет у Крагујевцу, Факултет медицинских наука
Date:
20-09-2017
Keywords:
Papilarni karcinom štitaste žlezde / Papillary thyroid carcinoma / angiogenesis / lymphangiogenesis / angiogeneza / limfangiogeneza