Ekspresija tumorskih markera, pojava recidiva i stopa petogodišnjeg preživljavanja hirurški lečenih pacijenata sa nesitnoćelijskim karcinomom pluća
Еxpression of tumor markers, occurrence of relapses and the five-year survival rate in the surgical treatment of patients with Non-Small Cell Lung Cancer
Author
Lončarević, Olivera
Mentor
Petrović, Marina
Committee members
Jovanović, Dragan
Kovčin, Vladimir
Milisavljević, Slobodan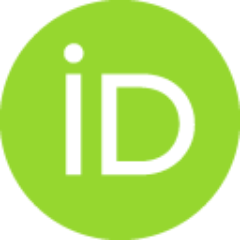 Vekić, Berislav

Abstract
Uvod/Cilj rada: Karcinom pluća je jedan od najčešćih malignih tumora. Oko 80% karcinoma pluća jeste nesitnoćelijski karcinom pluća (NSCLC). Na osnovu patohistoloških karakteristika, najčešći tipovi NSCLC su skvamocelularni karcinom i adenokarcinom. Cilj ove studije je bio da analizira preživljavanje pacijenata sa NSCLC na osnovu njihovog patohistološkog tipa i TNM (T-primarni tumor, N-regionalni limfni nodusi, M-udaljene metastaze) stadijuma koji su lečeni hiruški, a nakon toga prema TNM stadijumu hemioterapijskim protokolima i/ili radioterapijom. Metode: Ovo je retrospektivna serija slučajeva analiza preživljavanja na osnovu patohistološkog tipa i TNM stadijuma tumora kod pacijenata sa NSCLC. Ukupan broj pacijenata je bio 85 (27 žena i 58 muškaraca) sa NSCLC koji su lečeni u Klinici za pulmologiju i Klinici za grudnu hirurgiju u Vojnomedicinskoj akademiji. Rezultati: Kod pacijenata sa skvamocelularnim karcinomom stopa smrtnosti je bila 19,5% od ukupno 41 pacijenta. S druge strane, kod
...
pacijenata sa adenokarcinomom stopa smrtnosti je bila 43,2% od ukupno 44 pacijenata. Ukupno preživljavanje je bilo kraće oko 550 dana kod pacijenata sa adenokarcinomom u poređenju sa onima kojii su imali skvamocelularni karcinom. S druge strane, ukupno preživljavanje je bilo kraće kod pacijenata sa adenokarcinomom kod kojih se javio recidiv bolesti u poređenju sa skvamocelularnim karcinomom gde se takođe javio recidiv za oko 620 dana. Zaključak: Adenokarcinom je mnogo agresivniji karcinom u poređenju sa skvamocelularnim karcinomom sa kraćim ukupnim preživljavanjem. Dodatne studije su potrebne kako bi identifikovale faktore rizika za pojavu recidiva bolesti nakon hiruškog lečenja, i kako bi dodatno objasnile ulogu tumorskih markera i tehnika molekularne biologije u progresiji bolesti.
Background/Aim: Lung cancer is one of the most common malignant tumors. About 80% of all lung cancers are Non-Small Cell Lung Cancer (NSCLC). According to pathohistology characteristics, the most common types of NSCLC are squamous cell carcinoma and adenocarcinoma. The aim of this study is evaluated the overall survival rate in the NSCLC patients according to its pathohistology type and TNM (T-primary tumor, N-regional lymph nodes, M-distant metastasis) stages who treated with surgical treatment, and after that in according to TNM stage chemotherapy protocols and/or radiation therapy. Methods: This retrospective case series study is survives analysis according to pathohistology type and TNM stages in the patients with NSCLC. Total number of selected patients was 85 patients (27 females and 58 males) with NSCLC who treated in Pulmonology Clinic and Clinic for Chest Surgery, Military Medical Academy. Results: In the patient with squamous cell carcinoma deceased were 19.5% out of 41 patie
...
nts. On the other hand, in the patient group with adenocarcinoma deceased were 43.2% out of 44 patients. Cumulative survival was lower about 550 days in adenocarcinoma patients in comparison to patients with squamous cell carcinoma. On the other hand, cumulative survival was lower in our patient recurrence group with adenocarcinoma in comparison to recurrence group with squamous cell carcinoma, about 620 days. Conclusion: Adenocarcinoma is more aggressive cancer in comparing to squamous cell carcinoma with lower overall survival in comparing to squamous cell carcinoma. Additional studies are needed to identify risk factors for recurrence after surgery, and that additionally explained role of tumor markers and molecular biological techniques in the progression of this cancer.
Faculty:
Универзитет у Крагујевцу, Факултет медицинских наука
Date:
12-10-2017
Keywords:
Nesitnoćelijski karcinom pluća / Non-Small Cell Lung Cancer / preživljavanje / vreme do pojave recidiva / adenokarcinom / skvamocelularni karcinom / tumorski markeri / survival / progression free survival / adenocarcinoma / squamocellular carcinoma / tumor markers