Folijarna primena mineralnih hraniva u proizvodnji semena crvene deteline na kiselom zemljištu
Foliar application of mineral nutrients in red clover seed production on acid soil
Author
Tomić, Dalibor
Mentor
Stevović, Vladeta I.
Committee members
Bokan, Nikola
Lugić, Zoran
Simić, Aleksandar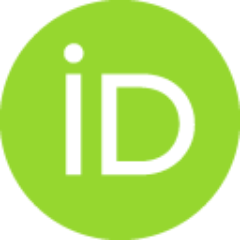 Abstract
Preduslov za unapređenje gajenja crvene deteline (Trifolium pratense L.) je proizvodnja dovoljne količine kvalitetnog semena. Pravilna mineralna ishrana, odnosno sadržaj pojedinih makro i mikroelemenata u biljci mogu uticati na prinos semena crvene deteline, naročito kada se proizvodnja odvija na kiselim zemljištima. Cilj rada je bio da se na takvom zemljištu oceni uticaj folijarne prihrane kobaltom, borom, fosforom i kalijumom na prinos i komponente prinosa semena sorti crvene deteline, kao i na kvalitet dobijenog semena. Ogled je izveden u periodu 20092012. godine u Čačku na zemljištu kisele reakcije (pHH2O 4,8). Za ogled su odabrane sorte crvene deteline: K17, K39, una i viola. Paralelno su postavljana dva ogleda, u gustoj setvi i u kućice (pojedinačne biljke). Analize su vršene na drugom porastu u drugoj godini proizvodnje. Za folijarnu prihranu su upotrebljeni: kobalt (Co(NO3)2 u koncentraciji 0,033g L1), bor (bor etanolamin u koncentraciji od 0,1%) i fosfor i kalij
...
um (P52K34, u koncentraciji 1%). Folijarna primena kobalta je generalno posmatrano imala pozitivan uticaj na vrednosti komponenti prinosa, prinos semena i krme sorti crvene deteline. Bolja snabdevenost biljaka kobaltom je uticala na rast i razvoj, posebno vegetativnih organa. Razlog ovome je bolja snabdevenost biljaka azotom usled pozitivnog uticaja kobalta na proces azotofiksacije, na šta ukazuje i značajno veći broj nodula na korenu biljaka. Folijarni tretman borom generalno posmatrano je takođe uticao na rast i razvoj vegetativnih i generativnih organa. Intenzivniji rast biljnih organa na tretmanu sa borom se takođe može povezati sa intenzivnijom azotofiksacijom. Pozitivan uticaj folijarne primene bora na generativne organe je pre svega rezultat njegovog uticaja na veću vitalnost i intenzitet klijanja polena, kao i veće prisustvo insekata oprašivača usled veće količine nektara. Folijarna primena fosfora i kalijuma u ovom eksperimentu je imala značajan pozitivan uticaj na broj izdanaka i broj cvasti po jedinici površine, broj cvetova po cvasti, broj semena po cvasti i prinos semena. S obzirom da folijarna prihrana fosforom i kalijumom nije uticala na značajno povećanje nodulacije, njen pozitivan uticaj na rast i razvoj vegetativnih i generativnih organa se pripisuje neophodnosti ovih elemenata u mnogim važnim procesima u biljci. Folijarni tretmani kobaltom, borom, fosforom i kalijumom u toku perioda vegetacije, nisu uticali na klijavost i vitalnost dobijenog semena.
The production of sufficient amounts of high quality seed is a precondition for improvement in red clover (Trifolium pratense L.) cultivation. Proper mineral nutrition or the content of some macro and micronutrients in the plant may affect the seed yield of red clover, especially when the production takes place on acid soils. The aim of the study was to assess the impact of foliar treatment with cobalt, boron, phosphorus and potassium on seed yield and its components in red clover cultivars on an acid soil, as well as on the quality of the seed obtained. A field trial was conducted in 20092012 in Čačak on a soil having an acid reaction (pHH2O 4.8). The red clover cultivars selected for the experiment were: 'K17', 'K39', 'Una' and 'Viola'. Two parallel experiments were established under dense sward and lowdensity (individual plant) conditions. Analyses were performed on the second growth in the second year of production. For foliar nutrition, cobalt (Co(NO3)2 at a concentra
...
tion of 0.033 g L1), boron (boron ethanolamine at 0.1%) and phosphorus and potassium (P52K34, at 1%) were used. The foliar application of cobalt had a positive effect on the values of yield components, seed yield and forage yield of the red clover cultivars. The improved cobalt supply facilitated plant growth and development, especially of vegetative organs. The underlying reason is a better supply of nitrogen to the plants as the result of a positive influence of cobalt on nitrogen fixation, as evidenced by the significantly higher number of nodules on the roots. The growth and development of vegetative and generative organs were also affected by the foliar boron treatment. The intensive growth of plant organs in the treatment with boron can also be associated with intensive nitrogen fixation. The positive impact of foliarapplied boron on generative organs was primarily the result of its stimulatory impact on pollen vitality and rate of pollen germination, which contributed to the presence of insect pollinators due to higher amounts of nectar. Foliar applications of phosphorus and potassium in this experiment had a significant positive effect on the number of stems and number of inflorescences per unit area, number of flowers per inflorescence, number of seeds per inflorescence and seed yield. Given that foliarapplied phosphorus and potassium did not lead to a significant increase in nodulation, their positive effect on the growth and development of vegetative and generative organs can be attributed to the requirement for these elements in many important processes in the plant. Foliar treatments with cobalt, boron, phosphorus and potassium during the growing season did not affect the germination and vitality of the seed obtained.
Faculty:
Универзитет у Крагујевцу, Агрономски факултет, Чачак
Date:
08-09-2017
Keywords:
crvena detelina / red clover / foliar fertilization / mineral nutrition / seed yield / seed quality / folijarna prihrana / mineralna ishrana / prinos semena / kvalitet semena