Razvoj fitopreparata za dermatološku primenu na bazi ekstrakata ploda i lista biljnih vrsta roda Morus L. (Moraceae)
Author
Miljković, Vojkan M.
Mentor
Nikolić, Goran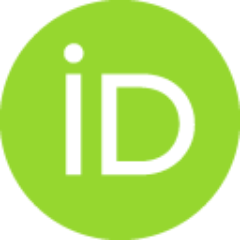 Committee members
Nikolić, Ljubiša
Mihajlov-Krstev, Tatjana
Tasić Kostov, Marija

Abstract
Extracts of the genus Morus were obtained by extraction of the fruit of Morus alba and Morus nigra using methanol as the extractant. The content of macro- and microelements in the fruit extracts and leaves that are used as plant material was determined using ICP-OES method. The chemical composition of the extracts was determined using UHPLC-DAD-MS method. It was identified 18 compounds which belongs to: phenolic acids, anthocyanins and flavonoids. The composition of the essential oils of leaves of M. alba and M. nigra, fresh and after a month of drying, was determined by GC-MS analysis. Identified 131 constituent of essential oils presents 95,1 – 96,4% of the total area of GC peaks. Among them, a substance which wasn't present in fresh plant material, bovolid, was identified and it can be used for the evaluation of the freshness of plant material. The antioxidant activity of methanol extracts of Morus species fruit has been proven using the DPPH method. By applying the method of microd
...
ilution MIC and MBC were determinated in the context of the series of 12 double dilution extracts. Antimicrobial activity of extracts was tested against 19 bacterial strains (9 Gram (+) and 10 Gram (-) of which 7 of them causes the acne, and other strains causes other skin disseases. Used bacterial strains were from ATCC sui collection and isolates of wound swabs. Also, the antimicrobial activity of the aglycones of extracts was tested. New formulations of phytopreparations for application on skin in form of hydrogels and emulsions type O/W, which as an active component contain tested herbal extract in concentration of 2% were developed. Results of safety profile studies showed that phytopreparation for topical application on the skin in the form of hydrogels and the O/W emulsions with the extract of the M. alba and M. nigra are not expected to cause irritation of the skin. Also, in vivo studies with aim to investigate the effects of the O/W emulsions containing the extract of mulberry after a seven-day application on experimentaly irritated skin have been done. Sodium lauryl sulfate was used as an irritant. Effects in both studies were expressed as the change of appropriate biophysical parameter measured in the skin of healthy human volunteers (erythema index, transepidermal water loss, pH, electrical capacitance as a measure of the hydratation). All tests were performed in line with the Helsinki Declaration and the approval from the Ethics Committee of the Medical Faculty in Nis. Emulsions showed good organoleptical, rheological and physical properties. The results of a seven-day efficacy studies showed that formulated emulsions after application on irritated skin, reduce irritation, restore the protective barrier of the skin, and have more positive effect on skin hydration level compared with the emulsion carrier itself.
Faculty:
University of Niš, Faculty of Technology, Leskovac
Date:
28-09-2017
Keywords:
Morus spp. / Morus spp. / extracts / essential oil / phytopreparations / hydrogels / emulsions / antimicrobial activity / HPLC / GC-MS / quantification of biophysical parameters of the skin / ekstrakti / etarsko ulje / fitopreparati / hidrogeli / emulzije / antimikrobna aktivnost / HPLC / GC-MS / kvantifikacija biofizičkih parametara kože