Kato type decompositions and generalizations of Drazin invertibility
Doktorand
Cvetković, Miloš D.
Mentor
Živković-Zlatanović, Snežana
Članovi komisije
Rakočević, Vladimir
Đorđević, Dragan
Pilipovic, Stevan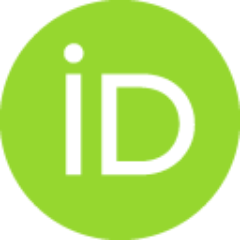 Mosić, Dijana

Sažetak
The main objective of this dissertation is to give necessary and sufficient conditions under which a bounded linear operator T can be represented as the direct sum of a nilpotent (quasinilpotent, Riesz) operator TN and an operator TM which belongs to any of the following classes: upper (lower) semi-Fredholm operators, Fredholm operators, upper (lower) semi-Weyl operators, Weyl operators, upper (lower) semi-Browder operators, Browder operators, bounded below operators, surjective operators and invertible operators. These results are applied to different types of spectra. In addition, we introduce the notions of the generalized Kato-Riesz decomposition and generalized Drazin-Riesz invertible operators. Moreover, we study the generalized Drazin spectrum of an upper triangular operator matrix acting on the product of Banach or separable Hilbert spaces. Further, motivated by the Atkinson type theorem for B-Fredholm operators, we introduce the notion of a B-Fredholm Banach alg
...
ebra element. These objects are characterized and their main properties are studied. We also extend some results from the Fredholm theory to unbounded closed operators.
Fakultet:
Универзитет у Нишу, Природно-математички факултет
Datum odbrane:
11-10-2017
Ključne reči:
Katoova dekompozicija / Kato decomposition / Kato operator / semi-Fredholm operators / generalized Drazin spectrum / operator matrices / Banach algebra / closed operator / Katoov operator / semi-Fredholmovi operatori / uopšteni Drazinov spektar / operatorske matrice / Banahova algebra / zatvoren operator