Optimizacija i fotokatalitička primena nanostrukturnog TiO2
Author
Vasić, Marija B.
Mentor
Zarubica, Aleksandra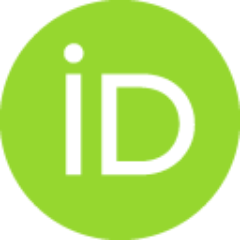 Committee members
Nedeljković, Jovan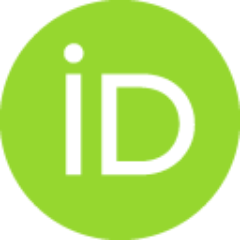 Mihajlov-Krstev, Tatijana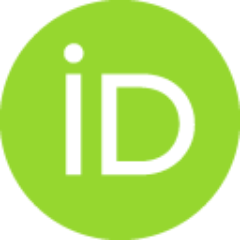 Mitrović, Jelena
Ranđelović, Marjan

Abstract
The aim of this doctoral dissertation is chemical synthesis of titania based catalyst in forms of thin film and powder. Catalysts in the form of a thin film were prepared by the dip coating technique using an evaporation-induced, self-assembly method (EISA), with the use of selected polymers as a template (Pluronic F127 and PSM02). Titania based catalysts in powder form were prepared by modified sol-gel method. Catalysts were then modified with a selected dopant (ZrO2). The effects of various process parameters during the synthesis process of the catalysts were studied such as: pH value, calcination temperature etc. In addition, a number of key parameters in the preparation of TiO2 in the form of thin film as well as the (gas) atmosphere for the activation of the catalyst were also considered. Q4.16.01 - Izdawe 1 A complete physico-chemical characterization of photocatalysts (investigation of textural, structural, morphological, thermal, surface properties of the catalys
...
ts) was performed. The catalysts were tested in the reactions of the photocatalytic degradation and/or conversion of selected dyes (methylene blue and crystal violet) and the degradation and/or conversion of the selected pesticide (2,4- dichlorophenoxyacetic acid). Various process parameters were investigated such as: the impact of the initial concentrations of pollutants, the number of repeated cycles of reaction, the catalyst amounts, the wavelength of radiation, duration of UV irradiation treatment, pH of the tested solution in order to optimize the process parameters. In addition, the antimicrobial activity, against selected bacterial species, of the synthesized TiO2-based materials in the form of powder and thin film was investigated. The obtained results were discussed in order to determine the optimum process parameters of the photocatalytic reactions, and to achieve a more favorable degradation effect or conversion of pollutants. Physico-chemical characteristics of the obtained catalyst materials have been associated (correlated) with photocatalytic efficiency/activity. Optimisation refers to the complete design and synthesis of (different) titania based catalysts, followed by physico-chemical properties of the catalysts and numerous process parameters of the photocatalytic process in the application of heterogeneous catalysts.
Faculty:
Универзитет у Нишу, Природно-математички факултет
Date:
15-09-2017
Keywords:
Dopiranje / Doping / Nanostruktura / Optimizacija / Polimeri / Tanki filmovi / Titan(IV)-oksid / Fotokataliza / Cirkonijum(IV)-oksid / Nanostructures / Optimisation / Photocatalysis / Polimers / Thin films / Titan(IV)-oxide / Zirconium(IV)-oxide