Analiza faktora koji utiču na kvalitet života kod bolesnika lečenih od pneumonije posle mehaničke ventilacije
Analysis of factors that influence the quality of life of patients with pneumonia mechanical ventilation
Author
Zornić, Nenad
Mentor
Milovanović, Dragan
Committee members
Lazić, Zorica
Jevđić, Jasna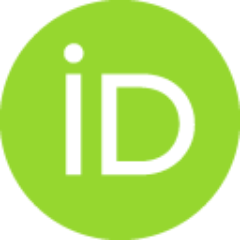 Stevanović, Predrag
Vulović, Tatjana

Abstract
Sažetak Mehanička ventilacija je dobro uspostavljen režim intenzivne terapije koja se koristi da podrži plućnu funkciju kod kritično obolelih pacijenata. Pacijenti sa pneumonijom koji zahtevaju mehaničku ventilaciju najčešće su na jedinici intenzivnog lečenja opšteg tipa: hirurška jedinica intenzivnog lečenja i jedinica intenzivnog lečenja kao hospitalni deo Urgentnog centra. Kvalitet života pacijenata sa pneumonijom zavisi od komorbiditeta, starosti i teških hroničnih bolesti. Primenom mehaničke ventilacije pluća, kod pacijenta se može razviti psihološka simptomatologija koja je često zanemarena u jedinici intezivnog lečenja kao i smanjenje kvaliteta života nakon odvikavanja pacijenta od mehaničkog ventilatora. Pacijenti koji borave u jedinici intenzivnog lečenja, a koji zahtevaju ventilatornu potporu (mehaničku ventilaciju) imaju niži kvalitet života od populacije iste starosne grupe koja nije zahtevala intenzivno lečenje, duže borave u jedinici intenzivnog lečenja uz veće troškove
...
lečenja i veći mortalitet. Među najvažnije faktore koji utiču na kvalitet života spadaju akutni respiratorni distres sindrom, produžena mehanička ventilacija, trauma i pridruženi komorbiditeti. Termin "kvalitet života" nije dovoljno precizan pojam, jer odražava subjektivni osećaj dobrog zdravlja pacijenta koji može biti uzrokovan faktorima koji nisu nužno povezani sa njegovom terapijom (obrazovanje, uslovi okoline itd.). Termin "kvalitet života povezan sa zdravljem" je precizniji zato što prikazuje zdravlje pacijenta kao zajednički ishod fizioloških, psiholoških i socijalnih faktora tokom lečenja. Procena stepena poremećaja kvaliteta života tokom neke bolesti odnosi se na gubitak osećaja dobrog zdravlja i sreće u fizičkom, mentalnom i socijalnom pogledu. Dugotrajni kvalitet života u najvećoj meri zavisi od dijagnostičke kategorije. Faktori koji se mogu odraziti na rezultat lošeg kvaliteta života pacijenta, nakon boravka na jedinici intenzivnog lečenja, poput starosti, produžene mehaničke ventilacije ili dužeg boravka, nisu indikatori smanjenja kvaliteta života per se. Metodologija: Istraživanje je realizovano kao epidemiološka studija po tipu studije preseka (cross sectional), jer je klinički ishod i kvalitet života praćen u više navrata, prema dinamici očekivanog oporavka od pneumonije, i to posle sedam dana, mesec dana i tri meseca od završetka aktivnog, specifičnog lečenja. Pacijenti su regrutovani iz populacije pacijenata sa pneumonijom, koji su bili hospitalizovani u Urgentnom centru Kliničkog centra i u Jedinici intenzivnog lečenja u Kragujevcu, od januara 2013. do januara 2014. godine i lečeni na mehaničkom ventilatoru dok će kontrolna grupa biti pacijenti koji su lečeni od pneumonije u jedinici intenzivnog lečenja koji nisu bili podvrgnuti mehaničkoj ventilaciji. Podaci će se prikupljati prospektivno i analizirati retrospektivno iz istorija bolesti pacijenata.
Abstract Mechanical ventilation is a well-established regime of intensive therapy which is used to support pulmonary function in critically ill patients. Patients with pneumonia requiring mechanical ventilation are usually in the general intensive care: a surgical intensive care unit and intensive care unit as part of the Emergency Center. The quality of life of patients with pneumonia depends on comorbidity, age and serious chronic diseases. Using of mechanical ventilation in patients may develop psychological symptoms, which are often neglected in the intensive treatment unit, as well as reducing the quality of life of the patient after the withdrawal of a mechanical ventilator. Patients hospitalized in the intensive care units, who require ventilatory support (mechanical ventilation) have a lower quality of life compared to the population of the same age who did not require intensive care; they stay longer in the intensive care units and have higher hospitalization costs and higher
...
mortality. The most important factors affecting the quality of life include: acute respiratory distress syndrome, prolonged mechanical ventilation, trauma and associated comorbidities. The term "quality of life" is not precise enough, because it reflects the subjective feelings of good health of the patient, which can be caused by factors that are not necessarily related to his therapy (education, environmental conditions, etc.). The term "Health-Related Quality of Life" is more precise because it reflects the health of the patient as a common outcome of physiological, psychological and social factors during treatment. Assessment of the degree of quality of life disorders during an illness refers to the loss of a sense of good health and happiness in the physical, mental and social terms. Long-term quality of life largely depends on the diagnostic category. Factors that may affect the result of poor quality of life of the patient, after a hospitalization in the intensive care unit, such as age, prolonged mechanical ventilation or a longer hospitalization, are not indicators of reduced quality of life per se. Methodology: The sudy was conducted as cross-sectional, epidemiological study, because the clinical outcome and quality of life were followed on several occasions, according to the dynamics of the expected recovery from pneumonia, after seven days, one month and three months after the end of active, specific treatment. Patients were recruited from a population of patients with pneumonia who were hospitalized in the Emergency Center of the Clinical Center and the Intensive Care Unit in Kragujevac, from January 2013 to January 2014 and were treated with mechanical ventilation while the control group were patients who have been treated for pneumonia in the intensive care units but not on mechanical ventilation. Data were collected prospectively and retrospectively analyzing the records of patients.
Faculty:
Универзитет у Крагујевцу, Факултет медицинских наука
Date:
22-09-2017
Keywords:
Kvalitet života / Quality of Life / ЕQ-5D / RAND36 community-aquired pneumonia / mechanical ventilation / EQ-5D / RAND36 vanbolnička pneumonija / mehanička ventilacija