Uticaj polimorfizma i indukcije gena za metabolišuće enzime na klinički odgovor pacijenata lečenih olanzapinom
Effect of Polymorphism and Induction of Gene of Metabolising Enzymes on Clinical Response of Patients Treated with Olanzapine
Author
Radmanović, Branimir
Mentor
Đukić Dejanović, Slavica
Committee members
Milovanović, Dragan
Ignjatović Ristić, Dragana
Đorđević, Nataša
Janjić, Vladimir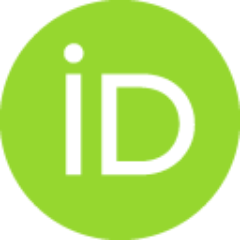 Abstract
Olanzapin je atipični antipsihotik koji je konzistentan u svojoj kliničkoj efikasnosti i ima široko indikaciono područje u psihijatriji. Polazeći od poznatih činjenica o metabolizmu olanzapina, u kom metabolišući enzimi UGT1A4, CYP1A2, FMO3 i CYP2D6 imaju značajnu ulogu, kao u literaturi i dalje kontroverznim stavovima o efektima genskog polimorfizma, ovo istraživanje je imalo za cilj da utvrdi uticaj pojedinih varijacija gena na na izabrane parametre efikasnosti i bezbednosti ovog antipsihotika u populaciji pacijenata obolelih od shizofrenije. Dosadašnja istraživanja su većinom bila usmerena na uticaj polimorfizma ovih enzima na koncentraciju olanzapina u krvi i/ili njegovih metabolita a ne na same kliničke ishode. Međutim, uticaj pojedinačnih polimorfizama na metabolizam, koncentracije i klinički odgovor olanzapina je vrlo kompleksan. Dodatno, na metabolizam olanzapina značajno utiču drugi, negenetski činioci od kojih je dejstvo egzogenih induktora i inhibitora jedno od najizraženij
...
ih. Stoga je ova doktorska disertacija u svom fokusu imala terapijski odgovor meren psihometrijskim skalama procene CGI, GAF i PANSS, praćenju pojave neželjenih dejstava leka kao i dnevnika unošenja egzogenih induktora iz kafe i cigareta. Istraživanje je sprovedeno prema dizajnu prospektivne, interventne, kliničke studije IV faze po tipu serije slučajeva pri čemu je stratifikacija ispitanika vršena prema dobijenim tipovima ispitanih genotipa. Rezultati su pokazali i zastupljenost ispitivanih genskih polimorfizama u srpskoj populaciji, ali i ukazali na određeni stepen uticaja ispitivanih genskih varijacija na klinički odgovor terapije olanzapinom. Genetski polimorfizmi sami po sebi nisu imali efekat na terapijski odgovor. Opisan je uticaj FMO3 i E308G polimorfizma na pojavu metaboličkih neželjenih dejstava. Kod dve varijacije UGT1A4*2 (rs6755571, 70C>A) i CYP1A2*1F (rs762551, -163C>A), a u prisustvu induktora, pronađena je statistički značajna razlika u terapijskom odgovoru i/ili neželjenim dejstvima u zavisnosti od prisustva homo- ili heterozigotnih genotipa divljeg tipa gena odn. njegove varijante. 4 Ova studija daje nova i značajna saznanja o uticaju genskog polimorfizma metabolišućih enzima UGT1A4, CYP1A2, FMO3 i CYP2D6 u prisustvu induktora na terapijski odgovor kod pacijenata lečenih olanzapinom. Na osnovu dobijenih rezultata, a posebno dokazanog značajnog efekta UGT1A4*2 i CYP1A2*1F genotipa, istaknuta je moguća praktična primena algoritma kliničke odluke kod bolesnika sa suboptimalnim ili izostalim terapijskim odgovorom na olanzapin, te otvoren prostor za dalja istraživanja u ovoj oblasti neuronauka i farmakologije.
Olanzapine is atypical antipsychotic which is consistent in its clinical efficiency and has wide indication range in psychiatry. Starting from known facts about olanzapine metabolism, where metabolizing enzymes UGT1A4, CYP1A2, FMO3 and CYP2D6 play significant role, as well as controversial standpoints on effects of gene polymorphism in literature, this research's aim was to establish the influence of certain gene variations on chosen efficiency parameters and safety of this antipsychotic in population of patients with schizophrenia. Previous researches were mainly focused on influence of polymorphism of these enzymes on olanzapine concentration in blood and/or its metabolites, and not on clinical outcomes alone. However, the influence of single polymorphisms on metabolism, concentrations and clinical response of olanzapine is very complex. Additionally, the metabolism of olanzapine is significantly influenced by other non-genetic factors, wherein the most prominent one is the action o
...
f exogenous inductors and inhibitors. Therefore, the focus of this PhD thesis was therapeutic response measured with CGI, GAF and PANSS psychometric scales of evaluation, following of the adverse effects occurrence, as well as the diary of consuming exogenous inductors from coffee and cigarettes. The research was conducted in accordance with design of the prospective, interventional, stage IV clinical study by type of series of cases, wherein the stratification of participants was conducted according to obtained types of investigated genotypes. The results have shown the presence of investigated gene polymorphisms in Serbian population, but they have also indicated a certain degree of influence of investigated gene variations on clinical response of olanzapine therapy. Gene polymorphisms alone had no effect on therapeutic response. The influence of FMO3 and E308G polymorphisms on occurrence of metabolic adverse effects was described. Statistically significant difference in therapeutic response and/or adverse effects was established in 2 variations (UGT1A4*2 (rs6755571, 70C>A) and CYP1A2*1F (rs762551, -163C>A)) in presence of inductors, depending on presence of homozygous or heterozygous genotypes of the wild type gene, i.e. its variant. This study provides new and significant knowledge on influence of gene polymorphism of metabolizing enzymes UGT1A4, CYP1A2, FMO3 and CYP2D6 in 6 presence of inductors on therapeutic response in patients treated with olanzapine. Based on the results obtained, and especially on proven significant effect of UGT1A4*2 and CYP1A2*1F genotypes, the potential practical use of clinical decision algorithm in patients with suboptimal therapeutic response or absence of response to olanzapine was highlighted, and a window for further researches in this area of neuroscience and pharmacology was opened.
Faculty:
Универзитет у Крагујевцу, Факултет медицинских наука
Date:
27-09-2017
Keywords:
olanzapin / olanzapine / metabolism / genetic polymorphism / inductors / metabolizam / genetski polimorfizam / induktori