Proučavanje biospecijacije nekih mikroelemenata u prisustvu fluorohinolona
Author
Jakovljević, Ivan Ž.
Mentor
Đurđević, Predrag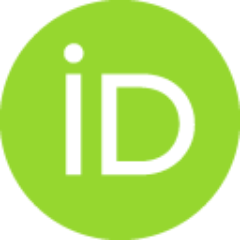 Committee members
Joksović, Ljubinka
Jelikić, Milena
Jelić, Ratomir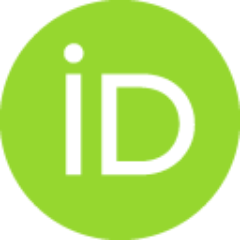 Abstract
IZVOD: U ljudskom organizmu, joni metala mogu se klasifikovati u četiri grupe: esencijalni (bez kojih organizam ne bi preživeo), korisni (bez kojih bi organizam preživeo, ali bez poboljšanja zdravlja), neutralni (koji nisu ni korisni ni toksični, kada su prisutni u malim količinama) i štetni (veoma toksični). U krvnoj plazmi, joni metala nalaze se velikim delom vezani za proteine, kao ligande visoke molekulske mase, a manjim delom vezani za ligande male molekulske mase (LMMM). Ovakva podela frakcija metala između proteina i LMMM je u stalnoj ravnoteži i svaka promena koncentracije metala, rezultira u nadoknadi metala iz proteinske frakcije. Generalno, joni metala imaju različite puteve ulaska u organizam, od ishrane, preko vazduha i kože, pa sve do lekova, vakcina, suplemenata i drugih što dovodi do narušavanja njihove specijacije u krvnoj plazmi. Osim metala mnoge druge supstance koje imaju ulogu liganada mogu se uneti u organizam. Kada je kapacitet vezivanja za protein i
...
scrpljen, tada prisustvo pojedinih metala može biti štetno za organizam. U tim slučajevima se posebno dizajnirani ligandi unose u cilju eliminacije metala iz organizma. Fiziološka ravnoteža metal-protein i metal- LMMM može biti narušena i kada se unesu neki ligandi koji imaju veliki afinitet kompleksiranja sa odgovarajućim jonima metala. Takvi suplementi mogu da naruše specijaciju metala u krvnoj plazmi i time da dovedu do poramećaja njihovog metabolizma u organizmu. Fluorohinoloni su terapeutski agensi, koji po svojoj hemijskoj strukturi mogu imati ulogu kompleksirajućih agenasa za jone metala. Ligandi koji mogu da utiču na specijaciju jona metala u krvnoj plazmi, mogu se klasifikovati po svom kapacitetu mobilizacije metala na osnovu različitih kriterijuma, odnosno indeksa. Relativna sposobnost svakog kompleksirajućeg agensa da veže jon metala u biofluidima (krvna plazma, unutar ćelijska tečnost) može se izraziti plazma mobilizacionim indeksom (PMI). Imajući u vidu da se krvna plazma razmatra kao zatvoren sistem, PMI indeks je najpogodniji pokazatelj sposobnosti nekog agensa, u datoj koncentraciji, da mobilizuje jon metala iz labilnih proteinskih frakcija. U okviru ove disertacije, ispitivana je sposobnost fluorohinolona (ofloksacin, levofloksacin, moksifloksacin, lomefloksacin, fleroksacin i ciprofloksacin) za mobilizaciju ispitivanih metala (Cu2+, Ni2+, Zn2+, Al3+, Y3+ i Gd3+) u krvnoj plazmi.
Summary: In the human body, the metal ions may be classified into four groups: the essential (indispensable for the organism would not have survived), the useful (indispensable for the organism to survive, but no improvement of health), neutral (which are neither useful nor toxic when present in small quantities), and damaging (highly toxic). In the blood plasma metal ions are largely bound to the proteins, as well as high molecular weight ligands (LHMM), and preferably at least partly coupled to ligands of low molecular weight (LMMM). Such a division of metal fraction between proteins and LMMM is in constant equilibrium, and any change in concentration of metals, resulting in the stoppage of metals from the protein fraction. Generally, the metal ions have different routes of entry into the body, from food, air,over the skin, from medicines, vaccines, and other supplements which leads to a distortion of their speciation in the blood plasma. In addition to metals, many other
...
substances that act as ligands may be introduced into the body. When the binding capacity for protein exhausted, then the presence of certain metals can be harmful to the organism. In these cases, specially designed ligands are entered in order to eliminate metal from the body. Physiological balance of protein-metal and metal- LMMM may be impaired, and when introduced to some of the ligands having a high affinity complexation with the appropriate metal ions. Such supplements may disturb the speciation of metals in the blood plasma and thus give rise to defect of their metabolism in the body. Fluoroquinolones are therapeutic agents which, based on chemical structure, can act as complexing agents for metal ions. Ligands, which may affect the speciation of the metal ions in the blood plasma can be classified according to their capacity mobilization metal based on different criteria or index. The relative ability of each complexing agents to bind the metal ion in biofluids (blood plasma, cell fluid) can be expressed in plasma mobilization index (PMI). Bearing in mind that the blood plasma was considered as a closed system, this is suitable indicator of the ability of an agent, at a given concentration, to mobilize the metal ion from the labile protein fractions. Within the framework of this dissertation, the ability of fluoroquinolones (ofloxacin, levofloxacin, moxifloxacin, lomefloxacin, fleroxacin and ciprofloxacin) to test the tested metals (Cu2+, Ni2+, Zn2+, Al3+, Y3+ and Gd3+) in blood plasma were examined.
Faculty:
Универзитет у Крагујевцу, Природно-математички факултет
Date:
26-09-2017