Uticaj multinacionalne kompanije u automobilskoj industriji na lokalni ekonomski razvoj
Author
Kalinić, Ljubina Z.
Mentor
Makojević, Nikola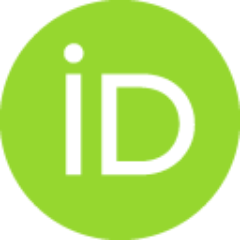 Committee members
Đorđević, Miroslav
Veselinović, Petar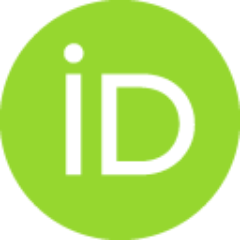 Marjanović, Vladislav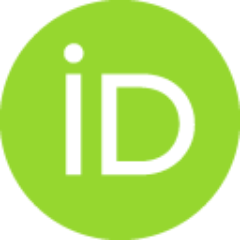 Abstract
APSTRAKT: Multinacionalne kompanije iz automobilske industrije, kao vid stranih ulaganja, smatraju se ključnim u dugoročnom strateškom restrukturiranju domaćih kompanija sa ciljem unapređenja kako celokupne ekonomije tako i regionalnih i urbanih performansi. Jedna od najznačajnijih investicija u našoj zemlji je ulaganje Fiat-a u automobilsku industriju. Dolazak Fiat-a doveo je do značajnih promena u razvoju urbane ekonomije, promena u sektorskoj strukturi, nivou budžeta grada i investicija, promena na tržištu nekretnina, kao i promena u sektoru dobavljača delova. Takođe, kompanije koje proizvode delove za automobile videle su Srbiju kao dobar izbor lokacije za širenje proizvodnje, odnosno mogućnost snabdevanja kako Fiat-ove fabrike u Kragujevcu tako i drugih proizvođača u regionu. Empirijskim istraživanjem je utvrđeno da je dolazak velike multinacionalne kompanije (MNK) doveo do promena u sektorskoj strukturi grada kad je reč o povećanju broja zaposlenih lica u sekundarnom
...
sektoru, tj. prerađivačkoj industriji. Takođe, ostvareni su veliki prilivi sredstava u budžet grada, što je uticalo na promenu strukture trošenja sredstava za jačanje infrastrukture na nivou urbane ekonomije. Sprovedeno istraživanje je pokazalo da ne postoji statistički značajna veza između udaljenosti dobavljača i njegove pripadnosti grupama: Tier 1, Tier 2 i Tier 3, usled velike razuđenosti u okviru Tier 1 grupe suprotno realnim očekivanjima. Naime, politika subvencija kojom je država organizovala mrežu dobavljača Fiat-a (Fiat Chrysler Automobiles Serbia – FCA Srbija), postavila je temelje za buduće neravnomernosti u regionalnom razvoju Srbije. Izrazita koncentracija stranih dobavljača koji gotovo svu proizvodnju usmeravaju ka Fiat-u (region Šumadije) preduslov je regionalnog zaostajanja ukoliko dođe do odlaska Fiat-a, što je već bio slučaj u Italiji u poslednjih nekoliko decenija. Dobavljači u grupi Tier 1, koji su grupisani u regionu Vojvodine, većinu svog proizvodnog programa usmeravaju ka izvozu, čime je region Vojvodine u boljem položaju jer dobavljači ne zavise u potpunosti od poslovanja i poslovnih planova Fiat-a. Takođe, istraživanje je pokazalo da je dolazak velike MNK doveo do neravnoteže na tržištu nekretnina, u vidu rasta cena na lokalnom tržištu nekretnina usled iracionalnih očekivanja ekonomskih subjekata o budućim cenama izdavanja i vrednosti nekretnina. Utvrđeno je i da je cena izdavanja najbolja varijabla za predviđanje kretanja cena nekretnina u budućnosti.
ABSTRACT Multinational companies in automotive industry, as a form of foreign investment, are seen as crucial to long-term strategic restructuring of domestic companies with the aim of improving both the overall economy and regional and urban performances. One of the most important investments in our country is the investment of Fiat in automotive industry. The arrival of Fiat led to significant changes in the development of urban economy, changes in the sectoral structure, the levels of city budget and investments, changes in the real estate market as well as changes in the part supplier sector. Also, car parts producers saw Serbia as a good location for the expansion of production and the possibility to supply new Fiat's factory in Kragujevac and other manufacturers in the region. Empirical research has found that the arrival of large multinational company (MNC) has led to changes in the sectoral structure of the city, i.e. the increase of number of persons employed in the
...
secondary sector, i.e. manufacturing industry. Also, high inflows of funds in the city budget were recorded, which resulted in a change of the expenditure structure, directed to strengthening of infrastructure at the level of the urban economy. Conducted research showed that there is no statistically significant relationship between the distances of suppliers and their belonging to the groups: Tier 1, Tier 2 and Tier 3, due to the high granularity within the Tier 1 group, which was contrary to the realistic expectations. The policy of state subsidies, used to organize a network of suppliers of Fiat (Fiat Chrysler Automobiles Serbia - FCA Serbia), made the foundation for future imbalances in regional development of Serbia. Overwhelming concentration of foreign suppliers that almost all their production dedicate to Fiat (in Šumadija region) is a prerequisite for regional regression in case of departure of Fiat, which has already been the case in Italy in the last few decades. Suppliers in the Tier 1 group, which are grouped in the Vojvodina region, most of their production direct towards exports, in which case Vojvodina region in a better position because manufacturers do not depend entirely on the business and the business plans of Fiat. Also, research has shown that the arrival of large MNC has led to an imbalance in the housing market in the form of rising prices on the local real estate market due to the irrational economic expectations about future rental and selling prices of real estates. It was also found that the rental price is the best variable to predict the movement of real estate prices in the future.
Faculty:
Универзитет у Крагујевцу, Економски факултет
Date:
04-09-2017
Keywords:
regionalni i lokalni razvoj / regional and local development / multinacionalna kompanija / automobilska industrija / FCA / mreža dobavljača / Tier / tržište nekretnina / iracionalna očekivanja / multinational company / automotive industry / FCA / supplier network / Тier / real estate market / irrational expectations