Uticaj atrazina i bisfenola A na funkciju granuloza ćelija ovarijuma pacova
Effects of atrazine and biphenol A on the rat ovarian granulosa cells
Author
Samardžija Nenadov, Dragana D.
Mentor
Andrić, Nebojša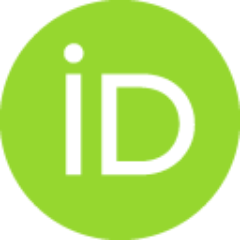 Committee members
Jasnić, Nebojša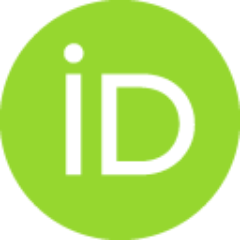 Đorđević, Jelena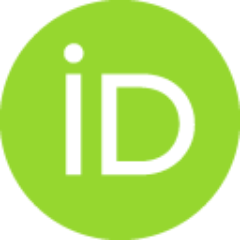 Pogrmić-Majkić, Kristina
Andrić, Nebojša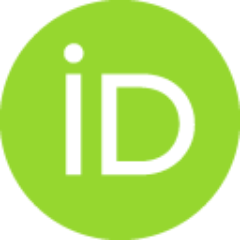 Abstract
Atrazin (ATR), jedan od najčešće korišćenih herbicida, i bisfenol A (BPA), hemikalija koja ulazi u sastav plastike, pripadaju grupi endokrinih ometača koji, između ostalog, ispoljavaju negativne efekte na ženski reproduktivni sistem, prvenstveno na nivou steroidogeneze ovarijumskih granuloza ćelija. Cilj ove doktorske disertacije je da proširi saznanja o uticaju ATR i BPA na steroidogenezu granuloza ćelija, ukaže na nova mesta delovanja ovih endokrinih ometača, kao i da definiše mehanizme preko kojih ATR i BPA utiču na steroidogeni i ovulacioni potencijal granuloza ćelija. In vitro tretman primarne kulture granuloza ćelija sa 20 μM ATR doveo je do smanjene produkcije estradiola i povećane produkcije progesterona, kao i promena na nivou ekspresije gena za protein uključene u steroidogenezu i diferencijaciju granuloza ćelija (aromataza, LHR, StAR, dezmolaza) i ovulaciju (AREG, EREG, PGR). Mehanizam delovanja ATR uključuje promene u aktivnosti cAMP/PKA, ERK1/2/CEBPβ i Akt signalnih puteva
...
. In vivo tretman sa 50 mg/kg telesne mase ATR doveo je do smanjene ekspresije gena uključenih u kontrolu ovulacije (EREG, PGR) i izostanka ovulacije kod nezrelih ženki pacova tretiranih gonadotropinima. In vitro tretman nezrelih granuloza ćelija sa 100 μM BPA doveo je do smanjenog stvaranja progesterona putem narušavanja homeostaze holesterola, što se ogleda u sekvestraciji holesterola u perinukleusnom prostoru, smanjenoj ekspresiji gena za protein ABCA1, zaduženog za efluks holesterola, i povećanoj ekspresiji StAR proteina uključenog u transport holesterola i SREBP-1 proteina neophodnog za sintezu holesterola. Dobijeni rezultati ukazuju na nove mehanizme preko kojih ATR i BPA utiču na funkciju granuloza ćelija ovarijuma, kao i na potencijal za razvoj bolesti ovarijuma.
Atrazine (ATR), a widely used herbicide, and bisphenol A (BPA), a chemical used in manufacturing of the polycarbonate plastics, belong to the group of endocrine disrupting chemicals. ATR and BPA exert adverse effects on ovarian granulosa cells' steroidogenesis. The aim of this study was to expand the knowledge on the effects of ATR and BPA, reveal new sites of ATR and BPA action in the ovary, and define the mechanisms through which ATR and BPA affect steroidogenic and ovulatory potential of granulosa cells. In vitro treatment of the primary culture of granulosa cells with 20 μM ATR caused a decrease in estradiol production, an increase in progesterone production, as well as changes in the expression level of the genes involved in steroidogenesis and differentiation of granulosa cells (Cyp19a1, Lhr, Star, Cyp11a1) and ovulation (Areg, Ereg, Pgr). The mechanism of ATR action involved changes in the activity of cAMP/PKA, ERK1/2/CEBPβ and Akt signaling pathways. In vivo treatment with 50 m
...
g/kg body weight ATR reduced the expression level of the ovulatory genes (Ereg, Pgr) and blocked ovulation in the gonadotropin-treated immature female rats. In vitro treatment of immature granulosa cells with 100 μM BPA decreased progesterone production and altered cholesterol homeostasis, as evident by cholesterol sequestration to the perinuclear area, decrease in the expression level of the gene involved in cholesterol efflux (Abca1), and increase in the level of proteins involved in cholesterol transport (StAR) and biosynthesis (SREBP-1). Results reveal the novel mechanisms through which ATR and BPA impair function of ovarian granulosa cells, as well as the potential relationship between exposure to these endocrine disruptors and development of ovarian diseases.
Faculty:
Универзитет у Београду, Биолошки факултет
Date:
29-09-2017
Keywords:
granuloza ćelije / granulosa cells / atrazin / bisfenol A / steroidogeneza / ovulacija / signalni putevi / atrazine / bisphenol A / steroidogenesis / ovulation / cholesterol