Podsticanje motivacije učenika za učenje u nastavnom procesu
Enhancing student motivation to learn in teaching process
Author
Bojović, Ivana
Mentor
Antonijević, Radovan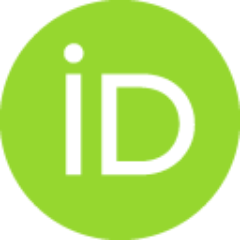 Committee members
Radulović, Lidija R.
Vranješević, Jelena
Tadić, Aleksandar

Abstract
U radu su izloţena teorijska razmatranja o problematici motivisanja uĉenika za uĉenje i uĉešća u razliĉitim nastavnim aktivnostima. U teorijskom okviru istraţivanja sloţenost pojma motivacije za uĉenje predstavljena je kao prikaz ideja i mišljenja razliĉitih autora. U savremenoj pedagoškoj literaturi postoje razliĉiti pristupi i shvatanja teoretiĉara o motivaciji za uĉenje. Razlike u shvatanjima prepoznaju se u pogledu definisanja osnovnih pojmova, poput motivacije za uĉenje, motivacionih uverenja, atribucija, ciljeva postignuća i drugo. Razlike se mogu prepoznati i u pogledu naĉina merenja motivacije za uĉenje i u pogledu metodoloških pristupa u prouĉavanju motivacije za uĉenje. TakoĊe, u literaturi ne postoji jedinstven pristup istraţivanju koji će proširiti i integrisati postojeća znanja o uticaju karakteristika i organizacije nastavnog procesa na motivaciju uĉenika za uĉenje...
The paper presents theoretical considerations about the problem of student motivation to learn and participation in different classroom activities. In the theoretical framework of the research, the complexity of the term motivation to learn is presented through ideas and opinions of different authors. In modern pedagogic literature there are different approaches and opinions about the motivation to learn. The approaches differ in defining basic terms such as motivation to learn, motivational beliefs, attributions, achievement goals. There are also differences concerning measuring motivation and methodological approaches to exploring the motivation to learn. Moreover, there is no unified approach that will expand and integrate the existing knowledge of the effects of instructional practices and classroom organization on student motivation to learn...
Faculty:
Универзитет у Београду, Филозофски факултет
Date:
10-07-2017
Keywords:
motivacija za uĉenje / motivation to learn / priprema nastavnog procesa / oblici rada u nastavi / efikasno poduĉavanje / organizacija nastavnog procesa / preparation of the teaching process / characteristics of instructional practices / effective teaching / organization of the teaching process