Termoelektrična i magnetna svojstva NaCo2-xCuxO4 (x=0; 0,01; 0,03; 0,05)
Thermoelectric and magnetic properties of NaCo2-xCuxO4 (x = 0; 0,01; 0,03; 0,05)
Author
Perać, Sanja Z.
Mentor
Savić, Slavica
Committee members
Šljukić-Paunković, Biljana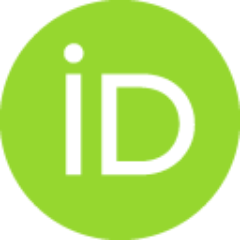 Hercigonja, Radmila
Branković, Goran

Abstract
Predmet ove doktorske disertacije je ispitivanje uticaja dveju različitih metoda sinteze keramičkih prahova i malih količina Cu2+ kao dopanta na fazni i hemijski sastav, mikrostrukturu, termoelektrična i magnetna svojstva i toplotni kapacitet keramičkog oksida natrijum-kobaltita (NaCo2O4)...
The subject of this doctoral dissertation was to investigate the influence of small concentrations of Cu2+ as a dopant on phase composition, microstructure, thermoelectric and magnetic properties and heat capacity of the ceramic sodium cobaltite (NaCo2O4). Beside that, two different synthesis procedures were compared...
Faculty:
University of Belgrade, Faculty for Physical Chemistry
Date:
29-09-2017
Keywords:
termoelektrični materijali / thermoelectric materials / mehanička aktivacija / hemijska sinteza / NaCo2O4 / mechanical activation / chemical synthesis / NaCo2O4