Analiza zmačaja atrofije i fokalnih promena mozga u nastanku kognitivnih oštećenja kod bolesnika sa multiplom sklerozom
Correlation analysis of focal brain changes and brain atrophy with cognitive impairment in MS patients
Author
Damjanović, Dušan S.
Mentor
Mesaroš, Šarlota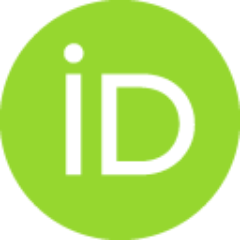 Committee members
Maksimović, Ružica
Đurić-Stefanović, Aleksandra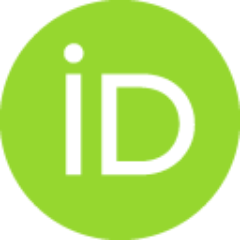 Kostić, Vladimir
Drulović, Jelena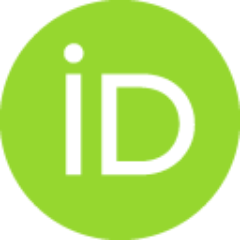 Abstract
Multipla skleroza (MS) je hronično inflamatorno i neurodegenerativno oboljenje centralnog nervnog sistem (CNS) koju odlikuje izrazita heterogenost, počevši od patoloških procesa pa sve do kliničke slike i prognoze. Osim motornih ispada koji dovode do značajne invalidnosti ovih mladih ljudi, značajan broj bolesnika sa MS ima i kognitivne poremećaje koji se javljaju kod čak 40%-70% bolesnika, a koji mogu u velikoj meri da remete njihovo svakodnevno funkcionisanje i kvalitet života i bez prisutnog lokomotornog oštećenja. U poslednjih dvadesetak godina je interesovanje za ovu vrstu ispada u MS značajno poraslo i velika pažnja istraživača je usmerena na pokušaje objašnjenja mehanizama koji dovode do kognitivnih ispada u MS. To se pre svega odnosi na studije sa primenom magnentne rezonance (MR) koje pokušavaju da ustanove koji patološki procesi u mozgu bolesnika sa MS najviše doprinose nastanku i razvoju ovih, nemotornih, poremećaja. Dosadašnji rezultati neuroimidžing studija su pokazali kon
...
tradiktorne rezultate o mehanizmima nastanka kognitivnih oštećenja (KO) u MS, odnosno pokazali su da različiti patološki procesi koji se odvijaju u mozgu (multifoklani vs. difuzni, procesi u beloj masi vs. procesi u sivoj masi mozga) kod ovih bolesnika mogu da doprinesu nastanku KO, a najveći broj studija je uključivao heterogenu populaciju bolesnika sa MS. S obzirom da je pokazano da veliki broj parametara strukturalnog oštećenja mozga kod bolesnika od MS može da doprinose razvoju KO, retki su pokušaji da se, primenom sveobuhvaten analize procesa u mozgu i korišćenjem multiparametarskog modela identifikuju tzv. snažni MR "biomarkeri" KO oštećenja u MS. Ciljevi studije su bili sledeći: 1. Analiza ukupne zapremine fokalnih lezija bele (na T2 i T1 sekvenci MR) i sive mase (kortikalni plakovi) kod bolesnika sa relapsno remitentnom MS (RRMS) sa KO i poređenje tih nalaza sa onim dobijenim kod bolesnika bez KO; 2. Analiza atrofije sive (SM) i bele mase (BM) mozga u navedene dve grupe bolesnika, kao i poređenje ovih parametara sa vrednostima dobijenim kod zdravih ispitanika; 3. Analiza atrofije subkortikalnih struktura sive mase (talamus, putamen, kaudatus, hipokampus, amigdaloidna jedra, nc. accumbens) kod bolesnika sa MS i utvrđivanje eventualnih razlika u volumenu ovih struktura između bolesnika sa i bez KO, kao i poređenje sa podacima dobijenim kod zdravih ispitanika; 4. Identifikacija seta MR varijabli nakon multiparametarske analize, koje najbolje koreliraju sa kognitivnim oštećenjima, primenom multivarijantne analize, a u cilju identifikacije da li inflamatorni (zapremina fokalnih lezija u beloj i sivoj masi mozga) ili pak, neurodegenerativni procesi (atrofija mozga, sive i bele mase, kao i atrofija subkortikalnih struktura, ukupna ili parcijalna) više doprinose nastanku kognitivnih ispada kod RRMS...
Multiple sclerosis (MS) is chronic inflammatory and neurodegenerative disease of the central nervous system (CNS) characterized by various heterogenic pathological processes, clinical courses and prognosis. Beside motor deficits which lead to significant disability in these patients, cognitive impairment (CI) is a frequent finding in MS patients, with the prevalence ranges from 40% to70%. Although CI in MS has only been recognized recently as an important symptom over the past few decades, research has shown that they have a large effect on many everyday activities and quality of life. There has been an increased interest in research filed with a critical need to define pathological mechanisms of CI in MS. Magnetic resonance imaging (MRI) is extremely sensitive in detecting MS related tissue abnormalities, and broad spectrum of studies have been published so far in order to define which pathological mechanisms are the most responsible for CI in MS. However, results are still conflictin
...
g showing that both focal and diffuse brain damage, as well as both white matter (WM) and grey matter (GM) brain damage can contribute to CI development in MS. Most of these studies had heterogeneous population of MS patients. Despite these, multiparametric and comprehensive MR approach approach is still rare, especially in homogenous group of relapsing remitting MS (RRMS) patients. Aims of the study: 1. Assessment of total lesion volume of both WM (registered on T1W and T2W sequences) and GM (cortical lesions) in patients with RRMS with and without CI; 2. Analysis of both WM and GM brain atrophy in two groups of patients, as well as comparison with healthy controls (HC); 3. Analysis of volumetric measures of subcortical GM structures (thalamus, putamen, caudate, hippocampus, amygdala and accumbens) in both group of patients and their contribution to CI in MS, as well as comparison with the findings obtained in HC; 4. Identification of the set of MR imaging variables most closely associated with CI in RRMS using multivariant analysis in order to assess whether inflammatory pathology (lesion load in both WM and GM) or neurodegenerative processes (total brain atrophy, WM and GM atrophy and deep gray matter atrophy) are most responsible for CI in RRMS patients. Materials and methods: Subjects were recruited from January 2009 to May 2012 as part of a project on imaging correlates of CI in MS at 7 European centers, all part of MAGNIMS group ("Magnetic Resonance in Multiple Sclerosis") (www.magnims.eu). Patients included in the study had diagnosis of RRMS, using revised McDonald's criteria. Also, study included HC with no neurological disease, which did not differ by gender...
Faculty:
Универзитет у Београду, Медицински факултет
Date:
28-09-2017
Keywords:
multipla skleroza / multiple sclerosis / kognitivna oštećenja / magnetna rezonanca / atrofija / siva masa / cognitive impairment / magnetic resonance imaging / grey matter / atrophy