Ispitivanje prediktivnih faktora za pojavu recidiva i dužinu preživljavanja kod obolelih od oksifilnog karcinoma štitaste žlezde
Research for predictive factors of survival and disease free interval in hurthle cell thyroid cancer patients
Author
Oluić, Branislav D.
Mentor
Živaljević, Vladan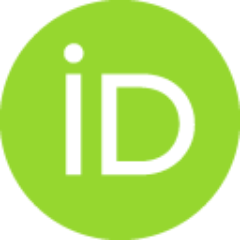 Committee members
Micić, Dragan
Paunović, Ivan
Kocić, Radivoj

Abstract
Oksifilni karcinomi čine 3 do 5% svih karcinoma štitaste žlezde, i smatraju se retkim tumorima. Cilj: Cilj ove teze je bio da se analiziraju kliničke karakteristike i stope preživljavanja kod pacijenata sa oksifilnim karcinomom štitaste žlezde. Materijal i metod rada: Sakupljeni su podaci o demografskim karakteristikama, gradusu tumora, tipu hirurškog lečenja i vitalnom statusu pacijenata. Za statističku obradu su korišćene metode desktiptivne statistike i Kaplan Majerove krive preživljavanja. Koksova proporcionalna regresija je korišćena za identifikaciju nezavisnih prediktora preživljavanja. Rezulati: Tokom period od 1995 do 2014. godine, 239 pacijenata je operisana zbog oksifilnog karcinoma štitaste žlezde u Centru za endokrinu hirurgiju. Prosečna starost pacijenata je iznosila 54,3 godine, sa odnosom žena prema muškacima od 3,6:1. Prosečna veličina tumora je bila 41,8 mm. Ukupan je bilo 12,1% sa recidivantnom bolešću, sa prosečnim vremenom do pojave recidiva od 90,74 meseci, i pros
...
ečnim vremenom bez znakova bolesti od 222,4 meseci. Ukupno preživljavanje nakon 5, 10 i 20 godina je iznosilo redom 89,4%, 77,2% i 61,9%. Specifično preživljavanje u odnosu na karcinom je nakon 5, 10 i 20 godina je iznosilo redom 94,6%, 92,5% i 87,4%. Preživljavanje bez znakova bolesti je nakon 5, 10 i 20 godina iznosilo redom 91,1%, 86,2% i 68,5%. Zahvaćenost oba lobusa štitaste žlezde i potreba za reopracijom zbog lokalnog recidiva su bili negativni prediktivni faktori za specifično preživljavanje u odnosu na bolest, od je totalna tiroidektomija kao procedura na prvoj operaciji bila pozitivan prediktivni faktor.Zaključak: Oksifilni karcinomi su retki tumori, sa dobrom prognozom, i nakon adekvatnog hirurškog lečenja recidivi bolesti su retki.
Introduction: Oxyphile carcinoma makes up 3 to 5% of all thyroid cancers and is considered to be a true rarity. Aim: The aim of our study was to analyze clinical characteristics and survival rates of patients with oxyphile carcinoma. Material and methods: Clinical data regarding basic demographic characteristics, tumor grade, type of surgical treatment and vital status were collected. Methods of descriptive statistics and Kaplan-Meier survival curves were used for statistical analysis. Cox proportional hazards regression was used to identify independent predictors. Results: During the period from 1995 to 2014, 239 patients with oxyphile carcinoma were treated at Center for Endocrine Surgery. The average age of the patients was 54.3, with female to male ratio of 3.6:1 and average tumor size was 41.8 mm. The overall recurrence rate was 12.1%, with average time for relapse of 90.74 months and average time without any signs of the disease of 222.4 months. Overall 5-year, 10-year and 20-yea
...
r survival rates were 89.4%, 77.2%, 61.9% respectively. The 5-year, 10-year and 20-year cancer specific survival rates were 94.6%, 92.5%, 87.4%, respectively. When disease free interval was observed, 5- year, 10-year and 20-year rates were 91.1%, 86.2%, 68.5%, respectively. The affection of both thyroid lobes and the need for reoperation due to local relapse were unfavorable independent prognostic factors, while total thyroidectomy as primary procedure was favorable predictive factor for cancer specific survival. Conclusion: Oxyphile carcinoma is a rare tumor with an encouraging prognosis and after adequate surgical treatment recurrences are rare.
Faculty:
Универзитет у Београду, Медицински факултет
Date:
27-09-2017
Keywords:
štitasta žlezda / thyroid gland / oksifilni karcinom / preživljavanje / specifično preživljavanje u odnosu na karcinom / period bez znakova bolesti / oxyphile carcinoma / survival / cancer specific survival / disease free interval