Procena efekata operativnog lečenja benignog uvećanja prostate na simptome donjeg urinarnog trakta i kvalitet života
Assement of impact of benign prostate enlargement surgical treatment on lower urinary tract symptoms and quality of life
Author
Babić, Uroš M.
Mentor
Džamić, Zoran
Committee members
Bjegović-Mikanović, Vesna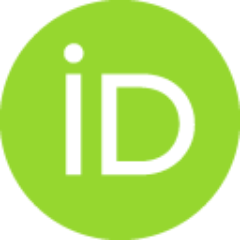 Tulić, Cane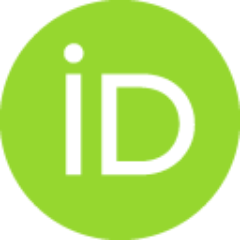 Lazić, Miodrag
Bančević, Vladimir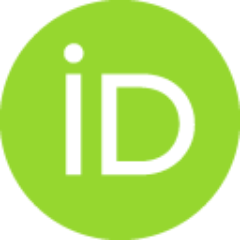 Abstract
Benigno uvećanje prostate ili benigna hiperplazija prostate (BPH) je patološki proces uvećanja prostate, koji je jedan je od glavnih uzroka simptoma donjeg urinarnog trakta (LUTS). BPH i LUTS su veoma česta stanja u starijoj životnoj dobi, koja negativno utiču na sve domene kvaliteta života. Hirurško lečenje ima za cilj redukciju LUTS-a i sledstveno poboljšanje kvaliteta života. Ciljevi: Postavljeni ciljevi istraživanja se odnose na: 1. Kulturalnu adaptaciju i validaciju upitika ICS-male SF za srpsku populaciju 2. Procenu uticaja operativnog lečenja BPH na LUTS, 3. Procenu kvaliteta života pacijenata pre i posle operativnog lečenja BPH. Materijal i metode: U prvom delu studije je učinjena kulturološka adaptacija i validacija upitnika ICS male SF. Ovaj deo studije je sproveden intervjuisanjem ukupno 115 pacijenata. Validacija ICS-male SF upitnika je uključila evaluaciju interne konzistencije, test-retest reproducibilnosti i konvergnetne validacije. Drugi deo studije je sprovedena 74 pac
...
ijenta sa dokazanom subvezikalnom opstrukcijom, koji su preoperativno popunjavali validirani ICS male SF upitnik, a zatim i SF 36 upitnik za procenu kvaliteta života. U dijagnostici su učinjeni UZ pregledi sa merenjem prostate i zapremine rezidualnog urina kao i uroflowmetrije. U zavisnosti od veličine prostate operisani su na dva načina: transuretralnom i transvezikalnom prostatektomijom. U okviru kontrolne obrade ponovljeni su klinički pregledi i popunjavanje navedenih upitnika 6 meseci nakon operacije radi procene kliničkih i subjektivnih efekata operativnog lečenja. Rezultati: Validacijom ICS male SF upitnika je ustanovljena visoka interna konzistentnost u obe dimenzije, mokrenja (Cronbach's alfa = 0.916) i inkontinencije (Cronbach's alfa = 0.763). Poređenje prosečnih rezultata između pacijenata i kontrolne grupe je pokazalo značajne razlike u obe dimenzije: mokrenje (med = 8 vs med = 0; <0,001) i inkontinencija (med = 3 vs med = 0; <0.001)...
Benign prostatic enlargement, or benign prostatic hyperplasia (BPH) is the abnormal prostatic enlargement process, which is one of the major causes of lower urinary tract symptoms (LUTS). BPH and LUTS, are a very common condition in the elderly, which negatively affects all domains of quality of life. Surgical treatment aims at reducing LUTS and consequently improve the quality of life. Objectives: The set objectives of the research concern the following: 1. Cultural adaptation and the validation of the questionnaire ICS-male SF for the Serbian population 2. Evaluation of the impact of the operative treatment of BPH on LUTS, 3.Assessment of the quality of life of patients before and after an operative BPH treatment. Materials and Methods: In the first part of the study a cultural adaptation was performed and validation of the questionnaire ICS male SF. This part of the study was conducted by interviewing a total of 115 patients. The validation of ICS-male SF questionnaire included eval
...
uation of internal consistency, test-retest reproducibility and convergent validations. The second part of the study was conducted on 74 patients with a proven subvesical obstruction, who filled in a validated pre-operative male ICS SF questionnaire, and then the SF 36 questionnaire to assess the quality of life. In the diagnosis ultrasound examinations with the measurement of prostate volume have been conducted and the residual urine volume as well as uroflowmetry. Depending on the size of the prostate, surgery has been performed in two ways: transurethral and transvesical prostatectomy. During the control treatment 6 months after surgery, clinical and questionnaires' examinations were repeated to assess the clinical and subjective effects of operative treatment...
Faculty:
Универзитет у Београду, Медицински факултет
Date:
28-09-2017
Keywords:
Benigna hiperplazija prostate (BPH) / Benign prostatic hyperplasia (BPH) / Simptomi donjeg urinarnog trakta (LUTS) / HRQol / ICS male SF / SF 36 / lower urinary tract symptoms (LUTS) / HRQoL / ICS male SF / SF 36