Efekti farmakološke cikloplegije i ciklokontrakcije na kornealnu topografiju kod dece i odraslih
The effects of pharmacological cycloplegia and cycloconstraction on corneal topography in children and adults
Author
Kalezić, Tanja V.
Mentor
Stojković, Milenko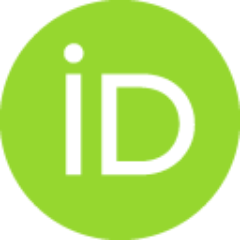 Committee members
Stanković, Branislav
Bobić-Radovanović, Anica
Milenković, Svetislav

Abstract
Kornealna topografija sa prikazanim svim parametrima različitih mapa za praćenje promena oblika rožnjače nov su korak ka boljem razumevanju rožnjače, kao i boljem sagledavanju pacijenata za različite oftalmološke procedure. Cilj istraživanja bio je da se ustanovi uticaj dejstva različitih cikloplegika i ciklokonstriktora na promenu parametara zakrivljenosti oblika i debljine rožnjače. Metod. Istraživanje je obavljeno na Klinici za očne bolesti Kliničkog centra Srbije Medicinskog fakulteta Univerziteta u Beogradu, u periodu od 2010. do 2012. godine. Studija je bila prospektivno analitičko intervenciono istraživanje u okviru iste grupe ispitanika gde je svaki ispitanik sam sebi i kontrola za evaluaciju efekata tretmana čime se eliminiše potreba za balansiranjem karakteristika kao što su starost, pol, genetski faktori itd. U studiji je bilo ukupno 70 ispitanika podeljenih u dve grupe po starosti.Ukupan broj očiju u obe grupe iznosio je 124 oka. Kornealna topografija je rađena pre i u maks
...
imumu dejstva aplikovane farmakološke supstance, koristeći tangencijalnu i aksijalnu mapu. Rezultati. Dijametar zenice u cikloplegiji bio je veći nakon sol. Cyclopentolate 1% kod odraslih ispitanika sa tamnim dužicama, dok je kod dece sa istim kapima veći dijametar bio kod svetlih dužica. Promene u refrakciji a nakon sol. Atropine 1% nije došlo kod odraslih, dok jeste kod dece (hipermetropija). Hipermetropizacija je nastala i nakon sol. Cyclopentolate 1% i kod odraslih i kod dece. U pogledu vrednosti simulirane keratometrije SimK (ne u pogledu magnitude, niti osovine) nije došlo do promene u cikloplegiji kao i u ciklokontrakciji u obe grupe ispitanika. Nalaz na kornealnoj topografiji zadnje površine rožnjače (BFS) pokazao je zaravnjenje rožnjače u cikloplegiji nakon dejstva sol. Atropine 1%. Iregularnost rožnjače u centralnih 3 mm je postala manja nakon cikloplegije sa sol.Atropine 1%. Tangencijalna mapa na kornealnoj topografiji u cikloplegiji sa obe vrste kapi i u obe grupe ispitanika, korišćenjem oba centra rožnjače kao referentne tačke (fiksacionom i softverskom) bila je bez promena. Ciklokonstriktor sol.Pilocarpine 2% dovodio je do ustrmljenja zadnje površine rožnjače na tangencijalnoj mapi kada se fiksacioni centar koristio kao referentna tačka. Aksijalna mapa je ostala nepromenjena u obe grupe ispitanika i za oba centra rožnjače i u cikloplegiji i u ciklokontrakciji. Zaključak. Može se zaključiti da se merenje oblika rožnjače u svakodnevne dijagnostičke svrhe (određivanje naočara, kontaktnih sočiva, kalkulacija IOL) može izvoditi i u cikloplegiji i u toku ciklokontrakcije bez značajnog odstupanja od rezultata istih merenja bez primene topikalnih cikloplegika ili ciklokontraktora (u grupi rožnjača koje ne odstupaju od fizioloških parametara oblika).
Corneal topography had shown all the parameters of different maps for tracking changes in corneal shape, and that is a new step to a greater understanding of the cornea, and broader understanding of the patient's condition applicable for different ophthalmological procedures. The goal of the research was to establish the impact of different cycloplegics and cycloconstrictors on changes in parameters of curvatures of the shape and thickness of the cornea. Method. The research was conducted at the Clinic for Eye Disease Clinical Centre of Serbia, and it lasted from year 2010 until 2012. The study was prospective analytical interventional research, where all of the subjects included were their own evaluation control, so the need for balancing the characteristics (such as age, sex, genetic factors, etc.) was eliminated. There were 70 subjects included in this study, divided in two age groups. The total number of eyes, in both age groups, was 124. Corneal topography was conducted before, an
...
d in time of the maximum effect of the pharmacological substance administered; with use of tangential and axial map. Results. The diameter of the pupil in cycloplegia was higher after use of sol. Cyclopentolate 1% in adult patients with dark iris, while in children with use of same drops the greater diameter was with brighter iris. Changes in refraction after use of sol. Atropine 1% did not occur in adults, while it did in children (hypmetropia). Hypermetropia has occurred in both adults and in children after sol.Cyclopentolate 1%. In terms of value, simulated keratometry SimK , there was no change in the cycloplegia as well as in cyclocontraction in both groups. The finding on the corneal topography of the posterior surface of the cornea (BFS) showed corneal flattening in cyclopegia after use of sol. Atropine 1%. Irregularity of the cornea, in the central 3mm, has become smaller after use of the cycloplegics such as sol.Atropine 1%. Tangential map on corneal topography in cycloplegia with both types of drops and in both groups of examinees, while using both corneal centers as a referent point (fixation and with software) had unchanged results. Cycloconstrictor sol.Pilocarpine 2% was raised posterior surface of the cornea on the tangential map when the fixation centers are used as referent point. Axial map remained unchanged in both groups of examinees, and for both centers of the cornea in cycloplegia and cyclocontraction...
Faculty:
Универзитет у Београду, Медицински факултет
Date:
28-09-2017
Keywords:
kornealna topografija / corneal topography / cycloplegia / cyclocontraction / corneal shape / cikloplegija / ciklokontrakcija / oblik rožnjače