Tradicija korišćenja u ishrani, hemijske i nutritivne karakteristike samoniklog i gajenog lista žućenice (Cichorium intybus L. Asteraceae)
Tradition of using in diet, chemical and nutritive characteristics of wild and cultivated leaves of chicory (Cichorium intybus L. Asteraceae)
Author
Jančić, Dejan
Mentor
Šobajić, Slađana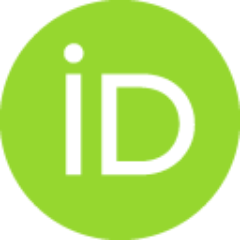 Committee members
Đorđević, Brižita
Tešević, Vele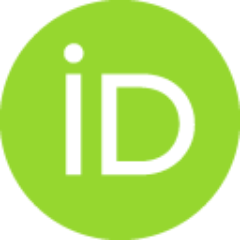 Kovačević, Nada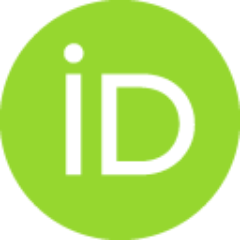 Abstract
Predmet ovog istraživanja bilo je ispitivanje tradicionalne hrane u Crnoj Gori na primjeru hrane pripremljene korišćenjem lista biljke Cichorium intybus L. koja se pod nazivom "žućenica" vjekovima koristi u tradicionalnoj ishrani stanovnika u pojedinim djelovima Crne Gore, posebno u Bokokotorskom zalivu. Istraživanja u okviru ovog rada imala su za cilj: a) Sakupljanje relevantnih dokaza o tradicionalnoj primjeni lista žućenice u ishrani u Crnoj Gori u arhivskom materijalu, b) Dokumentovanje rasprostranjenosti i lokacija samonikle žućenice u Crnoj Gori, c) Uzorkovanje samonikle žućenice sa većeg broja lokacija u Crnoj Gori, d) Analizu osnovnog hemijskog sastava lista samonikle žućenice i žućenice porijeklom iz plasteničke proizvodnje sa više lokaliteta u Crnoj Gori i utvrđivanje varijabilnosti sastava samoniklih i gajenih uzoraka, e) Analizu sadržaja vitamina i minerala i analizu bioaktivnih sastojaka (vlakna, masne kiseline, pigmenti, ukupni polifenoli, ukupni flavonidi i pojedine poli
...
fenolne kiseline) i antioksidativne sposobnosti u uzorcima lista samonikle i gajene žućenice, f) Dokumentovanje i određivanje nutritivnog i mineralnog profila odabranih jela koja se pripremaju od lista ove biljke po tradicionalnoj recepturi. Sakupljeni dokazi iz dostupnog arhivskog materijala potvrdili su da su se listovi žućenice vjekovima unazad koristili u Crnoj Gori kao povrće u salatama, sosevima i ostalim vrstama predjela i jela. S obzirom da je u Crnoj Gori i regionu veoma malo podataka koji se odnose na detaljan hemijski sastav lista žućenice sa ovih prostora, dobijeni rezultati ukazali su na višestruku korist upotrebe ove biljke u ishrani. Rezultati su poređeni u odnosu na literaturne podatke o sastavu gajenog lisnatog povrća koje se najčešće koristi u ishrani na ovim prostorima...
The aim of this research was applying the testing protocol for traditional foods on the leaves of Cichorium intybus L., a plant which is localy known as "žućenica" and for centuries has been used in the traditional diet in some parts of Montenegro, especially in the Boka Bay. Research in this work was aimed at: a) Collection of relevant evidence on the traditional use of chicory leaves in food in Montenegro in archive material, b) Documentation of the distribution and location of the wild chicory in Montenegro, c) Sampling of wild chicory from several locations in Montenegro, d) Analysis of the basic chemical composition of the leaves of wild chicory and chicory from greenhouse production from several localities in Montenegro and determining the variability of the composition depending on the location and origin, e) Analysis of vitamins and minerals, as well as analysis of bioactive constituents (fibers, fatty acids, pigments, total polyphenols, total flavonoids and certain polyphenoli
...
c acids) and antioxidant capacity in wild and cultivated chicory leaves, f) Documenting and determining the nutritional and mineral profile of selected dishes prepared from the leaves of this plant according to the traditional recipe. Collected information from the available archival material confirmed that chicory leaves were used for centuries in Montenegro as vegetables in salads, souces and other types of appetizers and dishes. Given that in Montenegro and the region there is very little data related to the detailed chemical composition of the leaves of chicory from these areas, the obtained results indicated the multiple benefits of using this plant in the diet. The results were compared with the literature data on the composition of grown leafy vegetables that is most often used in diet in these areas...
Faculty:
Универзитет у Београду, Фармацеутски факултет
Date:
30-09-2017
Keywords:
žućenica / chicory / nutrijenti / vitamini / minerali / antioksidativna aktivnost / vlakna / masne kiseline / pigmenti / nutrients / vitamins / minerals / antioxidant activity / fibres / fatty acids / pigments