Stabilno prekidačko upravljanje DC-DC konvertorima
Stable switching control of DC-DC converters.
Author
Lekić, Aleksandra D.
Mentor
Drndarević, Vujo
Committee members
Prokin, Milan
Kostić, Dragutin
Stipanović, Dušan
Đurović, Željko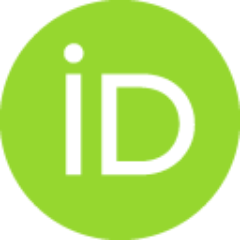 Abstract
Kola energetske elektronike se koriste za efikasnu konverziju i kontrolu elektri ˇcne snage. Konvertori predstavljaju kola energetske elektronike koja vrše konverziju jednosmernog ili naizmeniˇcnog ulaznog napona ili struje u jednosmerni ili naizmeniˇcni izlazni napon ili struju. U ovoj disertaciji se analiziraju DC-DC konvertori koji vrše konverziju jednosmernog ulaznog napona u jednosmerni izlazni napon...
Power electronics circuits are used for controlling and providing ecient power conversion. Furthermore, these converters are used for conversion of the input DC or AC voltage (or current) to output DC or AC voltage (or current). In this dissertation, DC-DC converters that are used for converting input DC voltage to output DC voltage will be considered...
Faculty:
University of Belgrade, School of Electrical Engineering
Date:
23-08-2017
Keywords:
DC-DC konvertori / DC-DC converters / hybrid control / stability / Cuk converter / hibridna kontrola / stabilnost / Cuk konvertor