Fitohemijska karakterizacija i biohemijska ispitivanja plodova vrsta roda Sorbus L. 1753 (Rosaceae, Maloideae) kao izvora prirodnih nutraceutika
Phytochemical characterization and biochemical activity of fruits of genus Sorbus L. 1753 (Rosaceae, Maloideae) as natural source of nutraceutics
Author
Mrkonjić, Zorica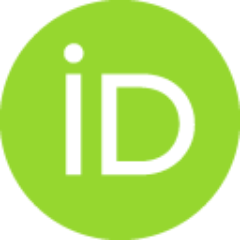 Mentor
Lesjak, Marija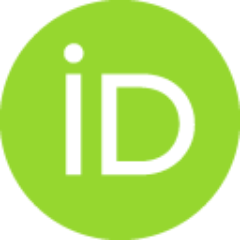 Committee members
Mimica-Dukić, Neda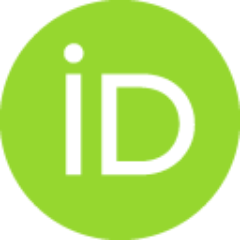 Igić, Ružica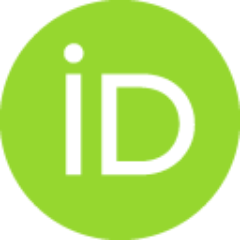 Beara, Ivana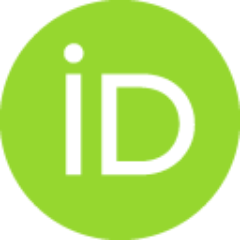 Četojević-Simin, Dragana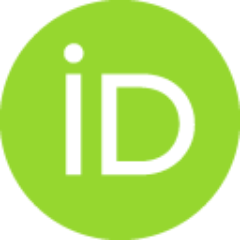 Lesjak, Marija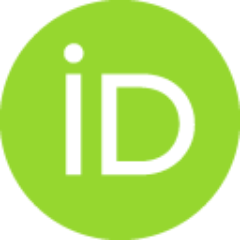 Abstract
Cilj ove doktorske disertacije predstavljao je ispitivanje fitohemijskog sastava i biološke aktivnosti vodenih i metanolnih ekstrakata svežih i suvih plodova, kao i pekmeza pripremljenog po tradicionalnoj recepturi od plodova četiri (od kojih se jedna javlja u dve forme) samonike vrsta roda Sorbus L.: S. aucuparia, S. domestica, S. torminalis f. torminalis, S. torminalis f. semitorminalis i S. intermedia Ispitivanje fitohemijskog sastava obuhvatalo je LC-MS/MS analizu 44 odabrana fenolna jedinjenja i hinske kiseline (organska kiselina). Takođe, spektrofotometrijski je određen sadržaj ukupnih fenolnih i flavonoidnih jedinjenja, kao i sadržaj askorbinske kiseline. Evaluacija biološke aktivnosti obuhvatala je in vitro ispitivanja antioksidantne aktivnosti, kao i ispitivanje uticaja ekstrakata odabranih vrsta roda Sorbus na aktivnost enzima acetilholinesteraze, antimikrobni, kao i antiproliferativni potencijal. Sumiranjem dobijenih rezultata može se zaklju
...
čiti da sveži i suvi plodovi ispitivanih vrsta Sorbus, kao i pekmezi predstavljaju umeren izvor fenolnih jedinjenja. Kao najzastupljenije fenolne kiseline izdvojile su se protokatehinska i ferulna, a među flavonoidima amentoflavon i kvercetin-3-O-glukozid. Pored toga, hinska kiselina je zabeležena u značajnoj količini u svim analiziranim ekstraktima. Ekstrakti ispitivanih vrsta pokazali su umeren antioksidantni potencijal koji se ogleda u njihovoj sposobnosti neutralizacije nekoliko radikalskih vrsta, redukcionom potencijalu i sposobnosti inhibicije lipidne peroksidacije. Ispitivanjem uticaja ekstrakata odabranih vrsta Sorbus naaktivnost enzima acetilholinesteraze dokazana je jedino umerena aktivnost ekstrakata vrste S. aucuparia. Takođe, ispitivani ekstrakti vrsta roda Sorbus ispoljili su umerenu antimikrobnu aktivnost u pogledu inhibicije rasta Gram pozitivne bakterije, Staphylococcus aureus, i Gram negativne bakterije, Escherichia coli. Vodeni i metanolni ekstrakti svežih i suvih plodova vrste S. aucuparia pokazali su umeren i inhibitorni potencijal prema rastu tumorskih (HeLa, MCF7, HT-29), ali i netumorskih ćelijskih linija (MRC-5). Rezultati dobijeni u ovoj doktorskoj distertaciji ukazuju na značajan biopotencijal plodova i pekmeza ispitivanih vrsta Sorbus i ukazuju na njihovu primenu u prehrambenoj industriji u vidu funkcionalne hrane.
The aim of presented PhD thesis was investigation of phytochemical composition and biological activity of water and methanol extracts of fresh and air-dried fruits, as well as jam, made according to traditional recipe, of fruits of four (one of them occurs in two forms) wild growing Sorbus L. species: S. aucuparia, S. domestica, S. torminalis f. torminalis, S. torminalis f. semitorminalis and S. intermedia. Examination of phytochemical composition included LC-MS/MS analysis of 44 selected phenolic compounds and quinic acid (organic acid). Also, total phenolic and flavonoid contents, as well as ascorbic acid content, were determined spectrophotometrically. Biological activity evaluation of extracts of Sorbus species included in vitro investigation of antioxidant, anti-acetylcholinesterase, antimicrobial and cytotoxic activity. According to obtained results, fresh and air-dried fruits, as well as jam present moderate source of phenolic compounds. Amongs
...
examined phenolic acids protocatechuic and ferulic acids were the most abundant, and amongs investigated flavonoids amentoflavone and quercetin-3-O-glucoside wete present in noticeable amount. Furthermore, high concentration of quinic acid was present in all examined extracts. Extracts of all examined species showed moderate antioxidant activity in terms of radical scavenging ability, reduction potential and inhibition of lipid peroxidation. Also, investigation of anti-acetylcholinesterase activity revealed moderate activity only of extracts of S. aucuparia. Furthermore, examinated extracts of Sorbus species showedmoderate antimicrobial activity against Gram–positive bacteria, Staphylococcus aureus, and Gram-negative bacteria, Escherichia coli. In addition, water and methanol extracts of fresh and air-dried fruits of S.aucuparia showed inhibitory activity toward tumor (HeLa, MCF7, HT-29), and also non-tumor (MRC-5) cell lines. Presented results indicate significant biopotential of examined fruits of Sorbus species and support their use in food industry as functional food.
Faculty:
Универзитет у Новом Саду, Природно-математички факултет
Date:
02-10-2017
Projects:
Keywords:
S. domestica / S. domestica / S. aucuparia / S. torminalis f. torminalis / S. torminalis f. semitorminalis / S. intermedia / svež plod / suv plod / pekmez / fenolni profil / askorbinska kiselina / antioksidantna aktivnost / antiacetilholinesterazna aktivnost / antimikrobna aktivnost / antiproliferativna aktivnost. / S. aucuparia / S. torminalis f. torminalis / S. torminalis f. semitorminalis / S. intermedia / fresh fruit / air-dried fruit / jam / phenolic profile / ascorbic acid / antioxidant activity / anti-acetylcholinesterase activity / antimicrobial activity / cytotoxic activity.