Određivanje preoperativnih ultrazvučnih parametara kao prediktora za istovremenu operaciju degenerativne stenoze aortnog zaliska i dilatirane ascendentne aorte
Identification of preoperative echocardiografic parameters as predictors of simultaneous operation of degenerative stenotic aortic valve and dilated ascendning aorta
Author
Borović, Saša D.
Mentor
Milojević, Predrag
Committee members
Pavlović, Siniša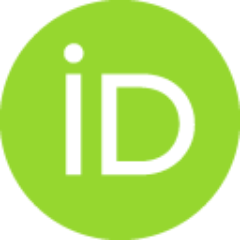 Puškaš, Nela
Borzanović, Milorad

Abstract
Promene u geometriji ventrikulo-aortnog spoja, kod pacijenata sa teškom, degenerativnom stenozom trolisnog aortnog zaliska, mogu da stvore mehanički stres zida aorte, usled izmenjenog prostornog obrasca protoka krvi. Ovaj hemoreološki efekat može da ima za posledicu stvaranje histoloških promena u zidu ascendentne aorte. Novonastale degenerativne promene mogu da oslabe zid aorte, i da učine aortu podložnu dilataciji. Hipotetično, ovaj proces remodelovanja ascendentne aorte može da se nastavi čak i nakon izolovane zamene aortnog zaliska, stvrajući rizik za razvoj udaljenih komplikacija, poput aneurizme ascendentne aorte, rupture ili disekcije. Cilj. Histopatološke promene u zidu ascendentne aorte kod pacijenata sa teškom stenozom trikuspidnog aortnog zaliska su gradirane i korelirane sa ehokardiografskim parametrima. Cilj ove studije je da poveže pragovne vrednosti ehokardiografskih parametara sa različitim strukturnim defektima zida ascendentne aorte, i da omogući alatku koja će olakša
...
ti donošenje odluke kada treba razmatrati simultanu zamenu aortnog zaliska i ascendentne aorte. Pacijenti sa dilatiranom ascendentnom aortom su upoređeni sa pacijentima sa nedilatiranom, sa namerom da se definiše indikacija za simultanu hirurgiju. Meterijal i metode. Na uzorcima uzetim od 37 pacijenata kojima je urađena hirurška zamena aortnog zaliska i kod pacijanata kontrolne grupe (30 operisanih pacijenata i 7 kontrola), izvršena je morfološka analiza. Biopsije uzete od 108 pacijenata kojima je učinjena hirurška zamena aortnog zaliska, su gradirane prema težini promena u zidu ascendentne aorte, korišćenjem Schlatmann i Becker sistema za gradaciju. Sledeći ehokardiografski parametri su izmereni preoperativno, i korelirani sa gradusom, starosnom dobi, polu i faktorima rizika: dijametar ventrikuloaortnog spoja (AA), dijametar sinusa Valsalvae (SV), dijametar sinotubularnog spoja (STJ) i najveći dijametar vizualizovane intraperikardne ascendentne aorte (AscA)...
The geometric changes in the ventriculoaortic junction, in patients with severe, calcific tricuspid aortic valve (TAV) stenosis, could induce aortic wall stress due to alliterated blood flow pattern. Consequently, this hemorrheologic effect could lead to histopathological changes in the ascending aorta wall. Degenerative wall changes could weaken aortic wall, and make it susceptible to dilation. Hypothetically, this remodeling process in ascending aorta could persist even after isolated aortic valve replacement (AVR), creating the risk for late development of aortic aneurysm, rupture and dissection. Aim. Histopathological changes of the ascending aorta in patients with TAV stenosis were graded and correlated to echocardiographic parameters. The aim of this study was to associate threshold values of echocardiographic parameters with various structural defects of the ascending aorta, providing a tool to improve surgical decision-making process in cases when simultaneous AVR and ascending
...
aorta replacement is considered. Patient with dilated ascending aortas were compared with nondilated, searching the indication for the simultaneous surgery. Methods. Samples from 37 patients subjected to (AVR) and from the control group were analyzed morphologically (30 study group and 7 autopsy controls). Biopsies from 108 TAV stenosis patients subjected to AVR were graded into three grades according to severity of aortic wall changes, by applying Schlatmann and Becker grading system. Following echocardiographic parameters were obtained preoperatively and correlated to grade, age, gender and risk factors: diameters of ventriculo-aortic junction (AA), sinus Valsalva (SV) and sinotubular junction (STJ), the largest diameter of the visualized ascending aorta (AscA) as well as indexes of sinus Valsalva (SVI), sinotubular junction (STJI), AscA/AA and STJ/AA...
Faculty:
University of Belgrade, School of Medicine
Date:
05-10-2017
Keywords:
stenoza / stenosis / dilated ascending aorta replacement / aortic valve replacement / remodeling / predictors / simultaneous surgery / zamena dilatirane ascendentne aorte / zamena aortnog zaliska / remodelovanje / prediktori / simultana operacija