Serološki odgovor prasadi vakcinisane protiv cirkovirusnihNR infekcija 15. i 21. dana starosti
Serological response in piglets vaccinated atTI 15 and 21 days old against circovirus infection
Author
Stevančević, Ognjen
Mentor
Potkonjak, Aleksandar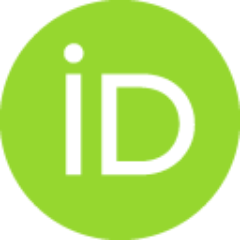 Committee members
Ivetić, Vojin
Savić, Božidar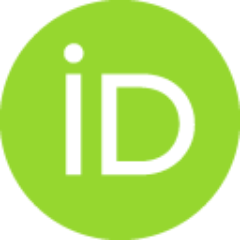 Abstract
Cilj ovog istraživanja bio je da se na osnovu praćenja titra antitela klase G kod prasadi i tovljenika utvrdi uticaj vakcinacije na visinu titra antitela specifičnih za PCV2, kao i da se utvrdi uticaj vakcinacije na proizvodne osobine svinja. Mere imunoprofilakse, koje se ipak smatraju nezamenljivim u kontroli ove bolesti kod nas do sada nisu bile deo kontrole, nasuprot velikom broju vakcinisanih krmača i prasadi u svetu. Iz tog razloga, kao i činjenica da u našoj zemlji nisu preduzimana ozbiljnija istraživanja, rezultati ispitivanja efikasnosti Ingelvac@ CircoFLEX vakcine proizvođača Boehringer Ingelheim, Ingelheim/Rhein, Germany, mogli bi predstavljati solidnu osnovu za eventualno uključivanje pomenute vakcine u tehnologiju preveniranja cirkovirusnih infekcija u našim zapatima svinja. Ogled je urađen na 900 prasadi podeljenih u 3 grupe po 300 prasadi. Prva grupa (A) vakcinisana je 15. dana života, druga (B) 21. dana , dok je treća grupa (C) bila kontrolna. Određivanje visine titra an
...
titela specifičnih za PCV2 utvrđeno je indirektnom ELISA metodom. Na sam dan vakcinacije sva prasad su pokazala prisustvo antitela specifičnih za PCV2. Najveći titar antitela konstatovan je 7 dana nakon vakcinacije u grupi B i iznosio je 9,63, u grupi A 8,59, a u grupi C 7.33. Najniže prosečne vrednosti tira antitela kod vakcinisanih grupa utvrđene su 35. dana a najviše 90.dana nakon vakcinacije. U kontrolnoj grupi od momenta početka ogleda prosečan titar opada kontinuirano do 60. dana, nakon čega titar antitela speifičnih za PCV2 ima tendenciju rasta. Vakcinisana prasad imala su signifikanto veći prosečni dnevni prirast (+54g/dan kod A grupe i + 60g/dan kod Bgrupe), niži mortalitet (- 1.67% kod A grupe i - 2.67% kod B grupe) i niži procenat škartova ( A grupa -5.67% i B grupa -6%). u odnosu na kontrolnu grupu. Daleko bolji rezultati dobijeni su kod prasadi iz grupe B, pa bi vakcinacija prasadi 21. dana života imala nesumnjivu prednost u odnosu na vakcinaciju 15. dana života, sa napomenom da je 15. dana života daleko veći uticaj maternalnih antitela na stvaranje i na razvoj sopstvenog imunološkog odgovora prasadi nakon vakcinacije. U našim ispitivanjima konstatovani su povoljni efekti u svim fazama ogleda, te stoga primenjena vakcina zaslužuje da bude deo svakog zdravstvenog programa koji se primenjuje u proizvodnji kvalitetnih i zdravih svinja.
The aim of this research was to determine the effect of vaccination on the amount of antibody titers specific for PCV2, and to determine the effect of vaccination on characteristics of pig production, based on the observed class G antibody titers in piglets and fattener pigs. Immunoprophylaxis measures, that are still considered indispensable in this disease prevention have not been part of the control in our country, as opposed to a large number of vaccinated sows and piglets in the world. For this reason and the fact that significant researches are not undertaken in our country, the results of Ingelvac@ CircoFLEX vaccine efficiency testing of manufacturer Boehringer Ingelheim, Ingelheim/Rhein, Germany, could constitute a solid basis for the eventual inclusion of this vaccine in prevent tecnology of circovirus infections in our swine herds. The experiment was conducted on 900 piglets divided into 3 groups of 300 piglets. The first group (A) was vaccinated at 15 days old, the second (B
...
) at 21 days old while the third group (C) was the control group. Determining the antibody titers specific for PCV2 was performed by an indirect ELISA method. On the day of vaccination, all pigs showed the presence of antibodies specific for PCV2. The highest antibody titer was found 7 days after vaccination in group B and was 9.63; in group A it was 8.59, while in group C the value was 7.33. The lowest values of antibody titers in vaccinated groups were found on 35th day and the highest on 90th day after vaccination. In the control group, from the moment the trial started, the average titer decreased continuously until the 60th day, after which the antibody titer specific for PCV2 tended to rise. Vaccinated piglets had significantly greater average daily weight gain (+54 g/day in group A; +60 g/day in group B), lower mortality (-1.67% in group A; -2.67% in group B) and a lower percentage of rejects (-5.67% group A; -6% group B) compared to the control group. Group B piglets attained the best results, so the vaccination of piglets at 21 days old would have an advantage compared to vaccination at 15 days old, although we note that at 15 days old, there is a far greater influence of maternal antibodies on the creation and development of immune responses in the piglets after vaccination. In our examinations the favorable effects at all stages of the experiment are ascertained, therefore applied vaccine deserves to be part of any health program which is applied in the production of high-quality and healthy pigs.
Faculty:
Универзитет у Новом Саду, Пољопривредни факултет
Date:
28-07-2014
Keywords:
PCV2 / Animal diseases and hygiene of animalSD production / imunitet / antitela / prasad / vakcina