Phylogenetic analysis and molecular characterization of human immunodeficiency virus in Serbia
Filogenetska analiza i molekularna karakterizacija virusa humane imunodeficijencije u Srbiji
Author
Šiljić, Marina M.
Mentor
Stanojević, Maja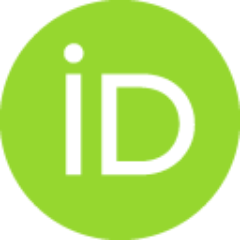 Committee members
Jevtović, Đorđe
Jovanović, Tanja
Knežević, Aleksandra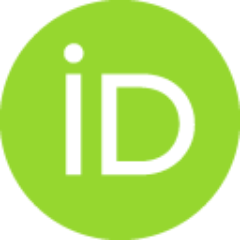 Glišić, Sanja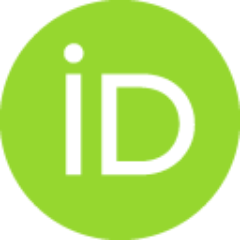 Abstract
Human immunodeficiency virus (HIV) is a retrovirus, the causative agent of Acquired immunodeficiency syndrome (AIDS). Since the beginning of the epidemic over 35 years ago, more than 78 million people have been infected so far and over 30 million have died. The high genetic variability and rapid evolution of HIV have been critical to its persistence and spread throughout the world. HIV-1 and HIV-2 comprise two distinct types of HIV. HIV-1 has diversified extensively into numerous genetic forms, including four groups (M, N, O, P), of which group M is causing the pandemic of HIV infection and AIDS. Group M viruses are further classified in multiple phylogenetically distinct subtypes (A-D, F, G, H, J and K), sub-subtypes (A1, A2, F1 and F2) and numerous recombinant forms. The global distribution of HIV-1 is complex and dynamic with regional epidemics representing only a subset of the global diversity. Molecular phylogenetic analysis, a method of reconstructing evolutionary relationships b
...
etween nucleotide sequences, is one of the strategies for studying viral diversity and transmission dynamics. It is estimated that around half of HIV infected people are undiagnosed, making identification of transmission networks important for targeted public health intervention programs...
Virus humane imunodeficijencije (HIV) je retrovirus koji uzrokuje sindrom stečene imunodeficijencije. Od početka epidemije pre 35 godina, ovim virusom je inficirano više od 78 miliona ljudi a preko 30 miliona je umrlo. Visoka genetička varijabilnost i brza evolucija HIV-a su ključni uzroci opstanka i globalnog širenjaepidemije. HIV je filogenetski klasifikovan u dva tipa: HIV-1 i HIV-2. Visoki diverzitet HIV-1 ogleda u postojanju četiri grupe (M, N, O, P) od kojih su virusi grupe M uzročnici globalne HIV-1 pandemije. Grupa M virusa je podeljena u više filogenetski različitih podtipova (A-D, F-H, J i K), pod-podtipove (A1, A2, F1 i F2) i cirkulišuće rekombinantne forme. Distribucija podtipova u svetu je složena i dinamična sa regionalnim HIV-1 epidemijama unutar globalnog diverziteta. Molekularna filogenetska analiza, metod za rekonstrukciju evolutivnih odnosa između nukleotidnih sekvenci, je tehnika za proučavanje varijabilnosti virusa i dinamike transmisije unutar regionalnih populaci
...
ja. Procenjuje se da kod blizu polovine inficiranih osoba HIV infekcija nije dijagnostikovana, zbog čega je identifikacija puteva transmisije izuzetno značajna u cilju javno zdravstvenog nadzora. U ovom istraživanju primenjene su savremene filogenetske metode u analizi HIV-1 sekvenci izolata iz Srbije u cilju karakterizacije molekularne epidemiologije i dinamike transmisije, što je ključno za bolje razumevanje karakteristika aktuelne HIV-1 epidemije u Srbiji...
Faculty:
Универзитет у Београду, Медицински факултет
Date:
28-09-2017
Projects:
Keywords:
HIV / HIV / HIV-1 epidemija u Srbiji / podtipovi / genetički diverzitet / filogenetska analiza / transmisioni klasteri / molekularni markeri / bioinformatička analiza / HIV-1 Serbian epidemic / subtypes / genetic diversity / phylogenetic analyses / transmission clusters / molecular footprints / bioinformatic analyses