Molekularna karakterizacija i antimikrobna osetljivost Salmonella enterica podvrste enterica izolovanih od živine sa područja Crne Gore
Molecular characterization and antimicrobialsusceptibility of Salmonella enterica subspecies enterica isolated from poultry from Montenegro
Author
Мијатовић, Ирина
Mentor
Potkonjak, Aleksandar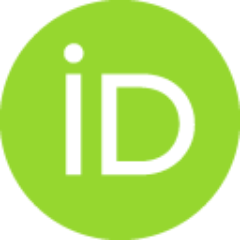 Committee members
Stojanović, Dragica
Valhner, Maja
Mišić, Dušan

Abstract
Salmonele su najčešći prouzrokovači.crevnih infekcija kod ljudi i životinja Široko su rasprostranjene u prirodi a mogu kolonizovati različite domaćine Poebno su značajne one životinje čije se meso koristi za ishranu ljudi, a koje su i glavni izvor infekcije ljudi. Inficirane životinje ne ispoljavaju simptome i terapija se sprovodi nalazom salmonela prilikom rutinske kontrole zdravstvenog stanja. Posebno, kod ljudi i životinja salmoneloze su značajne i zbog kliconoštva koje može trajati veoma dugo zavisno od starosti inficiranog organizma. Čest su uzrok alimentarnih toksiinfekcija kod ljudi. Duž čitavog lanca ishrane moguća je i sekundarna kontaminacija salmonelama. Pored rutinskih mikrobioloških analiza u otkrivanju izvora i puteva širenja infekcije koriste se i molekularne metode koje daju precizne podatke o klonalnom poreklu bakterija izolovanih iz obolelih ljudi, namirnica i životinja. Međunarodnom trgovinom hrane isti tipovi bakterija mogu se pojaviti na geografski udaljenim lokaci
...
jama. Molekularna karakterizacija Salmonella je značajna zbog određivanja raznolikosti sojeva. Potrebno je da se izolati tipiziraju ne samo do nivoa vrste i serotipa nego i preciznije. Tipizacija je bitna za utvrđivanje epidemiološke povezanosti izolata, a genotipizacija podrazumeva direktnu analizu DNK. Geni rezistencije koji se od saprofita mogu preneti na patogene vrste imaju važnu ulogu u pojavljivanju rezistentnih i multirezistentnih sojeva. Međusobni odnos gena rezistencije i upotrebe antimikrobnih sredstava određuje jednačinu rezistencije na antimikrobna sredstva. Rezistencija predstavlja problem iako je salmoneloza samolimitirajuća infekcija zbog čega se terapija antibioticima primenjuje samo kod dece, starijih ljudi i u slučajevima sistemskih infekcija. Navedena problematika je aktuelna i u Crnoj Gori jer ne postoji stalan monitoring primene antimikrobnih sredstava kod domaćih životinja. Iz navedenih razloga cilj ove doktorske disertacije bilo je utvrđivanje prisustva Salmonella vrsta na farmama živine sa tri lokaliteta u Crnoj Gori, izolacija i identifikacija primenom standardnih mikrobioloških metoda, serotipizacija pomoću aglutinacije na predmetnom staklu (slide agglutination) uz primenu anti-O i anti-H seruma .(Staten Serum Institute, Danska). Primenom standardnih mikrobioloških metoda utvrđeno je prisustvo serovarijeteta Salmonella Enteritidis i Salmonella Tiphymurium. Serovarijeteti Salmonella .Gallinarum biotip Gallinarum i Salmonella Gallinarum biotip Pullorum nisu bile serološki tipizirane. Identifikacija navedenih serovarijeteta je potvrđena metodom multipleks PCR detekcijom amplifikovanih DNK fragmenata u agaroznom gelu.. Nakon digestije 50 izolata Salmonella enterica podvrste enterica odabranih prema lokalitetima i zastupljenosti pomoću SpeI restrikcionog enzma i njihovom analizom primenom PFGE utvrđeno je 5 različitih SpeI pulsotipova. Kod 10% ispitivanih sojeva ustanovljena je rezistencija na tetraciklin i streptomicin. Svi ispitivani serovarijeteti salmonela bili su osetljivi na amoksicilin sa klavulanskom kiselinom, enrofloksacin, ciprofloksacin, sulfametoksazol-trimetoprim, cefuroksim, ceftriakson i norfloksacin. Vrednosti MIK (minimalnih inhibitornih koncentracija) određenih antibiotika za odabrane sojeve serovarijeteta Salmonella Enteritidis primenom aparata VITEK 2 iznosile su za: piperacilin ≤ 4 – 64 μg/ml (S – R) , cefuroksim 4 – 32 μg/ml (S - R), cefuroksim aksetil 4 –32 μg/ml (S– R), cefiksim ≤ 0,25 – 2 μg/ml (S - I), ceftriakson ≤ 1 – 2 μg/ml (S - I) i minociklin ≤ 1 – 4 μg/ml (S), tetraciklin ≤ 1 μg/ml (S), tigeciklin ≤ 0,5 – 1 μg/ml (S), hloramfenikol ≤ 2 – 8 μg/ml (S), kolistin ≤ 0,5–1 μg/ml (S) i sulfametoksazol/trimetoprim ≤ 0,5 μg/ml (S).
Salmonella is the most common cause of alimentary toxic infections among humans. They have been adapted to a number of warm-blooded animals. The infected animals do not exhibit symptoms and the treatment performs by finding of salmonella in routine health check. The secondary contamination by salmonella ois possible in during entire food chain. Apart from the routine microbiological analysis in detection of sources and pathways of spreading the infection, there are also used the molecular methods that provide accurate information about the clonal origin of bacteria isolated from diseased humans, food and animals. During international trade of food, the same types of bacteria can occur in geographically remote locations. Molecular characterization of Salmonella is important in determination of diversity of strains. It is necessary isolates to be typified not only to the level of species and serotypes but also more precisely. Typification is essential to determine the epidemiological con
...
nection of isolates. Genotyping includes a direct analysis of DNA. The resistance genes that can be transferred from saprophytes to pathogenic microorganisms play an important role in the emergence of resistant and multiresistant strains. The above mentoned is also a current issue in our country because there is a constant monitoring of using of antimicrobials drugs to farm animals. For these reasons, the aim of this dissertation is to examine the serovars of Salmonella in Montenegro, their molecular characterization using biomolecular methods based on isolation of DNA and subsequent amplification of serovar-specific genes.(multiplex PCR method and PFGE), and testing sensitivity, or resistance to antimicrobial drugs used in clinic vet practice.
Faculty:
Универзитет у Новом Саду, Пољопривредни факултет
Date:
15-09-2016
Keywords:
Salmonella vrste / Salmonella / poultry / antibiotics / resistence / molecular caracterisation / PFGE / PCR / živina / antibiotici / rezistencija / molekularna karakarakterizacija / PFGE / PCR