Uticaj tehnika obrade, đubrenja i aplikacije pesticida na osobine zemljišta
Influence of different tillage systems,fertilization and application of pesticides on soilproperties
Author
Kurunci, Zoltan
Mentor
Turan, Jan
Committee members
Vasin, Jovica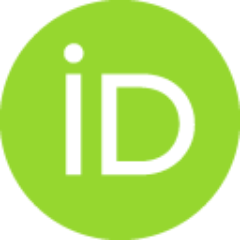 Sedlar, Aleksandar
Jug, Danijel
Simikić, Mirko

Abstract
U regionu severnog Banata se uglavnom primenjuje konvencionalni način obrade zemljišta, zasnovan na obradi plugom, kao primarna obrada koji je spor, skup i zahteva veliki utrošak rada i goriva. Takva obrada je sa ekološkog stanovišta nepovoljna i neodrživa. U poslednjih trideset godina, naučna saznanja o obradi zemljišta u svetu se menjaju u pravcu pojednostavljenja obrade i smanjenja prohoda. Savremeni sistemi obrade su u Srbiji nedovoljno istraženi, a cilj ovoga rada je da se optimizuje obrada zemljišta za date uslove. Za potrebe istraživanja je postavljen ogled u trajanju od tri godine (2011/2012, 2012/2013 i 2013/2014), pri čemu je uzgajan kukuruz, pšenica i kukuruz, tim redosledom. Svaka kultura je uzgajana u tri sistema obrade: konvencionalna obrada bazirana na plugu, direktna setva i konzervacijska obrada bazirana na razrivaču, pri čemu je Ďubrenje bilo uniformno. U radu je analiziran uticaj različitih načina obrade na specifični otpor zemljišta, fizičke i hemijske osobine zemlj
...
išta i živi svet u zemljištu (brojnost glista). Uspešnost poljoprivredne proizvodnje se ogleda kroz ostvareni prinos i utrošena sredstva, zbog čega je utvrĎen najprinosniji i ekološki najprihvatljiviji način obrade zemljišta. Pored navedenog, analiziran je uticaj različitih rasprskivača pri tretiranju useva pesticidima na prisustvo ostataka pecticida u zemljištu
Conventional tillage is the most frequently applied tillage method in the area of northern Banat. It is based on ploughing as the primary tillage operation, which is slow, costly, and requires large expenditure of labour and fuel. Such treatment can be ecologically unfavourable, and it is not sustainable. In the last thirty years, global knowledge about soil tillage has been changing towards simplification and reduced soil tillage. Contemporary tillage systems in Serbia are not studied thoroughly enough, but the goal of this work was to optimize soil tillage for the given conditions. The trial was set up during the period of three years (2011/2012, 2012/2013, and 2013/2014), in which corn, wheat, and corn were cultivated, respectively. Each crop was grown using three tillage systems - conventional tillage based on ploughing, direct seeding, and conservation tillage based on tine cultivator, whereas fertilization was uniform in all the systems. This dissertation analyzes the impact of d
...
ifferent tillage on soil resistance, physical and chemical properties of soil, as well as biota in the soil (number of earthworms). Success of agricultural production is reflected in yield and expenses, therefore this dissertation determins the highest yielding and most environmentally friendly system of tillage. In addition, it analyzes the impact of using different kinds of nozzles in treating crops on the pesticide residues in the soil.
Faculty:
Универзитет у Новом Саду, Пољопривредни факултет
Date:
30-09-2016
Keywords:
zemljište / fertilization / obrada / Ďubrenje / zaštita / prinos / kukuruz / pšenica / pesticide application / soil / tillage / wheat / yield