Vodno fizička svojstva karbonatnog černozema u uslovima navodnjavanja povrća
Water physical properties of calcic chernozem invegetable production under irrigation
Author
Mačkić, Ksenija
Mentor
Pejić, Borivoj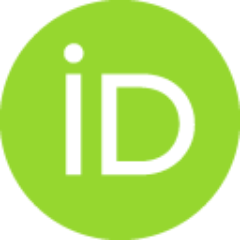 Nesic, Ljiljana
Committee members
Belić, Milivoj
Gvozdenović, Đuro
Vasin, Jovica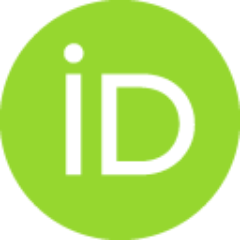 Abstract
Zemljište i voda predstavljaju važne prirodne resurse koji su čovekovim korišćenjem bitno izmenjeni. Zemljište predstavlja neobnovljiv resurs čijom antropogenizacijom često dolazi do degradacije. Nestručnom ili nesavesnom primenom navodnjavanja uglavnom dolazi do pojave neželjenih posledica na zemljištu. U Vojvodini postoje i zemljišni i klimatski uslovi koji mogu prouzrokovati zaslanjivanje zemljišta u sistemima za navodnjavanje, naročito kada je voda za navodnjavanje mineralizovana. Pravilno (racionalno) navodnjavanje podrazumeva dobro poznavanje zemljišnih i klimatskih uslova područja i bioloških karakteristika gajenih biljaka. Kada se govori o promenama na zemljištu koje navodnjavanje može da izazove, treba odvojiti direktan uticaj vode i navodnjavanja od dejstva agrotehnike i ostalih pratećih činilaca i uslova. Cilj istraživanja bio je da se utvrdi da li je dugogodišnje navodnjavanje, u uslovima intenzivne proizvodnje povrća, uticalo na promenu morfoloških, vodno fizičkih i hemijs
...
kih svojstava karbonatnog černozema. Ukoliko se primenjuje racionalno navodnjavanje, uz uvažavanje hidropedoloških osobinama zemljišta i bioloških osobenosti gajenih biljaka, pretpostavka je da na ispitivanom zemljištu tipa černozem neće doći do degradacije in situ. Istraživanja su obavljena na Oglednom polju Instituta za ratarstvo i povrtarstvo, Novi Sad, u Odeljenju za povrtarstvo na Rimskim šančevima. Za potrebe analiza, otvoreno je osam pedoloških profila do dva metra dubine, četiri na zemljištu koje se u kontinuitetu navodnjava orošavanjem od 1946. godine i četiri na zemljištu koje nikada nije navodnjavano. Za navodnjavanje je korišćena voda iz kopanih bunara. Za potrebe laboratorijskih istraživanja, uzeti su uzorci u poremećenom i prirodnom, neporemećenom stanju iz sredine utvrđenih genetičkih horizonata, kao i uzorci vode za navodnjavanje. Analizirani su fizička, vodno fizička i hemijska svojstva zemljišta, kao i hemijska svojstva vode za navodnjavanje, standardnim metodama koje su primenjuju za ovu vrstu istraživanja, kao i savremenim svetski priznatim metodama. Podaci su obrađeni metodom analize varijanse, a testiranje razlika između aritmetičkih sredina obavljeno je pomoću Dankanovog testa za nivo značajnosti 5%. U cilju realnog sagledavanja uticaja navodnjavanja na vodno fizička i hemijska svojstva ispitivanog zemljišta, korišćena je i numerička multivarijantna (claster) metoda za simultanu analizu većeg broja podataka.vrednosti su ispod graničnih vrednosti koje ukazuju da je u zemljištu došlo do procesa zaslanjivanja. Na osnovu rezultata istraživanja uočava se blagi trend pogoršanja hemijskih svojstava zemljišta pod uticajem navodnjavanja, te se stoga predlaže periodična kontrola kvaliteta, ne samo vode za navodnjavanje, nego i zemljišta. Dobijeni rezultati i zaključci predstavljaju osnovu za preduzimanje potrebnih mera u cilju očuvanja kvaliteta zemljišta. Dobijeni rezultati istraživanja su pokazali da je došlo do pogoršanja vodno fizičkih svojstva černozema, koje nije posledica navodnjavanja već drugih antropogenih i prirodnih faktora. Utvrđeno je i blago pogoršanje hemijskih svojstava zemljišta kao posledica navodnjavanja zaslanjenom vodom. Ustanovljeno je povećanje pH vrednosti zemljišta, veći sadržaj kalcijum karbonata, usled navodnjavanja tvrdom vodom, i manji sadržaj humusa usled povećane mikrobiološke aktivnosti i brže mineralizacije organske materije u uslovima povoljne vlažnosti zemljišta. Pod uticajem navodnjavanja, došlo je do povećanja količine soli u zemljištu usled korišćenja zaslanjene vode za navodnjavanje. Iako je došlo do blagog povećanja saliniteta, izmerene vrednosti ukupne količine soli i ECe
Land and water are important natural resources, which are substantially altered by its use. Land is a nonrenewable resource, whose anthropogenization often leads to degradation. Improper or unconscious use of irrigation usually leads to detrimental effects on soil. In Vojvodina there are soil and climate prerequisites that can cause soil salinization in irrigation systems, especially irrigation water is saline. Correct (rational) irrigation means good understanding of soil and climatic conditions of the area and the biological characteristics of cultivated plants. Direct impact of water and irrigation on soil should be distinguished from the effects of agricultural technology and other factors and conditions. The aim of this study was to determine whether long-term irrigation, in intensive vegetable production, caused the change of morphological, hydro physical and chemical properties of carbonate chernozem. If rational irrigation is applied, in respect to hydropedological soil propert
...
ies and biological characteristics of cultivated plants, the assumption is that the investigated chernozem soil will not show signs of degradation. Investigations were carried out at the Experimental Field of the Institute of Field and Vegetable Crops, Novi Sad, in the Department of Vegetable Crops. For the purpose of analysis eight soil profiles were dug up to two meters deep, four on land that is irrigated by sprinkling continuously since 1946 and four on land that has never been irrigated. Water for irrigation was from the wells. For the purposes of laboratory tests, disturbed and undisturbed soil samples were taken from the mid-determined genetic horizons, as well as irrigation water samples. Physical, water physical and chemical soil properties and chemical properties of irrigation water were analyzed by standard methods that are used for this type of research, as well as the modern world-recognized methods. Data were analyzed using analysis of variance and Duncan's LSD test for significance level of 5%. In order to objectively determine the impact of irrigation on water physical and chemical properties of soil, multivariate numerical (claster) method for the simultaneous analysis of large number of data was also used. The results showed that there was deterioration in water physical properties of chernozem, which, however is not the result of irrigation, but other anthropogenic and natural factors. It was also found slight deterioration of chemical properties of the soil as a result of the irrigation with saline water. It was found an increase in soil pH, higher content of calcium carbonate due irrigation and lower humus content due to increased microbial activity and faster mineralization of organic matter in favorable conditions of soil moisture. The increase of salt amount was also found. Although there was a slight increase in salinity, total amount of salt and ECe values are below the threshold for indicating the soil as saline. The results indicate a mild trend of deterioration of chemical properties of soil under irrigation. Therefore, periodic quality control is suggested, not only for irrigation water, but also for the soil. The results and conclusions are the basis for taking the necessary measures in order to preserve the soil quality.
Faculty:
Универзитет у Новом Саду, Пољопривредни факултет
Date:
12-05-2016
Keywords:
Navodnjavanje / Irrigation / soil / water physical properties / zemljište / vodno fizička svojstva