Organizaciono-ekonomska obeležja zasnivanja i proizvodnje jagode (Fragaria x ananassa Duch.)
Author
Galić, Dragan
Mentor
Milić, Dušan
Committee members
Gološin, Branislava
Currie, Elliott
Rodić, Vesna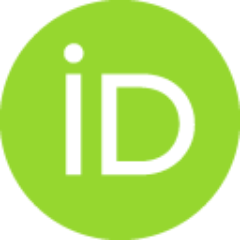 Sredojević, Zorica

Abstract
Baštenska jagoda (Fragaria x ananassa Duch.), poznata po svom delikatnom mirisu, ukusu i bogastvu u vitaminima i mineralima, gaji se u svim regionima sveta. Jagode, kao voće sa visokom proizvodnom i upotrebnom vrednošću, zahtevaju visoka ulaganja rada i metrijala po jedinici površine. Imajući ovo u vidu, jagoda zahteva posebnu pažnju u svim etapama proizvodnje (gajenja) tj. od zasnivanja jagodnjaka do berbe i prodaje. Cilj ovog istraživanja je, utvrđivanje investicione vrednosti zasnivanja i ostvarenih ekonomskih efekata koji se postižu u proizvodnji jagode karatkog i neutralnog dana u uslovima jugo-zapadnog Ontarija u Kanadi. Najveća proizvodnja u svetu se ostvaruje u severnoj hemisferi (90,5%). Vodeće zemlje po proizvodnji jagode su: SAD, Španija, Japan i Republika Koreja. Ove četiri zemlje čine 47,2% od ukupne svetske proizvodnje. Najveće povećanje kapaciteta jagode postignuto je u južnoj hemisferi. Za prikupljanje podataka o tehnologiji gajenja i investicionoj vrednosti ulaganja u
...
proizvodnji jagode, korišćena je metoda anketiranja. U anketi je učestvovalo 19. proizvođača jagoda kratkog i 9. neutralnog dana u toku 2011. i 2012. godine. Upitnikom su prikupljeni podaci o tehnologije gajenja jagode po radnim operacijama, upotrebi materijala, mašina i radne snageTakođe, evidentirane su i strane usluge, ostvareni prosečni prinosi, prodajni kanali i procenat učešća u ukupnoj prodaji i postignuta prosečna cena. Na osnovu prikupljenih podataka izračunati su troškovi zasnivanja jagodnjaka, redovne nege i brbe u prvoj i drugoj godini i ostvareni profit za obe grupe jagode. Jagode kratkog dana se isključivo gaje u redovima na otvorenom, a jagode neutralnog dana na bankovima obloženim belom polietilenskom folijom i instaliranim kap-po-kap sistemom za navodnjavanje. Najveći procenat (70%) jagode kratkog dana se prodaje direktno kupcima na gazdinstvu ili lokalnim pijacama, a 55% jagode neutralnog dana se prodaje kanalima veleprodaje. U proseku, proizvođači jagode kratkog dana su postigli profit $CAD 22.300/ha (29,10% od ukupnog prihoda), a proizvođači jagode neutralnog dana $CAD 37.962/ha (29,50% od ukupnog prihoda). Znači, proizvodnja obe grupe jagoda je veoma profitabilna, i postoji realna osnova za dalje povećanje profita.
The cultivated strawberries (Fragaria x ananassa Duch.), known for its delicate fragrance, flavour, and rich vitamin and mineral content, can be grown in most arable regions of the globe. Strawberry production, like many high-value crops, is resource and labour-intensive. Therefore, attention to detail is required at all stages of strawberry production, from establishment to harvest and marketing. The objective of this study was to determn the cost of strawberry establishment and achived economic effects of short-day and day-neutral strawberry production in south-western Ontario, Canada. The most of the production is located in the northern hemisphere (90.5%). The leading strawberry producing nations are USA, Spain, Japan and Republic of Korea. These four countries counted for 47.2% of all world's strawberry production. The largest increase in strawberry production capacity was recorded in the southern hemisphere. For data collection on procedure for growing a crop of strawberries and
...
investment in strawberry production a survey technique was used. In survey participated 19 short-day and 9 day-neutral strawberry growers and was conducted in 2011 and 2012. The survey recorded strawberry production procedures, materials, equipment and labour use. Also, growers reported external Mr Dragan M. Galić - Doktorska disertacija vii services used, achieved yields, marketing channels of sale, percent of each channel and achieved average sale prices. Based on collected information the cost of establishment, regular care, harvest in first and second year and total income were calculated for both groups of strawberries. Short-day strawberries are grown on matted-rows, while day-neutral on raised beds on white plastic with trickle irrigation installed. Most (70%) of the short-day crop was sold via direct sale ("U-pick", ready-picked and farmers' market), while 55% of day-neutral strawberries were sold in wholesale. On average, growers of short-day strawberries generated a profit of 22,300 $CAD/ha (29.10% of total income), and growers of day-neutral strawberries 37,962 $CAD/ha (29.50% of total income). Based on this study, both groups of strawberries in Ontario are highly profitable and with great potential for frofit increase.
Faculty:
Универзитет у Новом Саду, Пољопривредни факултет
Date:
16-04-2015
Keywords:
Proizvodnja jagode / strawberry production / jagode kratkog dana / jagode neutralnog dana / troškovi proizvodnje / profitabilnost / cost of production / short-day strawberry / day-neutral strawberry / profitability