Uticaj odnosa s medijima na pojedine organizacione i poslovne performanse u preduzećima u Srbiji
The impact of media relations on certain organizational and business performances in companies in Serbia
Author
Terek, Edit
Mentor
Nikolić, Milan
Committee members
Đorđević, Dejan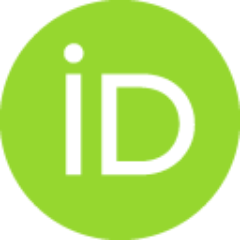 Grubić-Nešić, Leposava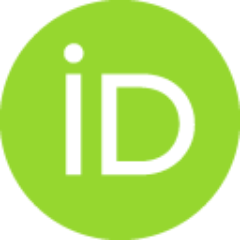 Savić, Mirko
Ćoćkalo, Dragan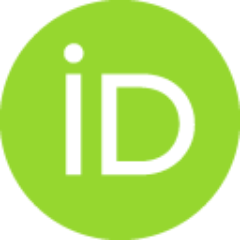 Nikolić, Milan

Abstract
Disertacija se bavi uticajem odnosa s medijima (MR) na pojedine organizacione i poslovne performanse, u preduzećima u Srbiji. Konkretno, diesrtacija obuhvata uticaj odnosa s medijima (MR) na zadovoljstvo komunikacijom (CS), korporativni kredibilitet (CC), finansijske performanse (FP), distancu moći (PD), orjentaciju ka budućnosti (FO) i suštinsko transformaciono liderstvo (CTL). Podaci su dobijeni anketiranjem N = 394 srednja menadžera iz 123 preduzeća u Srbiji. Od metoda statističke obrade podataka korišćeni su: deskriptivna statistika, korelaciona analiza, regresiona analiza, t-test i hijerarhijska regresiona analiza. Osnovni zaključci istraživanja su: 1. Korelacije između uticaja odnosa s medijima i organizacionih i poslovnih performansi su statistički značajne, snažne i pozitivne, u najvećem broju slučajeva. Najveći uticaj na organzacione i poslovne performanse imaju savremeni mediji. 2. Odnosi s medijima imaju mali uticaj na korporativni kredibilitet, a taj uticaj se ostvaruje, pr
...
e svega, preko savremenih medija. 3. Među finansijskim performansama, odnosi s medijima naročito pozitivno utiču na tržišni udeo i rast prodaje. 4. Za povećanje organizacionih performansi, preduzeća bi posebno trebala da posvete pažnju savremenim medijima, kao i prisutnosti direktora u medijima. 5. Za povećanje finansijskih performansi, preduzeća bi posebno trebala da posvete pažnju, kako savremenim, tako i tradicionalnim medijima, pri čemu prisutnost preduzeća u medijima ima prednost nad prisustvom direktora u medijima. 6. Unapređenjem odnosa s medijima, preduzeće stvara dobru osnovu za podizanje nivoa organizacionih i poslovnih performansi.
The dissertation deals with the impact of media relations (MR) on certain organizational and business performances in Serbian companies. Specifically, the dissertation deals with the impact of media relations (MR) on communication satisfaction (CS), corporate credibility (CC), financial performance (FP), power distance (PD), future orientation (FO) and core transformational leader behaviour (CTL). The data were obtained using questionnaires completed by N = 394 middle managers from 123 companies in Serbia. The statistical methodologies that were used in the data analysis are: descriptive statistics, correlation analysis, regression analysis, t-test and hierarchical regression analysis. The main conclusions of the study are as follows. 1. The correlations between the media relations items and organizational and business performance are statistically significant, strong and positive, in most cases. Modern media have the greatest impact on organizational and business performance. 2. Media
...
relations have little impact on corporate credibility, and that influence is achieved primarily through modern media. 3. In terms of financial performance, media relations have a particularly positive influence on market share and sales growth. 4. To increase organizational performances, companies should pay close attention to modern media, as well as to the presence of the CEO in the media. 5. To increase business (financial) performance, companies should pay considerable attention to both modern and traditional media, while the company's media presence has an advantage over that of the CEO.
Faculty:
Универзитет у Новом Саду, Технички факултет Михајло Пупин, Зрењанин
Date:
10-02-2017
Keywords:
Odnosi s medijima / Media Relations / zadovoljstvo komunikacijom / korporativni kredibilitet / finansijske performanse / Srbija. / Communication Satisfaction / Corporate Credibility / Financial Performance / Serbia.