Hemijska karakterizacija i biološka svojstva polisaharidnih ekstrakata gljiva Fomes fomentarius, Auricularia auricula-judae i Sparassis crispa
Chemical characterization and biological properties of polysaccharide extracts of fungi Fomes fomentarius, Auricularia auricula-judae and Sparassis crispa.
Author
Vunduk, Jovana Đ.
Mentor
Nikšić, Miomir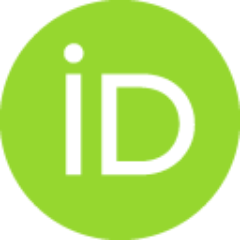 Committee members
Klaus, Anita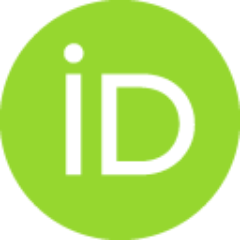 Jakovljević, Dragica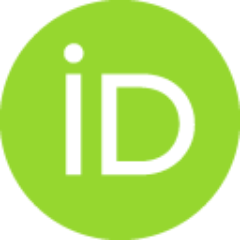 Kozarski, Maja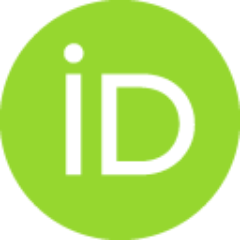 Dimitrijević-Branković, Suzana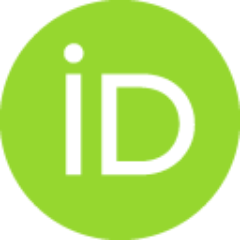 Abstract
Savremeno tržište i potrošači sve više prepoznaju sektor funkcionalne hrane. Hrana je više nego ikad energija, medicina, filozofija, trend ali i nauka. Tako više nije dovoljno tvrditi da je neka namirnica blagotvorna po zdravlje čoveka. Potrebno je identifikovati aktivne komponente, utvrditi koje biološke osobine ispoljavaju, a potom i na koji način ih je moguće izolovati, te postupak učiniti komercijalnim. Medicinske gljive predstavljaju upravo takvu namirnicu, jer sadrže brojna aktivna jedinjenja poput polisaharida, fenolnih jedinjenja, proteina, triterpena. Polisaharidi gljiva najkompleksniji su molekuli u prirodi i kao takvi modulatori imunog odgovora. Biološki odgovori polisaharida su raznovrsni što je posledica različite građe, molekulske mase, konformacije i rastvorljivosti ovih molekula. Iako mehanizmi delovanja nisu potpuno razjašnjeni uočeno je da biološki efekat polisaharida gljiva može biti umanjen zbog relativno male rastvorljivosti u vodi. Takođe, postupak ekstrakcije mož
...
e se negativno odraziti na biološka svojstva ekstrakta. Cilj ove teze bilо je dobijanje polisaharidnih ekstrakata odabranih gljiva te njihova strukturna modifikacija primenom specifičnih enzima koji vrše hidrolizu α-D-glikozidnih veza. Zatim, hemijska karakterizacija ekstrakata, a potom ispitivanje bioloških osobina (antimikrobnih, antioksidativnih, citotoksičnosti i sposobnosti inhibicije angiotenzin I-konvertujućeg enzima (ACE)). Konačno, ekstrakti su upoređeni na osnovu rezultata primenjenih metoda, te su njihove hemijske osobine dovedene u vezu sa biološkim svojstvima. To je trebalo da omogući selekciju optimalnih uslova za dobijanje biološki aktivnih polisaharida gljiva, i tako obezbedi standardizacija postupka za njihovo najbolje iskorišćenje. Ekstrakcija polisaharida odabranih gljiva, Fomes fomentarius, Auricularia auricula-judae i Sparassis crispa, izvršena je postupcima vrele vodene i alkalne ekstrakcije, a sirovi vodeni ekstrakt je i naknadno prečišćen dijalizom. Sirovi polisaharidni ekstrakti modifikovani su sukcesivnim dodavanjem izoamilaze, β-amilaze, α-amilaze i pronaze. Hemijska karakterizacija ekstrakata sprovedena je primenom Megazyme glukanskog kita, spektrofotometrijskim određivanjem sadržaja ukupnih ugljenih hidrata, proteina i fenolnih jedinjenja...
ector of functional food is more and more appreciated by modern market and consumers. Food is energy, medicine, philosophy, trend and science, now more than ever. Claiming that some type of food has beneficial effect on human health without proving it is past. Active components have to be identified, as well as their biological properties. Furthermore, those components have to be extracted, and the extraction procedure has to be economically justified. Medicinal mushrooms fulfill all listed characteristics, since they contain active compounds like polysaccharides, proteins, triterpene, and phenolic compounds. Polysaccharides isolated from mushrooms are marked as the most complex molecules in nature, which makes them excellent immune response modulators. Biological effects of mushrooms polysaccharides are various due to the differences in their structure, molecular mass, conformation, and water solubility. Although the mechanisms of their action are not completely clear, it was noticed
...
that the ability to dissolve in water strongly affects mushroom's polysaccharides biological activity. Extraction procedure can have negative impact on biological effect of these molecules, too. The aim of this thesis was to obtain polysaccharide extracts of selected mushroom species, and to modify their structure with enzymes which hydrolyze α-D-glucoside bondages. Then, to characterize extracts, and to examine their biological activity (antimicrobial, antioxidative, cytotoxic and the ability to inhibit angiotensin I-converting enzyme (ACE)). Finally, the extracts were compared, and based on the results of applied methods their chemical characteristics were connected with biological activities. This approach should enable the selection of optimal conditions for the production of biologicaly active mushroom polysaccharides. Overall, results should provide the standardized procedure for the most efficient utilization of mushroom extracts. Polysaccharides of selected mushrooms, Fomes fomentarius, Auricularia auricula-judae and Sparassis crispa, were extracted by hot water and alkali extraction, while crude water extractswere further purified by dialysis...
Faculty:
Универзитет у Београду, Пољопривредни факултет
Date:
04-07-2017
Projects:
Keywords:
Fomes fomentarius / Fomes fomentarius / Auricularia auricula-judae / Sparassis crispa / polisaharidni ekstrakti / biološka aktivnost / enzimska modifikacija / Auricularia auricula-judae / Sparassis crispa / polysaccharide extracts / biological activity / enyzme modification