Rodni stereotipi i jezička sredstva u funkciji formiranja rodnih ideologija dece kao čitalačke publike romana Hari Poter Džoane Roling na engleskom i u prevodu na srpski jezik
Gender stereotypes and linguistic means in the function of forming gender ideologies among children as readers of the Harry Potter novel by Joanna K. Rowling in English and Serbian ; Гендерные стереотипы и языковые средства в функции формирования гендерной идеологии детей как публики, читающей роман Гарри Поттер Джоан Роулинг на английском языке и в переводе на сербский язык
Author
Babić-Antić, Jelena
Mentor
Filipović, Jelena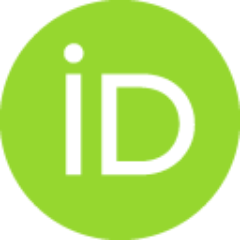 Committee members
Kuzmanović-Jovanović, Ana
Lončar-Vujnović, Mirjana

Abstract
Cilj ovog rada je da se utvrdi lingvistiĉki obrazac ponašanja ţenskih likova u romanu, kao i da se utvrdi da li je pomenuti lingvistiĉki obrazac kao takav stavljen u funkciju izraţavanja rodnih stereotipa i rodnih ideologija. Analiza se zasniva na kritiĉkoj analizi diskursa osnivaĉa Normana Ferklafa i njegovoj trodimenzionalnoj shemi osmišljenoj za potrebe kritiĉke analize teksta. Istraţivanje u ovoj tezi je uglavnom zasnovano na prvom nivou ove sheme koji se odnosi na lingvistiĉku analizu diskursa. U teorijskom i u metodološkom okviru ovaj rad je koncipiran na temeljima istraţivanja jezika i roda iz perspektive kritiĉke analize diskursa. Mnoga istraţivanja su dokazala da popularna knjiţevnost za decu predstavlja savršen medijum za plasiranje razliĉitih ideologija i rodnih stereotipa deĉjoj ĉitalaĉkoj publici. Kao takva, ona predstavlja pogodno epistemološko tlo za kritiĉku analizu diskursa koja ima za cilj da istraţi i ukaţe na postojanje rodnih razlika i predrasuda veoma ĉesto pristu
...
nih u knjiţevnosti za decu. Iako se kritiĉka analiza do sada u većoj meri zanimala za tekstove realistiĉne sadrţine, poput novinskih ĉlanaka i ţenskih magazina, fikcija za decu predstavlja veoma primamljiv diskurs za analizu. Analiza lingvistiĉkog obrasca ponašanja ţenskih likova i jeziĉkih sredstava upotrebljenih sa funkcijom izraţavanja rodne ideologije, sprovedena je na korpusu koji ĉini sedam knjiga romana britanske spisateljice Dţoane K. Roling, Hari Poter na engleskom i u prevodu na srpski jezik. Za cilj smo imali identifikaciju rodnih stereotipa i ideologije koji postoje u romanu, i kao takvi bitno utiĉu na formiranje stavova o rodnim odnosima kod dece. Rezultati analize potvrĊuju pretpostavke o postojanju rodnih ideologija i ukazuju na to koja se jeziĉka sredstva mogu upotrebiti i staviti u funkciju izraţavanja rodne ideologije u knjiţevnosti za decu. TakoĊe, ukazuju na sliĉnosti i razlike izmeĊu jeziĉkih sredstava u originalu i onih pronaĊenih u prevodu na srpski jezik. Novinu u istraţivanju predstavlja primena kritiĉke analize diskursa na korpusu koji ĉini prevodna literatura, kao i kontrastiranje rezultata u engleskom i srpskom. ii Zakljuĉke ovog istraţivanja moguće je dalje koristiti u istraţivanjima u oblastima lingvistike, sociolingvistike, feministiĉke lingvistike i kritiĉke analize diskursa. Ovim istraţivanjem otvoren je novi prostor za buduća istraţivanja koja bi analizirala odnos jezika i roda u drugim oblicima javnog diskursa iz perspektive kritiĉke analize diskursa.
The goal of this paper is to determine the linguistic patterns of behaviour examined on female characters in the Harry Potter novel, as well as to determine which linguistic means are used to promote gender stereotypes and ideologies. The analysis is based on Critical Discourse Analysis (CDA ) founded by Norman Fairclough and his three-dimensional scheme construed for the purposes of critical text analysis. The research in this thesis is mainly based on the first level of this scheme, appropriate for linguistic analysis of discourse. Theoretically and methodologically this paper is based on language and gender research observed from the perspective of critical discourse analysis. Many analysis have shown that children's fiction presents a suitable medium for promotion of different ideologies and gender stereotypes to the audience mainly consisting of children. As such, it presents a suitable epistemological site for Critical Discourse Analysis aiming to investigate and point to gender
...
differences and prejudices often present in children's literature. Although the CDA was mainly used to analyse texts of realistic content like newspapers and women's magaziines, children's fiction presents a challenging discourse for analysis. The analysis of linguistic patterns of behaviour among the female characters and linguistic means used for promotion of gender ideologies was applied on a corpora consisting of seven books of the novel about Harry Potter in English and Serbian language. The goal was to identify gender stereotypes and ideologies present in the novel which can have an impact on children's understanding of gender relations. The results have confirmed the hypothesis about the presence of gender ideologies and led to conclusion about lingustic means which can be put to function of promoting gender ideology in children's literature. At the same time, the results have point to similarities and differences between the linguistic means detected in the original text and those found in the translation. iv The novelty of this study lies in the application of critical discourse analysis for the analysis of corpora such as translated literature, as well as the contrastive analysis applied to the results found in English and Serbian. The conclusions we have reached in this research can be used in the research of linguistics, sociolinguistics, femminist linguistics and critical discourse analysis. This research opens new possibilities for further research analysing language and gender in other forms of public discourse, from the perspective of critical discourse analysis.
Faculty:
University of Belgrade, Faculty of Philology
Date:
12-05-2017
Keywords:
jezička sredstva / linguistic means / rodni stereotipi / rodna ideologija / jezik i rod / kritička analiza diskursa / književnost za decu / gender stereotypes / gender ideology / language and gender / critical discourse analysis / children's literature