Evaluacija projektnih zadataka u integrisanom učenju stranog jezika i sadržaja
Evaluation and assessment of task-based activities in CLIL
Author
Manić, Danijela Lj.
Mentor
Vučo, Julijana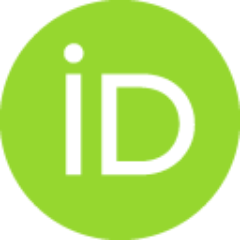 Committee members
Filipović, Jelena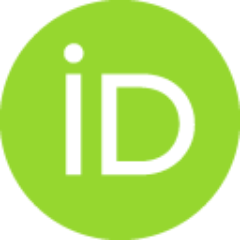 Lopes, António

Abstract
Predmet istraživanja našeg rada je evaluacija projektnih zadataka (eng. Task-Based Activities, u daljem tekstu TBLT) u integrisanom učenju stranog jezika i sadržaja (eng. Content and Language Integrated Learning, u daljem tekstu CLIL), kao i ocenjivanje ostvarenosti ishoda zadataka. Izbor metoda i instrumenata evaluacije projektnih zadataka zavisi od cilja ocenjivanja, od ishoda, sadržaja i kompetencija koje učenici treba da usvoje i razviju, od prirode predmeta i obrazovne oblasti u okviru kojih se nastava i proces učenja dešavaju kao i od karakteristika samih učenika koje ocenjujemo. Nova strategija ocenjivanja podrazumeva da se, pored testiranja i usmenog i pismenog ispitivanja učenika, koriste i drugi načini i postupci praćenja i analize rada učenika. Predmet ovog istraživanja je usmeren na primenu alternativnih metoda ocenjivanja (samoocenjivanje, vršnjačko ocenjivanje) u CLIL nastavi prilikom evaluacije TBLT zadataka. Pored teorijskog okvira CLIL i TBLT nastave u jeziku struke, d
...
oktorska teza podrаzumevа аnаlize rezultаtа istraživanja s ciljem potvrđivanja prednosti primene TBLT metode i alternativnih načina ocenjivanja u pogledu motivacije, samopouzdanja učenika i svesti o učenju i ocenjivanju. Istraživanje za potrebe izrade doktorske teze "Evaluacija projektnih zadataka u integrisanom učenju stranog jezika i sadržaja" sprovedeno je u Vazduhoplovnoj akademiji na časovima stručnog engleskog jezika gde su zastupljeni elementi CLIL metode, a kroz izradu TBLT zadataka. Kao krajnji ishod ovog istraživanja definisani su deskriptori i rubrike za potrebe ocenjivanja ostvarenosti jezičkih i sadržajnih ishoda CLIL/TBLT nastave.
The research topic is the evaluation and assessment of tasks (Task-Based Activities, hereinafter TBLT) in content and language integrated learning, hereinafter CLIL as well as the evaluation of tasks outcomes achievement. The choice of methods and instruments of evaluation depends on the assessment outcomes, content and competencies that students need to acquire and to develop, the nature of the subject and the educational area within which teaching and learning occur and the characteristics of the students themselves being evaluated. New assessment strategies, in addition to testing and oral and written tests, invite us to use other methods and procedures for monitoring and analyzing student work. The subject of this research is directed to the use of alternative methods of assessment (self-assessment, peer assessment) in CLIL teaching while evaluating the tasks. Apart from the theoretical framework of CLIL and TBLT teaching in ESP, the PhD thesis contains research results analysis as
...
to prove the benefits of applying the TBLT approach and alternative assessment instruments in terms of learning motivation, student self-confidence and the awareness of learning and assessing process. The research for the purpose of writing the PhD thesis ''Evaluation and assessment of Task-based activities in CLIL'' has been conducted in the Aviation Academy during ESP lessons, which are characterised by CLIL and TBLT elements. As the final outcome of the research, we have defined descriptors and rubrics for assessment of language and content outcomes' achievement.
Faculty:
Универзитет у Београду, Филолошки факултет
Date:
06-06-2017
Keywords:
TBLT / TBLT / CLIL / samoocenjivanje / vršnjačko ocenjivanje / rubrike / deskriptori / CLIL / self-assessment / peer assessment / rubrics / descriptors