Hemijski i mikrobiološki profil voda iz artešikih bunara na teritoriji Semberije: analiza faktora koji utiču na mobilnost hemijskih zagađivača
Doktorand
Laketić, Tamara J.
Mentor
Pavlović, Aleksandra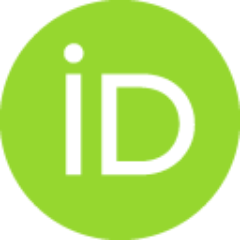 Članovi komisije
Mitić, Snežana
Tošić, Snežana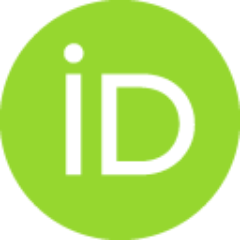 Mihajilov-Krstev, Tatjana
Kaličanin, Biljana

Sažetak
The aim of this PhD thesis was the determination of physicochemical and microbiological parameters in water from artesian wells in the region of Semberija. The study also included analysis of factors which affect the mobility of chemical contaminants. Water samples were taken in the period between February 2011 and January 2012, with monthly sampling frequency. Artesian wells are located in the north Semberija along the Sava River. Electrical conductivity, pH value and temperature were determined in situ. Orthophosphates, ammonium, nitrate and nitrite nitrogen were determined spectrophotometrically, while chlorides and sulphates by ion chromatography. Metals were determined by EAAS, EAAS and ICP-OES techniques. Microbiological parameters were determined using the pour plate technique, the method of membrane filtration and the most probable number method. Obtained results have shown that the water from artesian wells has a weak alkaline character with a high salt content.
...
The concentration of ammonia nitrogen, orthophosphate, arsenic and manganese exceed the exposure limits. Water from artesian wells is microbiologically safe, except at one site (AB9). The presence of intestinal (faecal) streptococci and sulfite-reducing clostridia, whose values exceed the exposure limits, was detected in water from artesian well AB9. Multivariate analysis of metals showed three clearly separated clusters. In the first cluster are artesian wells AB1, AB2, AB3, AB4 and AB5, in the second cluster are AB6, AB7 and AB8, and in the third cluster are AB9 and AB10. Obtained results have also shown that the artesian wells are protected from human influence, and that high levels of ammonia nitrogen, orthophosphate, arsenic and manganese are the result of the geological composition of the soil.
Fakultet:
Univerzitet u Nišu, Prirodno-matematički fakultet
Datum odbrane:
06-07-2017
Ključne reči:
arteški bunari / artesian wells / Semberija / analiza in situ parametara / analiza metala i anjona / mikrobiološka analiza / analiza glavnih komponenata (PCA) / klaster analiza (CA) / Semberija / analysis in situ parameters / analysis of metals and anions / microbiological analysis / multivariate statistical analysis
Related items
Showing items related by title, author, creator and subject.
Živojinović, Dragana Z.

(Univerzitet u Beogradu, Tehnološko-metalurški fakultet,

24-09-2013

)

Stamenković, Milan

(Univerzitet u Kragujevcu, Ekonomski fakultet,

18-09-2019

)

Premović, Milena M.

(Univerzitet u Beogradu, Tehnološko-metalurški fakultet,

27-03-2015

)