Faktori koji utiču na kvalitet života pacijenata posle hirurških intervencija u opštoj anesteziji
Author
Krivokapić, Žarko
Mentor
Janković, Slobodan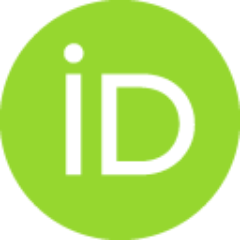 Committee members
Milisavljević, Slobodan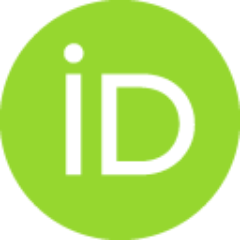 Dedić, Gordana
Đonović, Nela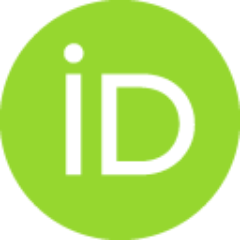 Abstract
vod. Kvalitet života pacijenata u ranom postoperativnom toku posle elektivnih operacija je povezan sa postoperativnim bolom i brzinom oporavka. Cilj. Cilj ove studije je bio da uporedi kvalitet života pacijenata u neposrednom postoperativnom periodu posle tri česte elektivne hirurške intevencije u bolničkim uslovima. Metod. Populaciju ove prospektivne kohortne studije su činili pacijenti podvrgnuti jednoj od sledećih hirurških intervencija: elektivna laparoskopska holecistektomija (n=40), otvorena operacija preponske kile (n=40) ili ekscizija pilonidalnog sinusa (n=40). Primarni ishod studije je kvalitet života meren svakodnevno, počev od dana koji prethodi operaciji, a zatim svakog postoperativnog dana. Kvalitet života je bio meren vizuelnom analognom skalom (VAS) i prevodom na srpski kratke forme upitnika za kvalitet života Svetske zdravstvene organizacije. Rezultati. Postoperativni kvalitet života je opao na najniži nivo prvog postoperativnog dana, bez obzira na vrstu hiruršk
...
e intervencije. Pad je bio najizraženiji u fizičkom i psihološkom domenu upitnika (npr. posle holecistektomije sa 15.4 ± 2.5 na 12.5 ± 2.0, i sa 15.9 ± 2.0 na 14.9 ± 2.1, po redosledu) dok su socijalni i domen okruženja bili najmanje pogođeni operacijom (npr. posle ekscizije pilonidalnog sinusa sa 16.3 ± 2.6 na 15.7 ± 2.1, i sa 14.3 ± 2.6 na 14.1 ± 2.2, po redosledu). Kvalitet živora se brzo vratio na početni nivo drugog postoperativnog dana, da bi poslednjeg dana pred otpust iz bolnice postigao viši nivo od preoperativnog (npr. posle otvorene operacije preponske kile sa 14.6 ± 3.6 na 15.2 ± 3.0). Zaključci. Manje elektivne hirurške intervencije su praćene umerenim (ispod 25%) i kratkim (jedan dan) neposrednim postoperativnim smanjenjem kvaliteta života, za kojim sledi porast sve do nivoa višeg od preoperativnog na otpustu iz bolnice.
Background. Quality of life in patients early after elective surgery is related to postoperative pain and recovery rate Objective. The aim of this study was to compare immediate preoperative and early postoperative quality of life after three common elective surgical interventions in hospital settings. Methods. Population of this prospective cohort study included patients who underwent one of the three surgical interventions: elective laparoscopic cholecystectomy (n=40), open inguinal hernia repair (n=40) or excision of pilonidal sinus (n=40). Primary outcome of the study was quality of life measured once daily, starting from the day before surgery, and then each postoperative day. It was measured by visual analogue scale (VAS) and by Serbian translation of short form of quality of life questionnaire developed by World Health Organization. Results. Postoperative quality of life dropped to the lowest level on the first postoperative day, regardless of the type of surgery. The drop
...
is the most pronounced in physical and psychological aspects of quality of life (e.g. after cholecystectomy from 15.4 ± 2.5 to 12.5 ± 2.0, and from 15.9 ± 2.0 to 14.9 ± 2.1, respectively) while social and environmental aspects are the least affected by the surgery (e.g. after excision of pilonidal sinus from 16.3 ± 2.6 to 15.7 ± 2.1, and from 14.3 ± 2.6 to 14.1 ± 2.2, respectively). Quality of life is rapidly restored on the second postoperative day, and on the last day before discharge of the patient from hospital it surpasses preoperative level (e.g. after open inguinal hernia repair from 14.6 ± 3.6 to 15.2 ± 3.0. Conclusions. Minor elective surgical interventions are associated with only moderate (less than 25%) and short (one day) immediate postoperative decrease in quality of life, which is followed by increase on discharge from hospital to the levels higher than preoperative.
Faculty:
Универзитет у Крагујевцу, Факултет медицинских наука
Date:
09-06-2017
Keywords:
Kvalitet života / Qualiti of life / faktori rizika / opšta anestezija / hirurška intervencija / surgery / anesthesia