Infekcija Cytomegalovirus-om i patogeneza eksperimentalnog autoimunskog encefalomijelitisa
Cytomegalovirus infection and pathogenesis TI оf experimental autoimmune encephalomyelitis
Author
Milovanović, Jelena Z.
Mentor
Lukić, Miodrag
Committee members
Arsenijević, Nebojša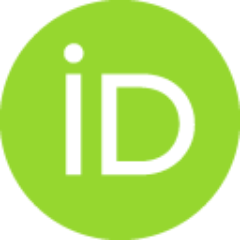 Vojvodić, Danilo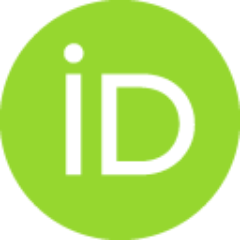 Tanasković, Irena

Abstract
BALB/c miševi su, za razliku od C57BL/6 miševa, relativno rezistentni na indukciju eksperimentalnog autoimunskog encefalomijelitisa (EAE) imunizacijom peptidom MOG35-55. U ovoj studiji je po prvi put pokazano da i neonatalna infekcija mišjim Sytomegalovirus-om (MCMV) i infekcija u adultnom dobu prekida ovu rezistenciju. Inficirani BALB/c miševi imunizovani peptidom MOG35-55 su razvili kliničke i histološke karakteristike EAE slične onim koji se razvijaju u osetljivom soju miševa, C57BL/6. U infiltratima CNS-a BALB/c miševa inficiranih virusom i imunizovanih peptidom MOG35-55 su pored CD4+ limfocita u značajnom procentu nađeni i CD8+ limfociti, slično nalazima kod obolelih od multiple skleroze (MS). CD8+ limfociti izolovani iz infiltrata CNS-a obolelih miševa koji su u odgovoru na ex vivo restimulaciju MOG35-55 peptidom odgovorili produkcijom citokina nisu specifični za virusne epitope pp89 i m164. MCMV infekcija BALB/c miševa stimuliše razvoj proinflamacijskog fenotipa dendritskih ćeli
...
ja (CD86+CD40+CD11c+) u perifernim limfnim organima, M1 tipa mikroglije u CNS-u, i encefalitogenih Th1/Th17 ćelija. Ova studija ukazuje da Sytomegalovirus, stimulacijom razvoja proinflamacijskog fenotipa ćelija koje prikazuju antigene i Th1/Th17 i CD8 odgovora na MOG35-55 peptid, pojačava autoimunske procese u CNS-u i ukida rezistenciju na razvoj EAE.
In contrast to C57BL/6 mice, BALB/c mice are relatively resistant to the induction of experimental autoimmune encephalomyelitis (EAE) after challenge with MOG35-55 peptide. Here we provide the first evidence that both neonatal and adult infection with murine cytomegalovirus (MCMV) abrogates this resistance. Infected BALB/c mice developed clinical and histological signs similar to those seen in susceptible C57BL/6 mice. In addition to CD4+ cells large proportion of cells in the infiltrate of diseased BALB/c mice were CD8+, similar with findings in multiple sclerosis (MS). CD8+ cells that responded to ex vivo restimulation with MOG35-55 were not specific for viral epitopes pp89 and m164. MCMV infection favors proinflammatory type of dendritic cells (CD86+CD40+CD11c+) in the peripheral lymph organs, M1 type of microglia in CNS, and polarization to Th1/Th17 encephalitogenic cells. This study indicates that CMV may enhance autoimmune neuropathology and abrogate inherent resistance to EAE in
...
mouse strain by enhancing proinflammatory phenotype of antigen presenting cells and Th1/Th17 and CD8 response to MOG35-55.
Faculty:
Универзитет у Крагујевцу, Факултет медицинских наука
Date:
22-06-2017