Fotoluminescencija i Ramanova spektroskopija specifičnih kompleksnih organometalnih jedinjenja na bazi cinka, kobalta i bakra pogodnih za primenu u organskim svetlećim diodama
Photoluminescence and Raman spectroscopy of specific complexcompounds based on zinc, cobalt and copper suitable for application inorganic light emitting diodes
Author
Jelić, Miodrag
Mentor
Nađ, Laslo
Committee members
Živanov, Ljiljana
Romčević, Nebojša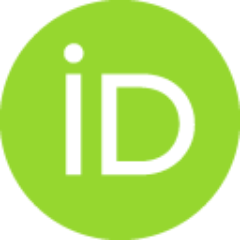 Satarić, Miljko
Vojinović-Ješić, Ljiljana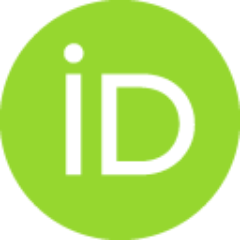 Nađ, Laslo

Abstract
U okviru doktorske disertacije predstavljene su elektronska i fononska struktura odabranih organometalnih materijala koji u svom sastavu imaju metale cink, kobalt ili bakar i organsko jedinjenje piridoksalaminogvanidin (PLAG). Predstavljene su realizacija i karakteristike organske svetleće diode zasnovane na najboljem od ispitivanih materijala. Urađena je detaljna analiza fotoluminescentnih spektara i njihovo razlaganje na proste komponente koristeći Lorencov model. Izvršeno je poređenje sa od ranije poznatim materijalom koji pokazuje visok stepen luminescencije. S obzirom da istraživanja vezana za organske svetleće diode uzimaju sve veći zamah i da ove diode postaju sve prisutnije u industrijskoj serijskoj proizvodnji, napravljena je detaljna analiza ove tehnologije i mehanizama koji se kriju iza nje. Urađeno je podrobno istraživanje kako na nivou elektrona u datim supstancama, tako i na nivou sloja organske svetleće diode. Na kraju je izvršena analiza rada diode sa integrisanim sloje
...
m sa materijalom koji u sebi sadrži cink i PLAG.
In this thesis electronic and phonon structure of specific organometallic materials which have zinc, cobalt, copper metals and organic compound pyridoxalaminoguanidin are presented. Implementation and characteristics of organic light emitting diode based on the best material among examined ones are also showed up. Detailed analysis of photoluminescence spectra was done and its decomposition to its elementar components using Lorentzian multipeak method. Comparison to well-known material that shows high level of luminescence was implemented. In accordance to the fact that research of organic light emitting diodes expands and that these diodes start to be more present in industrial serial production, detailed analysis of this technology and mechanisms behind it are made. Thorough research was done both on electron level in these substances and organic light emitting diode layer level. Finally, analysis of diode operation with integrated layer made of material which includes zinc and pyrid
...
oxalaminoguanidin compound is implemented.
Faculty:
Универзитет у Новом Саду, Факултет техничких наука
Date:
30-05-2017
Keywords:
Organometalno kompleksno jedinjenje / Organometallic complex compound / fotoluminescencija / Ramanova spektroskopija / karakterizacija materijala / organska svetleća dioda / injekcija elektrona / photoluminescence / Ramanspectroscopy / material characterization / organic light emitting diode / electroninjection