Fitohemijski skrining i biološka aktivnost ekstrakata i tradicionalnih proizvoda od plodova divljih ruža (Rosa L.;Rosaceae)
Phytochemical screening and biological activity ofextracts and traditional preserves of rose hips (Rosa L., Rosaceae)
Author
Nađpal, Jelena
Mentor
Beara-Krstić, Ivana
Committee members
Mimica-Dukić, Neda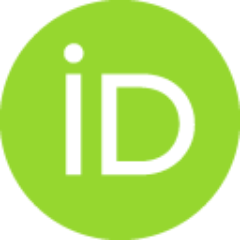 Beara-Krstić, Ivana
Anačkov, Goran
Četojević-Simin, Dragana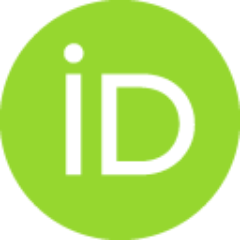 Lesjak, Marija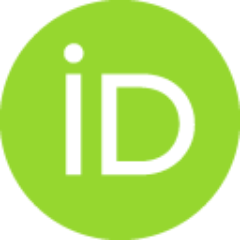 Abstract
Cilj ove doktorske disertacije predstavljalo je ispitivanje fitohemijskog sastava i biološke aktivnosti vodenih i metanolnih ekstrakata svežih i suvih plodova, kao i voćne kaše i džema pripremljenih po tradicionalnoj recepturi od plodova šest samoniklih vrsta Rosa L.: R. canina, R. dumalis, R. dumetorum, R. tomentosa, R. arvensis, R. sempervirens. Ispitivanje fitohemijskog sastava obuhvatalo je LC -MS/MS analizu 64 odabrana fenolna jedinjenja, hinske kiseline (organske kiseline) kao i tri triterpenoida. Takođe, izvršeno je spektrofotometrijsko određivanje sadržaja ukupnih fenolnih i flavonoidnih jedinjenja, kao i vitamina C. Evaluacija biološke aktivnosti obuhvatala je in vitro ispitivanja antioksidantne i antiinflamatorne aktivnosti, kao i ispitivanje uticaja ekstrakata odabranih vrsta Rosa na aktivnost enzima acetilholinesteraze i rast tumorskih i netumorskih ćelija. Sumiranjem dobijenih rezultata može se zaključiti da sveži i suvi plodovi ispitivanih vrsta Rosa, kao i voćne k
...
aše i džemovi predstavljaju značajan izvor vitamina C i fenolnih jedinjenja, sa elagnom kiselinom kao najzastupljenijom fenolnom komponentom. Takođe u pojedinim ekstraktima vrsta R. dumetorum i R. tomentosa detektovana je visoka koncentracija ursolne kiseline, dok je hinska kiselina prisutna u značajnoj koncentraciji u svim ispitivanim ekstraktima. Ekstrakti ispitivanih vrsta, izuzev vrste Rosa arvensis, pokazali su visok antioksidantni potencijal koji se ogleda u njihovoj sposobnosti neutralizacije nekoliko radikalskih vrsta, redukcionom potencijalu i sposobnosti inhibicije lipidne peroksidacije. Ispitivani ekstrakti ispoljili su umerenu antiinflamatornu aktivnost u pogledu inhibicije produkcije odabranih metabolita ciklooksigenaznog (12-HHT, TXB2, PGE 2) i 12-lipooksigenaznog (12-HETE) metaboličkog puta arahidonske kiseline, posebno prostaglandina E . Takođe, in vitro ispitivanjem uticaja ekstrakata odabranih vrsta Rosa na aktivnost acetilholinesteraze pokazana je umerena aktivnost. Vodeni ekstrakti i ekstrakti voćnih kaša vrsta R. canina, R. tomentosa i R. sempervirens pokazali su umereni inhibitorni potencijal prema rastu HeLa ćelijske linije, dok su ekstrakti vrste R. sempervirens pokazali aktivnost i prema HT-29 ćelijama. Dobijeni rezultati ukazuju na značajni potencijal plodova i tradicionalnih proizvoda ispitivanih vrsta Rosa za upotrebu u proizvodnji nutraceutika i funkcionalne hrane.
The aim of presented doctoral thesis was investigation of phytochemical composition and biological activity of water and methanol extracts of fresh and air- dried rose hips, as well as purée and jam made according to traditional recipe of hips of six wild growing Rosa L. species: R. canina, R. dumalis, R. dumetorum, R. tomentosa, R. arvensis, and R. sempervirens. Examination of phytochemical composition included LC-MS/MS analysis of 64 selected phenolic compounds, quinic acid (organic acid) and three triterpenoids. Also, total phenolic and flavonoid contents, as well as vitamin C contents were determined spectrophotometrically. Biological activity evaluation of extracts of six Rosa species included in vitro investigation of antioxidant, anti- inflammatory, anti-acetylcholinesterase and cytotoxic activity. According to obtained results, fresh and air-dried rose hips, as well as their preserves present valuable source of vitamin C and phenolic compounds, especially ellagic aci
...
d, which was the most abundant examined phenolic compound. Furthermore, high concentration of ursolic acid was detected in some Rosa tomentosa and R. rumetorum extracts, while notable concentration of quinic acid was present in all examined extracts. Extracts of all examined species, apart from Rosa arvensis, showed considerable antioxidant activity in terms of radical scavenging ability, reduction potential and inhibition of lipid peroxidation. Moreover, extracts exhibited moderate anti- inflammatory activity by means of inhibition of the main arachidonic acid metabolites formed incyclooxygenase-1 (12-HHT, TXB2, PGE 2 ) and 12-lipoxygenase (12-HETE) pathway, especially prostaglandin E2 . Also, investigation of anti- cetylcholinesterase activity revealed moderate activity of extracts of all examined species. In addition, predominantly water extracts of fresh andair-dried rose hips, as well as purée of R. canina, R. tomentosa and R. sempervirens showed inhibitory activity toward HeLa, while R.sempervirens extracts also inhibited HT-29 cell growth. Presented results indicate significant potential of examined rose hips and their preserves for use as nutraceuticals and functional food.
Faculty:
University of Novi Sad, Faculty of Science
Date:
13-07-2017
Projects:
Keywords:
Rosa canina / Rosa canina / R. dumalis / R. dumetorum / R. tomentosa / R. arvensis / R. sempervirens / ekstrakti / svež plod / suv plod / voćna kaša / džem / fenolni profil / vitamin C / antioksidantna aktivnost / antiinflamatorna aktivnost / antiacetilholinesterazna aktivnost / citotoksična aktivnost. / R. dumalis / R. dumetorum / R. tomentosa / R. arvensis / R. sempervirens / extracts / fresh rose hips / air-dried rose hips / purée / jam / phenolic profile / vitamin C / antioxidant activity / anti-inflammatory activity / anti-acetylcholinesterase activity / cytotoxic activity.UC
Related items
Showing items related by title, author, creator and subject.
Рашета, Милена

(University of Novi Sad, Faculty of Science,

23-09-2016

)

Jovanović-Šanta, Suzana

(University of Novi Sad, Faculty of Science,

08-10-2010

)

Janjušević, Ljiljana

(University of Novi Sad, Faculty of Science,

18-09-2017

)