Ispitivanje prediktora nasilja na radnom mestu kod zaposlenih u primarnoj zdravstvenoj zaštiti u Beogradu
Identify predictors of workplace violence of employees in primary health care in Belgrade
Author
Fišeković-Kremić, Marina B.
Mentor
Terzić-Šupić, Zorica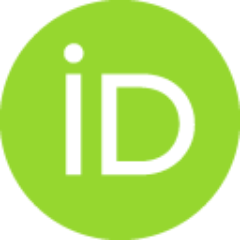 Committee members
Bjegović-Mikanović, Vesna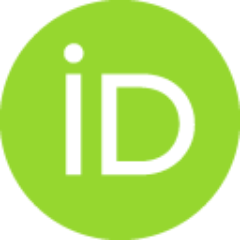 Trajković, Goran
Ukropina, Snežana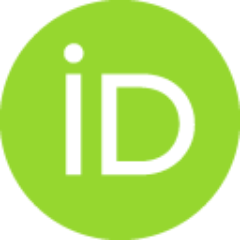 Abstract
Uvod: Nasilje na radnom mestu je ozbiljan društveni i javno zdravstveni problem. Cilj ovog istraţivanja je da se odredi prevalencija nasilja na radnom mestu, da se identifikuju potencijalni prediktori nasilja na radnom mestu meĎu socijalnodemografskim karakteristikama ispitanika, karakteristikama radnog okruţenja i merama bezbednog radnog okruţenja i da se definišu preventivne mere za zaštitu od nasilja na radnom mestu u domovima zdravlja u Beogradu, Srbiji. Metod: Istraţivanje je studija preseka sprovedena od oktobra 2012. do jula 2013. godine. Uzorak ispitanika je dobijen stratifikovanjem i višeetapnim uzorkovanjem. Ispitivana populacija je obuhvatila sve zaposlene u pet domova zdravlja grada Beograda, koji su odabrani metodom slučajnog izbora. Istraţivanje je obuhvatilo medicinsko i nemedicinsko osoblje koje je radilo u glavnoj prepodnevnoj smeni (N=1757). Opšta stopa odgovora iznosila je 86,8%. Instrument istraţivanja je bio standardizovani upitnik "Radno okruţenje zdravstvenih org
...
anizacija, psihofizički faktori i zdravlje zaposlenih" (Workplace Violence in the Health Sector Country Case Studies Research - ILO/ICN/WHO/PSI). Podaci su obraĎeni primenom deskriptivne i inferencjalne statistike. Za ispitivanje značajnosti razlika korišćen je Pirsonov hi-kvadrat test. Za analizu odnosa nasilja na radnom mestu i potencijalnih prediktora korišćeni su logistički modeli regersije. Podaci su analizirani upotrebom SPSS 20.0. Rezultati: Prevalencija nasilja na radnom mestu u ustanovama primarne zdravstvene zaštite je 52,6%. Najzastupljeniji tipovi nasilja su bili verbalno nasilje 47,8% i mobing 24,4%. Logistički regresioni model ukazao je na pozitivnu povezanost karakteristika radnog okruţenja sa pojavom nasilja na radnom mestu, kontakt sa pacijentima (OR: 2.34, 95% CI: 1.77–3.10), rad u smenama (OR:1.97, 95% CI: 1.54–2.53), medicinske sestre kao profesionalna grupa (OR:1.91, 95% CI: 1.16–3.17) i rad izmeĎu 18 i 07 časova (OR:1.37, 95% CI: 1.08–1.73). Postojala je negativna povezanost nasilja na radnom mestu sa podrškom da se nasilje prijavi (OR: 0.61, 95% CI: 0.49–0.76) i sa brojem zaposlenih na istom radnom mestu (OR: 0.73, 95% CI: 0.56–0.96). Profil osobe koja je doţivela nasilje bila je medicinska sestra, ţenskog pola (83,9%), starosti od 30-49 godina (57,4%), u braku (71,8%), srednjeg obrazovanja (50,2%) i sa više od 20 godina radnog iskustva (48,2%). Zaključak: Više od polovine zaposlenih u beogradskim domovima zdravlja su izloţeni nasilju na radnom mestu. Potrebne su intervencije za zaštitu zdravstvenih radnika od nasilja, obezbeĎivanje sigurnijeg radnog okruţenja, podsticanje zaposlenih da prijave nasilje na radnom mestu i davanje značaja preventivnim merama.
Introduction: Violence in the workplace is a serious social and public health problem. The objective of this study was to estimate the prevalence of workplace violence and to identify potential predictors of workplace violence among sociodemographic characteristics of the sample, characteristics of the work environment and measures for safe work environment and to define preventive measures for protection of workplace violence in primary health care (PHC) centers in Belgrade, Serbia. Methods: This study was designed as a cross-sectional study conducted from October 2012 to July 2013. The sample was obtained by stratification and multistage sampling. The study population included all employees in five PHC centres of Belgrade, who were selected randomly. The study included medical and non-medical staff who worked in the main morning shift (N = 1757). The general response rate was 86.8%. The data were collected by standardized questionnaire Workplace Violence in the Health Sector Country
...
Case Studies Research - ILO/ICN/WHO/PSI. Data were analyzed with descriptive and interferential statistics. The Pearson's chi-square test was used to analyse the significance of differences. For the analysis of the association of workplace violence and potential predictors were used logistic regression models. Data were analysed using SPSS 20.0. Results: The prevalence of workplace violence in PHC centers was 52.6%. The most frequent types of violence were verbal violence 47.8% and mobbing. 24.4%. Multiple logistic regression models indicated that the following characteristics of the work environment were positivly associated with workplace violence: interaction with patients (OR: 2.34, 95% CI: 1.77–3.10), working in shifts (OR:1.97, 95% CI: 1.54–2.53), nurses as a professional group (OR:1.91, 95% CI: 1.16–3.17) and working between 18:00 and 07:00 h (OR:1.37, 95% CI: 1.08–1.73). There was negative association of workplace violence with encouragement to report violence (OR: 0.61, 95% CI: 0.49–0.76) and the number of staff in the same work setting (OR: 0.73, 95% CI: 0.56–0.96). Profile of employee who had expirience workplace violence was a nurse, female (83.9%), aged 30-49 years (57.4%), married (71.8%), with secondary education (50.2%), and with more than 20 years of work experience (48.2%). Conclusions: More than half of employees in Belgrade PHC centres were exposed to workplace violence. There is a need for interventions to protect health workers from violence, provide safer workplace environments, encourage employees to report workplace violence, and the importance shoud be given to preventive measures.
Faculty:
Универзитет у Београду, Медицински факултет
Date:
21-06-2017
Keywords:
nasilje na radnom mestu / workplace violence / primarna zdravstvena zaštita / zdravstveni radnici / sigurno radno okruţenje / prediktori / primary health care / health employees / safe work environment / predictors