University students' well-being and self-rated health in Italy and Serbia: exploring social and health determinants
Blagostanje i samoprocena zdravlja studenata univerziteta u Italiji i Srbiji: istraživanje društvenih i zdravstvenih determinanti
Author
Lietz, Francesco
Mentor
Bjegović-Mikanović, Vesna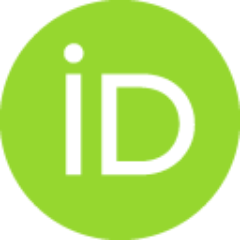 Committee members
Marinković-Erić, Jelena
Vuković, Dejana
Matejić, Bojana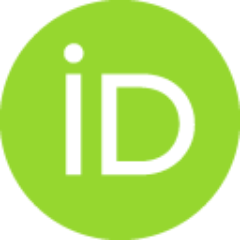 Mosso, Cristina

Abstract
Our objectives were to examine the well-being scales, to compare the levels of well-being and its determinants in Italian and Serbian samples of university students, and to find the determinants of self-rated health (SRH) among students based on data from Italian and Serbian household health surveys. In the first phase, 695 Serbian and 747 Italiansubjects were handled a questionnaire regardingmultidimensional well-being(MWB) and five sections: socio-demographic characteristics, personal goal appraisals, mental health, physical activity, and life style factors.In the second, 2482 Italianand 2143 Serbianstudents aged 18-30 were extracted from 2013 national health surveys in Italy and Serbia. SRH was the dependent variable while the independent variables were divided into sociodemographics and health behaviors.The difference in MWB and SRH between Italians and Serbians is in favor of the latter or not significant. Disconfirming the results from general population surveys, when it comes to
...
young adults, Italians are certainly not happier or healthier than Serbians. Considering the cross-cultural reliability and validity analysis, the well-being scales can be used as a valid research tool in future studies.
Naši ciljevi su bili ispitivanje skale blagostanja, ispitivanje nivoa blagostanjakao i njegovih determinantimeđu studentima u Italiji i u Srbiji i ispitivanje determinantisamoprocenjenog zdravlja među studentimana osnovu podataka iz istraživanja zdravlja na uzorcima italijanskih i srpskih domaćinstava. U prvoj fazi, 695 srpskihi 747 italijanskih studenata popunili su anketu o višestrukom blagostanju i pet delova: socio-demografske karakteristike, procena ličnih ciljeva, mentalno zdravlje, fizička aktivnost i faktori životnog stila. U drugoj, 2482 studenta od 18 do 30 godina iz Italijei 2143 iz Srbije su preuzeti izNacionalne ankete o zdravlju iz 2013. godine za odraslu populaciju Italije i Srbije. Samoprocenjeno zdravlje je bilo zavisna varijabla dok nezavisne varijable su podeljene na socio-demografske karakteristike i zdravstvene navike. Razlike za višestruko blagostanje i samoprocenjeno zdravlje između Italijana i Srba bile su u korist Srba ili nisu bile značajne. Nasuprot rezultati
...
ma Nacionalne ankete u opštoj populaciji, kada je reč o mladima, Italijani sigurno nisu srećniji ili zdraviji od Srba. Uzimajući u obzir analizu kroz-kulturalne pouzdanosti i validnosti, skale blagostanja mogu da se koriste kao validni alati za buduća istraživanja.
Faculty:
University of Belgrade, School of Medicine
Date:
05-07-2017
Keywords:
well-being / blagostanje / self-rated health / young adults / Italy / Serbia / samoprocenjeno zdravlje / mladi / Italija / Srbija