Podocyturia as diagnostic and prognostic marker of preeclampsia
Dijagnostički i prognostički značaj podociturije kod žena sa preeklampsijom
Author
Garović, Vesna
Mentor
Plećaš, Darko
Committee members
Egić, Amira
Simić, Tatjana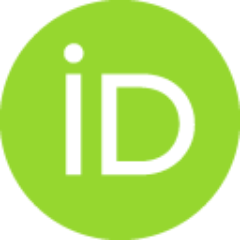 Radović, Milan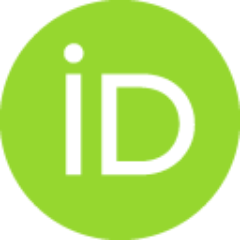 Milić, Nataša

Abstract
Preeclampsia is a pregnancy-specific disorder clinically characterized by hypertension and proteinuria that occurs after 20 weeks of gestation. Affecting 5% of pregnancies, it remains one of the leading causes of both maternal and fetal morbidity and mortality worldwide. Preeclampsia covers a spectrum of conditions, with eclampsia (its convulsive form) and HELLP syndrome representing its most severe forms. Despite recent advances in the field of angiogenesis and anti-angiogenesis in preeclampsia, urine and serum measurements of circulating angiogenic proteins have not provided a reliable screening tool for preeclampsia with current techniques. Emerging evidence suggests that podocyte plays a critical role in the evolution of kidney injury in this disorder. Studies of human tissue show that the expressions of podocyte-specific proteins (including nephrin and synaptopodin) are severely affected by preeclampsia. In addition, the detection of podocyte products and live podocytes in the uri
...
ne (podocyturia) may serve as clinically useful tools for prediction and diagnosis of preeclampsia. Identification of podocytes using the techique of culturing and staining of urinary sediments is time consuming and requires special expertise. To overcome these limitations, a new technique using Mass spectrometry was developed that allows to confirm the presence of urinary podocytes trough identification of the podocyte-specific proteins. In addition, it was shown that women with preeclamptic pregnancies demonstrate signs of small vessel disease and less favorable cardiovascular risk profile both at the time of delivery and years after their affected pregnancies. One possible mechanism for this relationship is that hypertensive pregnancy disorders (preeclampsia, in particular) and CVD share several common risk factors (obesity, diabetes mellitus, and renal disease) or, alternatively, hypertension in pregnancy may induce long-term metabolic and vascular abnormalities that may increase and overall risk for cardiovascular disease later in life...
Preeklampsija je oboljenje koje se javlja u trudnoći i klinički se karakteriše pojavom hipertenzije i proteinurije nakon dvadesete nedelje trudnoće. Javlja se u 7 – 10% svih trudnoća i čini vodeći uzrok mortaliteta i morbiditeta trudnica i fetusa. Klinička slika ovog oboljenja varira od lakih do najtežih formi, koje mogu da se manifestuju pojavom konvulzija tj. razvojem eklampsije, kao i razvojem hemolize, poremećaja funkcije jetre i koagulacije u okviru tzv. HELP sindroma. Uprkos nedavnom napretku u razumevanju uloge proteina angiogeneze u patofiziologiji preeklampsije, postojeći dokazi iz kliničkih studija još uvek su nedovoljni za korišćenje u ranom otkrivanju trudnoća koje su pod rizikom za razvoj preeklampsije. Prvi objavljen rad iz serije radova o dijagnostičkom i prognostičkom značaju podociturije kod žena sa preeklampsijom pokazao je da je pojava proteinurije u preeklampsiji povezana sa podociturijom, odnosno pojavom i gubitkom glomerularnih epitelnih ćelija (podocita) u mokrać
...
i, kao i sa promenama u ekspresiji strukturnih proteina (nefrina i sinaptopodina) ovih ćelija. Ovi klinički podaci uputili su na zaključak da se podociturija javlja pre proteinurije i hipertenzije, te da može da posluži kao rani pokazatelj i dijagnostički marker ovog oboljenja. S obzirom da je tehnika identifikacije podocita koja se bazira na kulturi sedimenta urina komplikovana i da zahteva posebnu obučenost za interpretaciju rezultata, u nastavku studije razvijena je nova tehnika identifikacije podocita koja se bazira na masnoj spektrometriji. Ovom tehnikom, potvrđeno je da se podociturija moze dijagnostikovati identifikacijom peptida koji je specifičan za podocin...
Faculty:
Универзитет у Београду, Медицински факултет
Date:
19-06-2017
Keywords:
preeclampsia / preeklampsija / proteinurija / podociturija / glomerularne epitelijalne ćelije / kardiovaskularna bolest / zdravlje žena / proteinuria / podocyturia / glomerular epithelial cells / cardiovascular disease / women's health