Uticaj tehnologija za rad sa velikim obimom podataka na organizacioni dizajn preduzeća
The impact of big data technologies on organizational design of the company
Author
Lukić, Jelena M.
Mentor
Petković, Mirjana
Committee members
Kaličanin, Đorđe
Stankić, Rade
Nojković, Aleksandra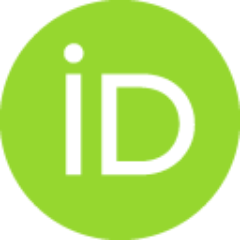 Abstract
Sa razvojem tehnologija za rad sa velikim obimom podataka, za koje se u literaturi i praksi ustalio izraz Big Data, uticaj tehnologije na organizacioni dizajn je ponovo postao važno i aktuelno pitanje u teoriji i praksi menadžmenta i organizacije. Tehnologija je zauzela važno mesto u procesu dizajniranja organizacija počev od 1960- ih godina, pa do današnjih dana kada njen uticaj postaje sve intenzivniji. Predmet disertаcije je istrаživаnje uticаjа tehnologija za rad sa velikim obimom podataka (Big Data tehnologijа) nа orgаnizаcioni dizаjn preduzećа. Big Data tehnologije predstavljaju skup novih tehnologija, tehnika, alata, potrebnih znanja i veština za rad sa podacima koji imaju nove osobine (obim, strukturu, brzinu). Polаzeći od rаzumevаnjа orgаnizаcionog dizаjnа kаo skupа orgаnizаcionih dimenzijа koji čine orgаnizаcionа strukturа kаo njegovo jezgro, а zаtim i drugih dimenzijа orgаnizаcije koje su povezаne sа strukturom (strаtegijа, ljudi, procesi), cilj disertacije jeste da identifi
...
kuje način na koji Big Data tehnologije utiču na organizacioni dizajn preduzeća. Rezultati sprovedenog empirijskog istraživanja pokazuju da su Big Data tehnologije prodrle u svaku delatnost, preduzeće, proces, odluku i aktivnost i da su dovele do promena u načinu na koji preduzeća funkcionišu kroz uticaj na dimenzije organizacionog dizajna i parametre organizacione strukture. Na jednoj strani, ove tehnologije predstavljaju determinantu okruženja i suočavaju preduzeća sa velikom količinom podataka iz novih izvora, dok sa druge strane predstavljaju resurs organizacije koji omogućava preduzećima koja ih primenjuju da sve te podatke iskoriste i na njihovoj osnovi izgrade konkurentsku prednost.
With the development of Big Data technologies, the impact of technology on organizational design has become an important and attractive issue in the theory and practice of management and organization again. Technology has taken an important place in the process of designing an organization, starting from the 1960s until this day and age when its influence is becoming more prominent. The subject of the dissertation is to examine the impact of Big Data technologies on organizational design of the company. Big Data technology represents new technologies, techniques, tools, knowledge and skills which are necessary to work with data with new attributes (volume, variety, velocity). Starting from the understanding of organizational design as a set of organizational dimensions which consists of organizational structure as its core dimension, and other dimensions that are associated with structure (strategy, people, processes), the aim of the dissertation is to identify how Big Data technologie
...
s affect organizational design of the company. Results from conducted empirical research showed that Big Data technologies have penetrated in each industry, company, process, decision, activity and changed the way in which companies function through the impact on dimensions of organizational design and parameters of organizational structure. On the one hand, Big Data technologies represent a factor from environment that confronts the companies with large quantities of data from new sources, while on the other hand represent a resource of organization that enables companies that use them to build competitive advantage on the basis of collected data.
Faculty:
Универзитет у Београду, Економски факултет
Date:
27-04-2017
Keywords:
organizacioni dizajn / organizational design / strategy / structure / processes / employees / information and communication technologies / Big Data / strategija / organizaciona struktura / procesi / zaposleni / informaciono-komunikacione tehnologije / Big Data tehnologije