Integrisani model za ocenu zrelosti u upravljanju IT projektima
An integral model for IT project management maturity assessment
Author
Bjelica, Dragan Lj.
Mentor
Mihić, Marko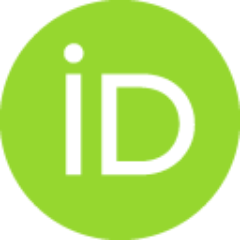 Committee members
Petrović, Dejan
Obradović, Vladimir

Abstract
Informacione tehnologije (IT) predstavljaju pokretače razvoja savremenog društva i poslovanja. U današnjem poslovnom okruženju, informacione tehnologije kreiraju promene u sistemima poslovanja i oblicima funkcionisanja organizacija. Sa druge strane, ekspanzija primene veština, metoda i tehnika u upravljanju projektima, doprinela je da organizacije unapređuju sisteme upravljanja u cilju ostvarivanja konkurentske prednosti na tržištu. Upravljanje projektima informacionih tehnologija u organizacijama uključuje proces usklađivanja IT i poslovne strategije, sa ciljem zadovoljenja potreba internih i eksternih stejkholdera. Nivo sofisticiranosti i primene IT tehnologija zavisi od organizacionih kapaciteta i pristupa koji se primenjuju u procesu implementacije poslovne strategije. Razvoj uspešne IT strategije podrazumeva okvir koji obezbeđuje efikasnu i efektivnu upotrebu tehnologija. Shodno tome, primena sistema za evaluaciju kompetencija i kapaciteta omogućuje organizacijama da postave dobre
...
polazne osnove za generisanje vrednosti kroz primenu informacionih tehnologija. Modeli zrelosti predstavljaju savremene alate za evaluaciju organizacionih kompetencija i kapaciteta u upravljanju projektima. Dosadašnji rezultati istraživanja, kao i različita razmatranja stručne i akademske zajednice, ukazuju na dva pravca analize zrelosti organizacija. Primenom opštih modela za ocenu zrelosti, primenljivih na različitim kategorijama projekata, zanemaruju se specifične kompetencije u datoj industrijskoj grani. Takođe, modeli zrelosti koji su implementirani u IT industriji, ne uključuju analizu projektnih i organizacionih kompetencija i kapaciteta. Cilj disertacije predstavlja kreiranje integrisanog modela za ocenu zrelosti organizacija, koji će obuhvatiti oba sistema evaluacije.
Information technologies (IT) are the drivers of modern society and business development. In today's business environment, information technologies create changes in business systems and the ways organizations work. The growing application of skills, methods and techniques in project management has contributed to the improvement of management systems in organizations with the purpose of creating competitive advantages on the market. IT project management in organizations includes the process of IT and business strategy harmonization, with the aim of satisfying the needs of internal and external stakeholders. IT application and sophistication level depend on the organizational capacity and the approaches used in business strategy implementation process. A successful IT strategy development requires a framework for an effective and efficient technology implementation. Therefore, the employment of competency and capacity evaluation systems enables organizations to establish a quality base
...
for value creation with the use of IT. Maturity models represent modern tools for organizational competency and capacity evaluation in project management. Both past research results and studies performed by the academic and the professional community indicate two directions in organizational maturity analysis. The application of general maturity assessment models on various project types has resulted in the disregard of competencies specific to a particular industry. Moreover, maturity models implemented in IT industry do not include the analysis of project and organizational competencies and capacities. The aim of this thesis is to create an integral model for organizational maturity assessment that will include both evaluation systems.
Faculty:
University of Belgrade, Faculty of Organizational Sciences
Date:
14-06-2017
Projects:
Keywords:
upravljanje projektima / project management / information technology (IT) / maturity analysis / organisation / integral system / model / informacione tehnologije (IT) / analiza zrelosti / organizacija / integralni sistem / model