Optimizacija procesa hidrotermalne karbonizacije komine grožđa i primena dobijene hidročađi
Optimization of hydrothermal carbonization process of grape pomace and application of obtained hydrochar
Author
Petrović, Jelena T.
Mentor
Laušević, Mila
Committee members
Mihajlović, Marija
Perić-Grujić, Aleksandra
Đurkić, Tatjana
Stojanović, Mirjana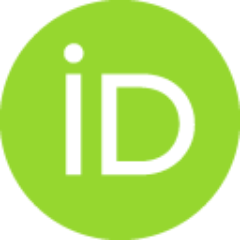 Abstract
Predmet ovog rada je razvoj i optimizacija procesa hidrotermalne karbonizacije komine grožđa i ispitivanje mogućnosti upotrebe dobijene hidročađi kao adsorbensa olova iz vodenih rastvora. U cilju optimizacije procesa, ispitan je uticaj reakcione temperature na transformaciju biomase, primenom različitih fizičko-hemijskih metoda karakterizacije dobijenih proizvoda karbonizacije na 180, 200 i 220 °C. Hidrotermalno indukovane strukturne promene u dobijenim hidročađima su okarakterisane ispitivanjem fizičko-hemijskog sastava, gorivnih karakteristika, kao i primenom termogravimetrijske, morfološke i spektroskopske analize, dok je u procesnim vodama određen sadržaj neorganskih elemenata, urađena spektroskopska analiza, analiza sadržaja pojedinačnih organskih komponenti i ispitan antioksidativni potencijal. Dobijeni rezultati su pokazali da između dobijenih hidročađi postoje bitne strukturne razlike. Utvrđeno je da hidrotermalna degradacija hemiceluloze i celuloze, uzrokovana povećanjem tempe
...
rature karbonizacije u najvećoj meri indukuje strukturne promene biomase tokom konverzije. Hidročađ koja poseduje značajan energetski potencijal, povećan sadržaj ugljenika i aromatičnost, kao i mogućnost re-adsorpcije pojedinih neorganskih elemenata dobijena je karbonizacijom na 220 °C. Takođe, povećanje reakcione temperature dovodi do porasta sadržaja fenola, polifenolnih jedinjenja i organskih molekula u procesnim vodama, dok istovremeno uzrokuje opadanje antioksidativne aktivnosti, ukupnog sadržaja antocijana i organskih kiselina. Mogućnost upotrebe hidročađi kao biosrbenta ispitana je sa aspekta adsorpcije Pb2+ jona iz vodenih rastvora. Kako bi se izabrao uzorak sa najboljim adsorpcionim kapacitetom izvršena su preliminarna ispitivanja procesa adsorpcije Pb2+ jona primenom hidročađi dobijenih na tri pomenute reakcione temperature. Dobijeni rezultati su ukazali da hidročađ dobijena na 220 °C pokazuje najbolji adsorpcioni kapacitet (27,8 mg/g), pa je stoga ova hidročađ izabrana za detaljna ispitivanja procesa adsorpcije Pb2+ jona...
The subject of this work was the development and optimization of hydrothermal carbonization of grape pomace and investigation of potential applications of the obtained hydrochar as adsorbent of lead from aqueous solutions. In order to optimize the process, influence of the reaction temperature on transformation of biomass was investigated using different physico-chemical characterization methods of the products obtained at 180, 200 and 220 °C. Hydrothermal induced structural changes in hydrochars were elucidated by examination of physico-chemical composition, fuel characteristics, using thermogravimetric, morphological and spectroscopic analysis. IR spectroscopy, analysis of inorganic, as well as organic compounds, and antioxidant assays, were used for process waters characterization. The results showed significant structural differences between the obtained products. It has been found that degradation of hemicellulose and cellulose, caused by temperature increase, governs the most sig
...
nificant structural changes in biomass during carbonization. The formation of hydrochar with significant energy potential, increased carbon content and the best adsorption ability, but decreased H/C ratio was achieved at 220 °C. Also, at higher temperature an increase in total phenolic and organic content in process waters was observed, while total antioxidative capacity, anthocyanin and organic acid content simultaneously decreased. Application of the obtained hydrochars was tested via adsorption of Pb2+ ions from aqueous solution. In order to select material with the best adsorption ability, preliminary studies of Pb2+ sorption using hydrochars obtained at three aforementioned reaction temperatures were performed. Obtained results indicated that hydrochar produced at 220 °C exhibited the best adsorption potential (27.8 mg/g), and therefore this sample was chosen for further investigations of Pb2+ removal...
Faculty:
University of Belgrade, Faculty of Technology and Metallurgy
Date:
31-05-2017
Projects:
Keywords:
Hidrotermalna karbonizacija / hydrothermal carbonization / komina grožđa / hidročađ / KOH aktivacija / adsorpcija / olovo. / grape pomace / hydrochar / KOH activation / absorption / lead