Biodiverzitet kvasaca u zemljištu i njihov značaj u održivoj poljoprivredi
Biodiversity of soil yeasts and their importance in sustainable agriculture.
Author
Radić, Danka S.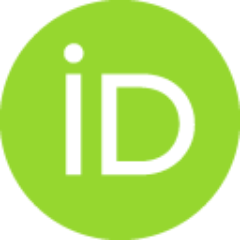 Mentor
Raičević, Vera
Committee members
Lalević, Blažo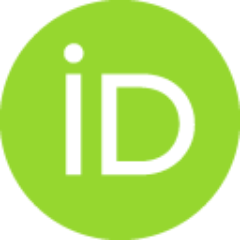 Vrvić, Miroslav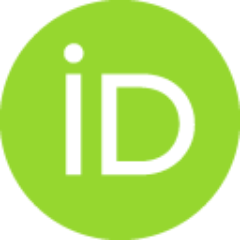 Nikšić, Miomir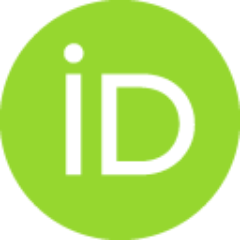 Pavlović, Vera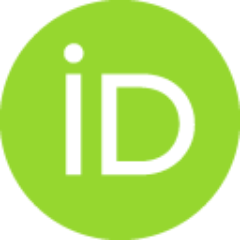 Abstract
Metode konvencionalne proizvodnje koje se primenjuju u savremenoj poljoprivrednoj proizvodnji, dovele su do narušavanja stabilnosti prirodnih i agroekosistema. Nekontrolisana upotreba pesticida, mineralnih đubriva i drugih sintetičkih hemijskih jedinjenja, predstavljaju opasnost po zdravlje ljudi i okoline. Diverzitet zemljišnih mikroorganizama je od ključnog značaja za održavanje stabilnosti i produktivnosti u ekosistema zbog njihove uloge u procesima transformacije organske materije, uklanjanja toksičnih jedinjenja, formiranja i održavanja strukture zemljišta, stimulacije rasta biljaka, i drugih značajnih uloga. Opštem mikrobnom diverzitetu u zemljištu doprinose i kvasci, jednoćelijski eukariotni mikroorganizmi. Cilj istraživanja je bio stvaranje kolekcije kvasaca iz različitih zemljišta i ispitivanje njihove praktične primene u održivoj poljoprivredi. Za ispitivanje mikrobnog diverziteta zemljišta korišćene su standardne mikrobiološke i molekularna PCR-DGGE metoda. Izolacija kvasaca
...
je izvršena metodom nakupljanja. Dobijeno je jedanaest izolata koji su okarakterisani i identifikovani na osnovu morfoloških, odgajivačkih, ekoloških, biohemijskih i enzimskih karakteristika. Molekularna identifikacija izolata je izvršena umnožavanjem i sekvencioniranjem D1/D2 regiona i poređenjem dobijenih sekvenci sa sekvencama dostupnim u GenBank bazi podataka. Izolati kvasaca su identifikovani do nivoa vrste i to četiri izolata kao Candida tropicalis (2TD2912B, 3TD0905L, 4TD1101S i Avin1312L), četiri izolata kao Cyberlindnera saturnus (CK2404I, 1KD1983V, 2KD3007J i Cvin1610M) i preostala tri kao Schwanniomyces occidentalis (BK0302D) Hanseniaspora uvarum (EK1605T) i Rhodotorula mucilaginosa (SK0809R). Dodatna karakterizacija kvasaca koji pripadaju različitim rodovima je određena pomoću Raman spektroskopije. U cilju ispitivanja mogućnosti primene kvasaca kao stimulatora biljnog rasta (PGP) je određena produkcija indol sirćetne kiseline (IAA), transformacija azotnih jedinjenja i solubilizacija fosfata. Najveća sposobnost solubilizacije fosfora utvrđena je kod izolata Schwanniomyces occidentalis (BK0302D), stvaranje nitrata kod Rhodotorula mucilaginosa (SK0809R), a produkcija indol sirćetne kiseline kod izolata Candida tropicalis (3TD0905L). Antagonizam prema fitopatogenim gljivama Pythium aphanidermatum i Botrytis cinerea je utvrđen primenom dvojnih kultura...
Conventional agriculture, which has been applied in modern food production has severely affected ecosystem's stability. Improper use of pesticides, herbicides, mineral fertilizers, as well as other synthetic compounds, represents a serious threat for the human kind and nature. The diversity of soil microorganisms is crucial for maintaining stability and productivity of the ecosystem. Soil microorganisms play an important role in the processes of transformation of organic matter, removal of toxic compounds, the formation and maintenance of soil structure, stimulation of plant growth, etc. Yeasts belong to unicellular soil microorganisms group that play a significant role in the ecosystem and contribute to the general biodiversity. The aim of this thesis was to create the collection of yeast strains that originate from the different soil types and testing their potential for the application in sustainable agriculture. Standard microbiological and molecular PCR-DGGE method are used to exa
...
mine the microbial diversity of soil. Yeasts strains have been isolated by the accumulation method. Finally, eleven isolates were characterized and identified based on morphological, cultivation, ecology, biochemical, and enzyme characteristics. Molecular identification was based on multiplication and D1/D2 region sequencing. The obtained sequences have been compared with those from GenBank basis. Yeasts isolates were identified up to the species level: four isolates were Candida tropicalis (2TD2912B, 3TD0905L, 4TD1101S i Avin1312L), four isolates were Cyberlindnera saturnus (CK2404I, 1KD1983V, 2KD3007J i Cvin1610M) and the last three were Schwanniomyces occidentalis (BK0302D), Hanseniaspora uvarum (EK1605T) and Rhodotorula mucilaginosa (SK0809R). Additional characterization was performed with the Raman spectroscopy. Several assays were applied in order to estimate the yeasts potential in plant growth promoting (PGP): indole acetic acid production (IAA), transformation of nitrogen compounds and phosphate solubilisation. The most efficient in matter of solubilisation of phosphate was Schwanniomyces occidentalis (BK0302D), while Rhodotorula mucilaginosa (SK0809R) has the highest potential in the nitrate production...
Faculty:
Универзитет у Београду, Пољопривредни факултет
Date:
25-04-2017
Keywords:
kvasci / yeasts / biodiversity / Raman spectroscopy / plant growth promoting / bioaccumulation of Cu / sustainable agriculture / biodiverzitet / Raman spektroskopija / stimulacija rasta biljaka / bioakumulacija Cu / održiva poljoprivreda