Interplay of cavitation bubble and plasma emision during single pulse laser induced breakdown on submerged target
Узајамно дејство кавитационог мехура и зрачења плазме код пробоја индукованог једним ласерским импулсом на мети у течности
Doktorand
Gavrilović, Marijana
Mentor
Cvetić, Jovan
Članovi komisije
Matavulj, Petar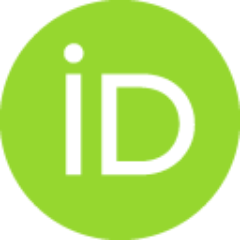 Cvejić, Marko

Sažetak
Although the experimental setup needed for the plasma and cavitation bubble creation with the laser is relatively simple, enormous variety of physical processes take place in this experiment, covering the topics from uid dynamics, to heat and mass transfer, to chemical reactions, plasma physics and light emission. Laser induced plasma (LIP) shows a wide range of characteristics depending on the experimental parameters used for its creation. In addition to the complexity of the LIP itself, when such a plasma is created inside the liquid environment several extra factors come into play, making both the experimental and theoretical investigation highly challenging tasks. In a liquid environment, besides plasma formation due to the laser action, the shock wave and cavitation bubble are created, all of them sharing the input laser energy. Due to the interrelation of the phenomena occurring after laser induced breakdown (LIB) in liquid environment, shock wave, bubble and plasma emission, in
...
order to get real insight into the physics of the processes, one need to study more than one eect at the same time. In this study main focus was on the last two aspects of the LIB, i.e. cavitation bubble and plasma emission, while the subject of the shock wave emergence and propagation was also discussed in short. The mutual impact of these two extremely interesting phenomena, laser produced plasma and the cavitation bubble, is considered very important for numerous applications, the production of nanoparticles being one of the more popular recently. Cavitation bubble plays a crucial role in determining the size, shape and chemistry of the products of laser ablation in liquid. Although its importance have been recognized and many research groups are dealing with this topic, a lots of speculations about the role of the cavitation bubble in nanoparticles production still exist. Another point on which the opinions about the cavitation bubble are divergent regards the question of double pulse laser induced breakdown spectroscopy (DP-LIBS). Plasma-bubble relations in DP-LIBS are still not very well documented, while the relation between the plasma and bubble in single pulse laser induced breakdown spectroscopy (SP-LIBS) are almost completely missing...
Eksperimentalna postavka potrebna za stvarae plazme i mehura u vodi rel- ativno je jednostavna, ali je raznovrsnost fiziqkih procesa koji se odigravaju u ovom eksperimentu ogromna, obuhvatajui po a od dinamike fluida, prenosa toplote i mase, hemijskih reakcija, fizike plazme i emisije svetlosti. Laser- ski proizvedena plazma LPP moe imati xirok spektar karakteristika u zav- isnosti od korixenih ekpserimentalnih parametara. Pored sloenosti same LPP, kada se takva plazma formira unutar teqnosti, nekoliko dodatnih fak- tora postaje relevantno, xto qini i teorijska i eksperimentalna istraivaa izazovnim zadatkom. U teqnom okrueu, pored formiraa plazme dolazi i do formiraa udarnog talasa i kavitacionog mehura od kojih svaki proces troxi deo energije. Usled meusobne povezanosti ovih pojava, kako bi se dobio pravi uvid u fiziku procesa, potrebno je prouqavati vixe procesa istovremeno. U ovom radu glavni akcenat istraivaa je na kavitacionom mehuru i zraqeu plazme, dok je pitae pojav ivaa udarno
...
g talasa i egovog prostiraa disku- tovano u kratkim crtama. Uzajamno dejstvo ova dva veoma interesantna fenom- ena, laserski proizvedene plazme i kavitacionog mehura, veoma je vano za veliki broj primena, od kojih je u poslede vreme proizvoda nanoqestica najpopularnija. Kavitacioni mehur ima presudnu ulogu u odreivau veli- qine, oblika i hemije proizvoda laserske ablacije u teqnosti. Iako je vanost mehura prepoznata i mnoge istraivaqke grupe se bave ovom tematikom i da e postoji dosta nejasnoa oko uloge kavitacionog mehura u proizvodi nanoqes- tica. Druga tema oko koje takoe postoje neslagaa oko kavitacionog mehura je spektroskopija laserski indukovanog proboja sa dva laserska impulsa. (DP LIBS). Odnosi izmeu plazme i mehura u DP LIBS-u jox uvek nisu dovo no dokumentovani, dok je takav odnos kod laserskog proboja jednim impulsom (SP LIBS) apsolutna nepoznanica...
Fakultet:
Univerzitet u Beogradu, Elektrotehnički fakultet
Datum odbrane:
30-06-2017
Ključne reči:
SP LIBS / SP LIBS / underwater plasma / cavitation bubble / OES / plazma pod vodom / kavitacioni mehur / OES