Inhibicija ksantin-oksidaze depsipeptidima i 2-amino-5-alkiliden-tiazol-4-onima
Author
Šmelcerović, Žaklina
Mentor
Petronijević, Živomir
Committee members
Nikolić, Nada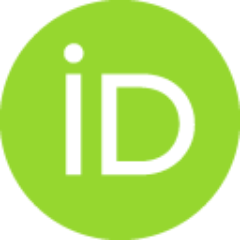 Kocić, Gordana
Lazarević, Jelena

Abstract
In this dissertation, depsipeptides and 2-amino-5-alkylidene-thiazol-4-ones were evaluated for inhibitory activity against commercial enzyme xanthine oxidase in vitro and xanthine oxidase in rat liver homogenate. Three studied 6-(propan-2-yl)-4-methyl-morpholine-2,5-diones inhibit commercial xanthine oxidase and xanthine oxidase in rat liver homogenate with IC50 values below 50 μg/mL. Three studied N-(α-bromoacyl)-α-amino esters did not show the significant inhibitory effect against xanthine oxidase. Nineteen of thirty studied 2-amino-5-alkylidene-thiazol-4-ones inhibit commercial xanthine oxidase with IC50 values below 50 μg/mL. Eight of thirty 2-amino-5-alkylidene-thiazol-4-ones inhibit xanthine oxidase in rat liver homogenate with IC50 values lower than 50 μg/mL. 4-((2-Benzylamino-4-oxothiazol-5(4H)-ylidene)-methyl)-benzonitrile showed the most potent inhibitory effect against commercial xanthine oxidase (IC50 = 17.16 μg/mL) as well as against rat liver xanthine oxidase (IC50 = 24.5
...
0 μg/mL). Allopurinol exhibited stronger inhibitory effect on commercial xanthine oxidase as well as rat liver xanthine oxidase than all assayed compounds. Molecular docking studies were performed to gain an insight into the binding modes of the most potent studied depsipeptides and 2-amino-5-alkylidene-thiazol-4-ones with xanthine oxidase. The binding modes of 6-(propan-2-yl)-4-methyl-morpholine-2,5-diones resemble those found on complexes of xanthine oxidase with salicylic acid and febuxostat which do not form a covalent bond with the molybdenum atom. There are two possible binding modes for the studied 2-amino-5-alkylidene-thiazol-4-ones that depend upon the nature of the "amine" part of the molecule. Summarizing the in silico predicted physico-chemical, pharmacokinetic and toxicological properties of the studied compounds and the other xanthine oxidase inhibitors it might be concluded that the majority of compounds obey the Lipinski "Rule of five" and meet all criteria for good solubility and permeability. The assayed compounds obey the Veber rules and are likely to possess the ability to penetrate biological membranes and have satisfactory bioavailability. Predicted pharmacokinetic properties of selected xanthine oxidase inhibitors indicate to the favorable human intestinal absorption for almost all inhibitors, while the favorable toxicological properties are predicted for the majority of compounds. General conclusion of this dissertation is that the most potent xanthine oxidase inhibitors of the studied depsipeptides and 2-amino-5-alkylidene-thiazol-4-ones represent the promising structures for design of novel xanthine oxidase inhibitors which are potential drug candidates for the treatment of hyperuricemia and gout.
Faculty:
Универзитет у Нишу, Технолошки факултет, Лесковац
Date:
05-06-2017
Keywords:
inhibicija ksantin-oksidaze / xanthine oxidase inhibition / 5-diones / 5-dioni / depsipeptidi / 6-(propan-2-il)-morfolin-2 / N-(α-bromacil)-α-amino estri / 2-amino-5-alkiliden-tiazol-4-oni / molekulski docking / in silico studije / N-(α-bromoacyl)-α-amino esters / 2-amino-5-alkylidene-thiazol-4-ones / molecular docking / in silico studies / depsipeptides / 6-(propan-2-yl)-4-methyl-morpholine-2
Related items
Showing items related by title, author, creator and subject.
Holló, Berta

(Универзитет у Новом Саду, Природно-математички факултет,

22-09-2011

)

Petrović, Marija B.

(Универзитет у Београду, Технички факултет, Бор,

2012

)

Radovanović, Milan. B.

(Универзитет у Београду, Технички факултет, Бор,

12-02-2013

)