Optimizacija ekstrakcije ploda aronije, Aronia melanocarpa (Michx.) Elliott, mikroinkapsulacija ekstrakta metodama elektrostatičke ekstruzije i sušenjem raspršivanjem
Optimization of chokeberry extraction, Aronia melanocarpa (Michx.) Elliott, extract microencapsulation by electrostatic extrusion and spray drying methods
Author
Ćujić, Nada M.
Mentor
Ibrić, Svetlana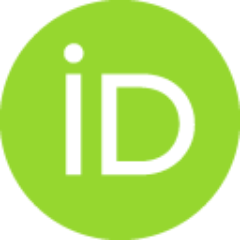 Committee members
Šavikin, Katarina
Bugarski, Branko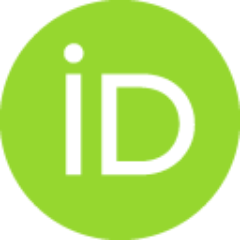 Mihailović-Stanojević, Nevena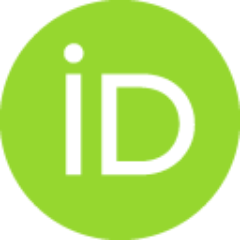 Zdunić, Gordana

Abstract
Poslednjih godina sve je više aktuelna potreba za primenom i proučavanjem alternativnih prirodnih supstanci, antioksidanasa kojima bi se postiglo ciljano zaštitno dejstvo na organizam. Ispitivanje antioksidanasa, posebno prirodnog porekla danas je u fokusu farmaceutskih istraživanja. Po najvećem antioksidativnom kapacitetu ističe se bobičasto voće tamno plave ili ljubičaste boje, a meñu njima po najvećoj antioksidativnoj aktivnosti odnosno sadržaju polifenola, izdvajaju se plodovi aronije. Interesovanje za bobičasto voće, a posebno aroniju je sve veće proteklih godina, jer visok unos može imati povoljne efekte na smanjenje rizika od nastanka kardiovaskularnih, malignih i različitih degenerativnih bolesti. Aronija (Aronia melanocarpa (Michx.) Elliott) pripada familiji Rosacea i jedan je od najbogatijih izvora polifenolnih jedinjenja, u kojima dominiraju antocijani, proantocijanidini, fenolne kiseline, flavanoli. Na našim prostorima prisutna je više od 50 godina, ali je u širo
...
j upotrebi poslednjih nekoliko godina. Aktivni principi aronije predstavljaju jedan od najpotentnijih prirodnih antioksidanasa. Zbog toga su izolacija i identifikacija biološki aktivnih jedinjenja iz ploda aronije, njihova dalja primena u vidu obogaćivanja različitih proizvoda ovim jedinjenjima, primena kao dodatka ishrani, trenutno jedna od najaktuelnijih naučno-istraživačkih tema. Aronija je na tržistu dostupna u vidu svežih i suvih plodova, soka, džemova, ali je nedovoljno zastupljena u vidu različitih fitopreparata, ekstrakata ili dijetetskih suplemenata, pa je interesovanje za dobijanje ovih preparata, a pre svega ekstrakata sve veće. Meñutim, primena ekstrakata bogatih polifenolima ima i niz ograničenja, a pre svega nestabilnost, jer aktivni principi iz ekstrakta su osetljivi na prisustvo kiseonika, svetlosti, vlage i drugih nepovoljnih faktora, a posebno su osetljivi antocijani. Jedna od metoda koja može da se primeni za očuvanje biološki aktivnih jedinjenja iz ekstrakata ploda aronije i smanjenje njihove nestabilnosti je mikroinkapsulacija. Ovom metodom se postiže očuvanje stabilnosti ekstrahovanih aktivnih principa, produženje roka trajanja, zaštita od negativnih uticaja spoljašnje sredine, njihovo kontrolisano oslobañanje, pokrivanje gorkog ukusa polifenola, i sprečavanje negativnog dejstva gastrointestinalnog trakta...
Introduction. In recent years, there is a growing interest for application and investigation of alternative natural substances, antioxidants which could achieve protective effects on human health. Examination of antioxidants, especially of natural origin nowdays represents the main focus in pharmaceutical research. Among many plants, berry friuts and especially dark blue or purple ones have the most antioxidant capacity, which include the highest antioxidant activity and polyphenol content, especially in the case of chokeberry. Growing interest in berries, peculiary in chokeberry is in increasing in the recent past years because their high intake may have beneficial effects on reducing the cardiovascular risks, cancer and various degenerative diseases. Chokeberry (Aronia melanocarpa (Michx.) Elliott) belongs to the Rosacea family, and it is one of the richest sources of polyphenol compounds, particular in anthocyanins, proanthocyanidins, phenolic acids, flavanols. In our coun
...
try chokeberry exists more than 50 years, but is widely used in recent past. The active principles of chokeberry represent one of the most potent natural antioxidants. Therefore, the isolation and identification of chokeberry biologically active compounds, their further application in terms of enrichment the different products with these compounds, the possibility for their use as a dietary supplements are currently one of the most scientific and research topics. Chokeberry is available on the market in the form of fresh and dry fruits, juice, jams, but it is not enough represent in the form of various herbal remedies, extracts or dietary supplements, and there is growing interest in obtaining an extract rich in their active principles. However, the use of extracts rich in polyphenols has a number of limitation, extract instability due to the effects of oxygen, light, moisture and other adverse factors. Anthocyanins are especially sensitive among all polyphenols. One of the methods that can be applied for the preservation of biologically active compounds of chokeberry extract and which can reduce their instability is microencapsulation technology. This method could preserve the stability of the active principles, their shelf life extension, protection from the negative impact of the external environment, controlled release, covering the polyphenols bitter taste and preventing the negative effects of the gastrointestinal tract...
Faculty:
Универзитет у Београду, Фармацеутски факултет
Date:
26-05-2017
Projects:
Keywords:
aronija / chokeberry / polifenoli / antocijani / optimizacija / ekstrakcija / mikroinkapsulacija / ekstruzija / sušenje raspršivanjem / hipertenzija / oksidativni stres / polyphenols / anthocyanins / optimization / extraction / microincapsulation / extrusion / spray drying / hypertension / oxidative stress