Funkcionalna analiza genskih varijanti FIIc.1787G>A (protrombin, Beograd) i FIIc.*64_*66del i njihova povezanost sa trombofolijom
Functional analysis of FIIc.1787G>A (protrombin, Belgrade) and FIIc.*64_*66del gene variants and their assotiation with trombophilia
Author
Gvozdenov, Maja Ž.
Mentor
Đorđević, Valentina
Committee members
Radojković, Dragica
Đorđević, Valentina
Radojković, Dragica
Savić-Pavićević, Dušanka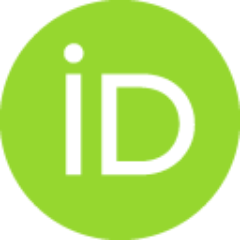 Abstract
Protrombin predstavlja zimogen trombina (koagulacinog faktora II), koji ima centralnu ulogu u održanju hemostazne ravnoteže. Zahvaljujući alosteričnoj regulaciji, trombin može da vrši i prokoagulantnu i antikoagulantnu funkciju. Region 3' kraja gena za protrombin ima nekanonsku organizaciju i podložan je nastanku genskih varijanti koje mogu imati značajnu ulogu u regulaciji ekspresije i funkcije protrombina. Do sada opisane varijante u ovom regionu su povezivane sa povišenom ekspresijom protrombina koja može dovesti do hiperkoagulacije i povećane sklonosti ka trombozama, odnosno trombofiliji. U Laboratoriji za molekularnu biologiju, Instituta za molekularnu genetiku i genetičko inženjerstvo, u 3' kraju gena za protrombin opisane su FIIc.1787G>A i FIIc.*64_*66del varijante čiji mehanizmi do sada nisu rasvetljeni. Varijanta FIIc.1787G>A (protrombin Beograd) se nalazi u poslednjem egzonu gena za protrombin i dovodi do aminokiselinske zamene Arg596Gln u proteinu. Ova varijanta
...
se nalazi u regionu za koji se vezuju joni natrijuma, neophodni za prokoagulantnu aktivnost trombina, kao i prirodni trombinski inhibitor- antitrombin. Varijanta FIIc.*64_*66del se nalazi u 3' netranslatirajućem regionu gena i predstavlja deleciju 3 nukleotida. Imajući u vidu pozicije u različitim strukturnim elementima 3' kraja gena, pretpostavlja se da su mehanizmi delovanja ovih varijanti različiti. Prvi deo studije je imao za cilj određivanje učestalosti FIIc.1787G>A i FIIc.*64_*66del varijanti kod 353 pacijenta sa različitim trombotičkim poremećajima i 250 zdravih ispitanika u srpskoj populaciji. Pacijenti su u zavisnosti od tipa trombotičkog poremećaja podeljeni u 4 grupe: tromboze dubokih vena (94 pacijenta), izolovani plućni embolizam (104 pacijenta), kombinovani trombotički poremećaji (49 pacijenata) i spontani pobačaji (106 pacijentkinja). Drugi deo studije je obuhvatio ex vivo analize, s ciljem da se ispita uticaj navedenih varijanti na funkcionalnost i raspoloživu količinu protrombina u plazmi ispitanika...
Prothrombin is a zymogen of thrombin (coagulation factor II), which plays a central role in maintaining hemostatic balance. Due to the allosteric regulation, thrombin has dual function: procoagulant and anticoagulant. The 3' end of prothrombin gene has noncanonical organization, which is susceptible to the genetic variants that might have a significant role in the regulation of prothrombin expression and function. Variants reported within this region lead to increased prothrombin expression which is associated with hypercoagulability and increased tendency to thrombophilia. In the Laboratory for Molecular Biology at the Institute of Molecular Genetics and Genetic Engineering, we have reported FIIc.1787G>A and FIIc.*64_*66del variants in 3' end of prothrombin gene, but their mechanisms of action have not been elucidated so far. The FIIc.1787G>A (prothrombin Belgrade) is located in the last exon of the prothrombin gene, leading to amino acid substitution Arg596Gln in the prote
...
in. This variant is positioned in a region of antithrombin (thrombin inhibitor) binding site, as well as in Na+ binding loop, which is significant for procoagulant activity of thrombin. The FIIc.*64_*66del is located in the 3' untranslated gene region and represents a deletion of three nucleotides. Taking into account the position of these two variants in different structural elements of 3' end of prothrombin gene, it is assumed that they differ in the mechanisms of action. In the first part of the study, we determined the frequency of FIIc.1787G>A and FIIc.*64_*66del variants in 353 patients with thrombotic disorders and 250 healthy subjects in Serbian population. Patients were divided into 4 groups according to the type of thrombotic disorders: deep vein thrombosis (94 patients), isolated pulmonary embolism (104 patients), combined thrombotic disorders (49 patients) and fetal loss (106 patients). The second part of the study included the ex vivo analyses, with aim to investigate the impact of these variants on the functionality and available amount of prothrombin in the subjects plasma samples...
Faculty:
University of Belgrade, Faculty of Biology
Date:
05-05-2017
Projects:
Keywords:
FIIc.1787G>A / FIIc.1787G>A / prothrombin Belgrade / FIIc.*64_*66del / prothrombin / 3end of gene / antithrombin resistance / gene expression regulation / thrombophilia / protrombin Beograd / FIIc.*64_*66del / protrombin / 3' kraj gena / antitrombin rezistencija / regulacija genske ekspresije / thrombofilija