Izbor biomaterijala - višekriterijumska analiza i razvoj sistema za podršku odlučivanju
Author
Petković, Dušan LJ.
Mentor
Radenković, Goran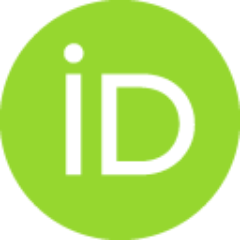 Committee members
Živić, Fatima
Mitković, Milorad
Radovanović, Miroslav

Abstract
Community development has led to the increasing use of biomaterials, which are used for making prostheses and implants. The topic of this doctoral dissertation is selection of biomaterials by using multi-criteria decision making methods. First of all the material selection problem, its actuality and methods that used to solve the problem are described. Then the basic principles of multi-criteria decision making theory with specifics of its application for material selecetion are explained. Existing multi-criteria decision making methods are adapted so that they can be successfully and reliably used for the selection of biomaterials. The procedures of three methods used in this dissertation (Extended TOPSIS, Extended WASPAS and Comprehensive VIKOR) as well as methodology for determination of criteria weightings are described in detail. Furthermore it is outlined methods for comparison of solutions obtained by different methods. In the following chapter, basic definitions, terms and requ
...
irements regarding biomaterials are listed, which is followed by a detailed review of metallic biomaterials. Three case studies of biomaterials selection by means multi-criteria decision making methods are considered. The first one is selection of biomaterial for bone fixation plates, the second one is biomaterial selection for femoral part of hip prosthesis and the third one is selection of biomaterial for femoral component of knee prosthesis. Finally, it is developed a decision support system (MCDM Solver). in which adapted multi-criteria decision making methods are incorporated. Checking and validation of the developed decision support system is carried out through the use of the previously solved case studies.
Faculty:
Универзитет у Нишу, Машински факултетУниверзитет у Нишу, Машински факултет
Date:
24-02-2017
Keywords:
Izbor materijala / Materials selection / Biomaterijali / Višekriterijumska analiza / Sistem za podršku odlučivanju / TOPSIS / VIKOR / WASPAS / Modifikovana digitalna logika / Metoda standardne devijacije / Biomaterials / Multi-citeria decision making / Decision support system / TOPSIS / VIKOR / WASPAS / Modified digital logic / Standard deviation method