Influence of synthesis parameters on the properties of the composite adsorbents based on sepiolite and nano-zerovalent iron
Uticaj parametara sinteze na svojstva kompozitnih adsorbenata na bazisepiolita i nanočestica elementarnog gvožđa
Doktorand
Habish, Amal Juma
Mentor
Petrović, Rada
Članovi komisije
Janaćković, Đorđe
Grujić, Snežana
Lazarević, Slavica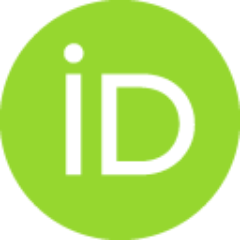 Živković, Ljiljana

Sažetak
Imobilizacijom nanočestica elementarnog gvožđa (nZVI) na inertne materijale velike specifične površine dobijaju se efikasni kompozitni materijali za adsorpciono/redukciono uklanjanje zagađujućih materija iz vode. U ovoj disertaciji, za imobilizaciju nZVI korišćen je sepiolit (SEP), prirodni vlaknasti mineral velike specifične površine, kao i kiselinski aktivirani sepiolit, veće specifične površine u odnosu na SEP...
Immobilizing nano-zerovalent iron particles (nZVI) on inert supporting materials of high surface area provides an easy operation for water contaminants removal and excellent adsorption/reduction ability of nZVI. In this dissertation, fibrous natural mineral sepiolite (SEP) with high specific surface area was used for nZVI immobilization, as well as partially acid-activated sepiolite (AAS) with even higher specific surface area...
Fakultet:
Univerzitet u Beogradu, Tehnološko-metalurški fakultet
Datum odbrane:
09-05-2017
Ključne reči:
Nano-zerovalent iron (nZVI) / Nanočestice elementarnog gvožđa (nZVI) / Sepiolite / Acid-activated sepiolite / Composite / Dispersibility / Cd2+ / CrO42- / C.I. Reactive Orange 16 / Adsorption / Efficiency of water pollutants removal / Influence of temperature / sepiolit / kiselinski aktiviran sepiolit / kompozit / disperznost / Cd2+ / CrO42- / C.I. Reactive Orange 16 / adsorpcija / efikasnost uklanjanja zagađujućih supstanci iz vode / uticaj temperature
Related items
Showing items related by title, author, creator and subject.
Marjanović, Vesna

(Univerzitet u Beogradu, Tehnološko-metalurški fakultet,

15-03-2013

)

Ahribesh, Aysha Ali

(Univerzitet u Beogradu, Tehnološko-metalurški fakultet,

09-03-2017

)

Janković-Častvan, Ivona M.

(Univerzitet u Beogradu, Tehnološko-metalurški fakultet,

26-09-2016

)