Analiza faktora koji utiču na nivo vitamina D kod osoba sa mentalnim poremećajima
Author
Ristić, Svetlana
Mentor
Živanović, Sandra
Committee members
Milovanović, Dragan
Kocić, Sanja
Petronijević, Milan
Janjić, Vladimir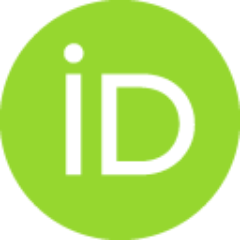 Abstract
Uvod: Sprovedeno istraživanje ima za cilj da ispita faktore koji su povezani sa nedostatkom vitamina D i da pokaže kolika je učestalost nedostatka vitamina D kod pacijenata koji boluju od mentalnih poremećaja. Metode: U istraživanju je korišćena studija preseka na uzorku od 220 ispitanika oba pola, starosti od 19 do 81 godine, sa širokim rasponom mentalnih poremećaja (F00-F89) lečenih u ambulantnim i hospitalnim uslovima. Izvori podataka su bili: medicinska dokumentacija, upitnik i biohemijske analize uzoraka seruma ispitanika (koncentracija vitamina D merena kao 25(OH)D, kalcijum, fosfor, magnezijum, natrijum i kalijum). Podaci su analizirani deskriptivnom statistikom, primenom metoda ispitivanja hipoteze i binarne logističke regresije, na nivou p≤0.05. Rezultati: Ukupno 140 ispitanika (64%) imalo je nedostatak vitamina D (<12 ng/ ml), 45 ispitanika (20%) je imalo neadekvatan nivo vitamina D u serumu (12-20 ng/ml), a 35 ispitanika (16%) je imalo normalne koncentracije vitamina D u
...
serumu (>20 ng/ml). Među varijablama koje se odnose na demografiju, stil života, mentalne bolesti, komorbiditet i upotrebu lekova, sa nedostatkom vitamina D statistički su značajno povezani faktori kao što su ženski pol (OR 2.5, 95% CI = 1.3-4.9, p = 0.006) i upotreba klozapina (OR 15.6, 95% CI 1.7 – 144.7 , p = 0.02). Fizička aktivnost (OR = 0.4, 95% CI 0.2-0.9, p = 0.02), vežbanje (OR =0.2, 95% CI< 0.1 – 0.7, p = 0.02) i iznutrice u ishrani (OR =0.5, 95% CI 0.3 – 0.9, p = 0.03) ponašaju se kao protektivni faktori i više su zastupljeni kod ispitanika bez nedostatka 25(OH)D u serumu. Zaključak: Pacijenti s mentalnim poremećajima su u visokom riziku zbog nedostatka vitamina D, posebno žene, oni koje koriste klozapin, kao i oni pacijenti koji nemaju adekvatnu fizičku aktivnost i zdravu ishranu.
This research aims to investigate factors associated with vitamin D deficiency and to provide exact data about its prevalence in patients suffering from different psychiatric illnesses. Methods: The study had a cross-sectional design and included 220 patients of both genders, aged from 19-81 years, with a wide range of mental disorders (F00-F89) and treated in routine ambulatory and hospital practice. The researchers collected data from three sources: medical records, study questionnaire and biochemical analysis of patients' serum samples (concentration of vitamin D measured as 25(OH)D, calcium, phosphorus, magnesium, sodium and potassium). Data were analyzed using descriptive statistics and methods for hypothesis testing and binary logistic regression, at p≤0.05 level. Results: Total of 140 patients (64%) had a deficiency of vitamin D (<12 ng/mL), 45 patients (20%) had inadequate vitamin D serum levels (12-20 ng/mL) while 35 patients (16%) had sufficient vitamin D serum concentration
...
s (>20 ng/mL). Among variables related to demographics, life style habits, mental illness, comorbid disorders and drugs, two of them, female gender (odds ratio OR= 2.5, 95% confidence interval (CI)=1.3-4.9, p=0.006) using clozapine (OR 15.6, 95% CI 1.7 – 144.7 , p = 0.02) were significantly associated with vitamin D deficiency. Physical activity (OR = 0.4, 95% CI 0.2-0.9, p = 0.02), exercising (OR =0.2, 95% CI< 0.1 – 0.7, p = 0.02) and offal in the diet (OR =0.5, 95% CI 0.3 – 0.9, p = 0.03) significantly aggregated in the patients who had 25(OH)D serum concentration above the deficiency cut-off level. Conclusions: Patients with mental disorders are at high risk for vitamin D deficiency, particularly females and clozapine users as well as those having no adequate physical activity and dietary habits.
Faculty:
Универзитет у Крагујевцу, Факултет медицинских наука
Date:
27-04-2017
Keywords:
Vitamin D / Vitamin D / mental disorders / avitaminosis / risk factors / protective factors / mentalni poremećaji / avitaminoza / faktori rizika / zaštitni faktori